90 Day Fiance's Larissa Lima Has A Connection To Jess' New Husband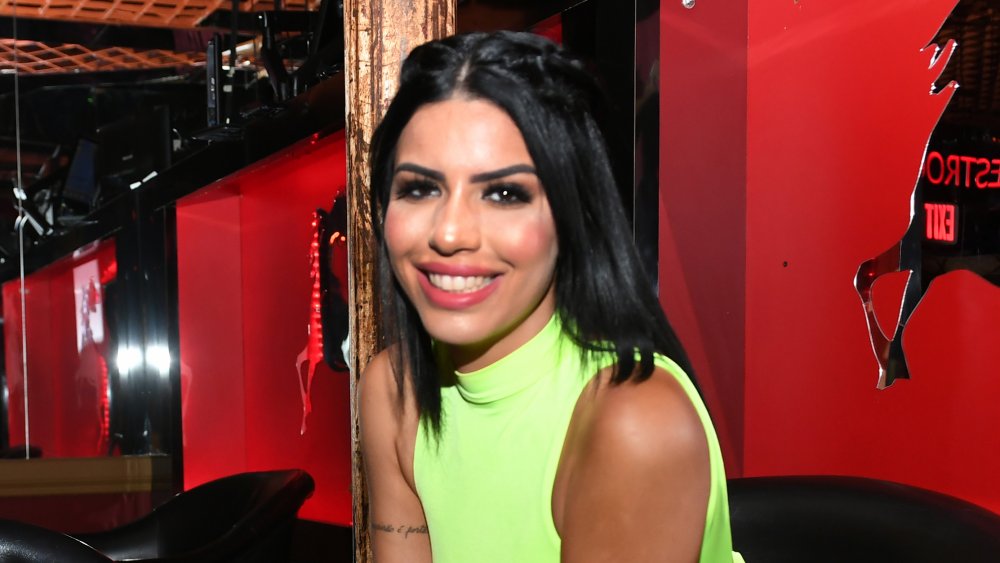 Bryan Steffy/Getty Images
If we know anything about TLC's 90 Day Fiance, it's that the relationships can take unexpected twists and turns. Connections that seem fated for a lifetime of romance can suddenly end, and new sparks can fly in completely unexpected circumstances.
Take Colt Johnson and his now ex-girlfriend, Jess Caroline, for example. Since their split, Jess has since married Las Vegas-based musician, Brian Hanvey, according to TLC's 90 Day Fiancé: Happily Ever After Tell-All posted to YouTube on Oct. 5, 2020.
Jess called Brian an "upgrade" in front of the other stars, including Colt, who was sitting with his mom, Debbie. When Jess announced that she and Brian were recently married, Colt said, "I'm happy for the newlyweds and their new green card." Ouch!
TLC host Shaun Robinson asked Jess how she met her new hubby and Jess explained that she had been talking with fellow TLC star Larissa Dos Santos Lima. (Larissa married Colt in June 2018 and they divorced in April 2019, per Us Weekly.) Larissa then introduced Jess to her friend and roommate Carmen, per CheatSheet, and it was through this connection that Jess met Brian. Here are the ins and outs of their meet-cute.
Jess calls new husband an 'upgrade'
Jess Caroline is a happily married woman to musician Brian Hanvey, according to a TLC's tell-all reunion episode for 90 Day Fiancé: Happily Ever After? Jess met Brian through Larissa Dos Santos Lima's friend, Carmen. It was actually Carmen who made the official introduction of Jess and Brian, per CheatSheet.
Amazingly, Larissa and her boyfriend, Eric Nichols, were in one of Brian's 2019 music videos, for the song "If I Scream in My Sleep." The video features Larissa making out with Eric and their chemistry just barely masks the painful acting.
In terms of Jess and Brian's marriage, they admitted that they did expedite the ceremony because she lost her job as an au pair, according to ET Online. Brian wanted to make sure she could stay in the U.S. so they could continue being together. While Colt Johnson and his mom, Debbie, were happy slinging digs about a green card, Jess seems genuinely happy and that's all that matters.