The Untold Truth Of Chrissy Metz's Boyfriend, Bradley Collins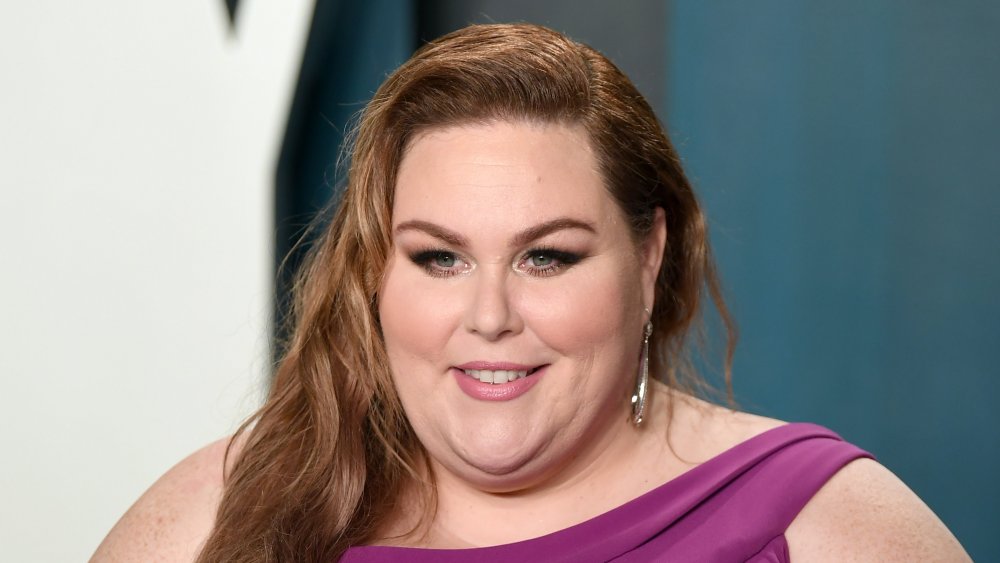 Karwai Tang/Getty Images
This Is Us star Chrissy Metz excitedly introduced her boyfriend, Bradley Collins, to the world in an Instagram slideshow she posted to her account in October 2020.
"Happy #nationalboyfriendday to my dreamboat!" she captioned the series of images, in which the couple posed for selfies. "Bradley, from the first moment I laid eyes on you I wanted and needed to know you. Now I feel so lucky to love you. You can #Collinsmesmitten for sure! Thank you for being the absolute wonder that you are, I love you."
Prior to Metz's sweet post, Collins shared his own Instagram shoutout to his girlfriend on her birthday. In that picture, the pair smiled widely in another selfie. He also revealed that they began dating in May 2020, in the midst of the global coronavirus pandemic.
"Happy Birthday to my love, Chrissy. From our first date in May, you've had me #Metzmerized with love, laughter and kindness. You're not the best thing that's happened during quarantine; you're the best that's ever happened to me. I love you. You the Best."
Scroll on to get the full scoop about Metz's new beau!
Bradley Collins works in the music industry
According to People, Bradley Collins hails from Nashville, Tennessee — which appears to be the city where he met Chrissy Metz. The site reported that the actress "spent most of her quarantine lockdown in Nashville, where she was recording her debut album and launched her Apple Music radio show, Country Faith Radio."
For his part, Collins works for famed performing rights organization, BMI. According to the website, in 2012, Collins was promoted from Director to Senior Director, Writer/Publisher Relations. "Among his responsibilities at BMI are coordinating writer events throughout the industry, creating opportunities for BMI writers and publishers, and identifying new sources of revenue and exposure for emerging artists," the promotion announcement stated.
In June 2020, Collins revealed on Instagram that he had received his commercial real estate certification from Cornell University.
Before dating Collins, Metz was previously married to Martyn Eaden. She also dated Josh Stancil and composer Hal Rosenfield.