Are Simon Helberg And Kunal Nayyar Friends In Real Life?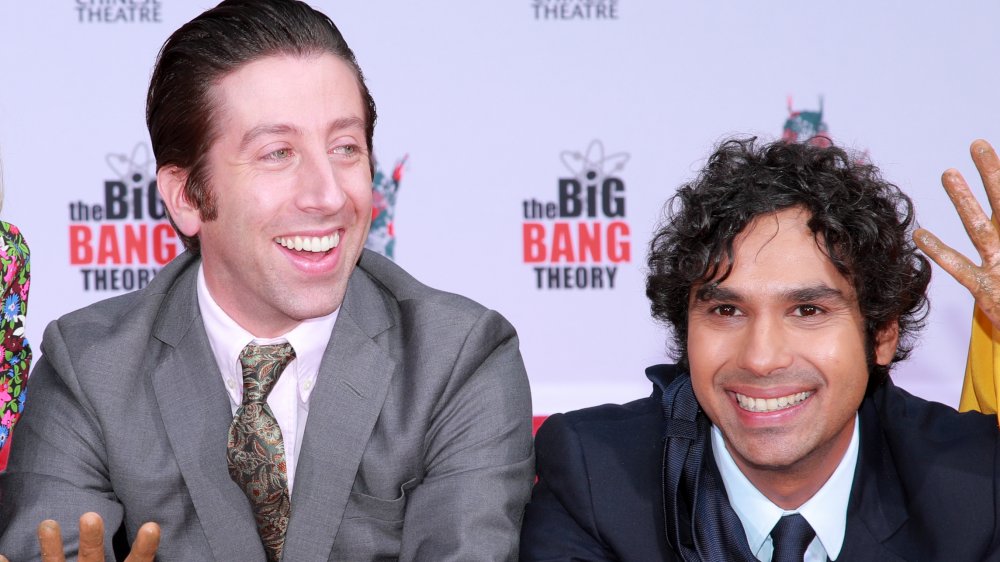 Rich Fury/Getty Images
The Big Bang Theory aired its final episode in May 2019, and the 12-year bromance between characters Raj Koothrappali and Howard Wolowitz officially came to an end. The duo of Raj, played by Kunal Nayyar, and Howard, played by Simon Helberg, added comic relief to the sitcom.
Helberg brought the brilliant, but goofy Howard to life as an engineer who didn't have luck with the ladies. (Until he met Bernadette, that is!) Nayyar nailed the sweet India-born Raj, an astrophysicist who hates Indian food and loves "chick flicks." Their friendship was a constant on the series, as they worked and spent almost all their free time together in the early years of The Big Bang Theory. 
The actors played best friends on the CBS sitcom, but what about their friendship off-camera? E! News claims the cast of the series was "ridiculously-tight," but are Helberg and Nayyar actually friends in real life? We did a little sleuthing, so read on to find out more.
Simon Helberg and Kunal Nayyar are 'brothers'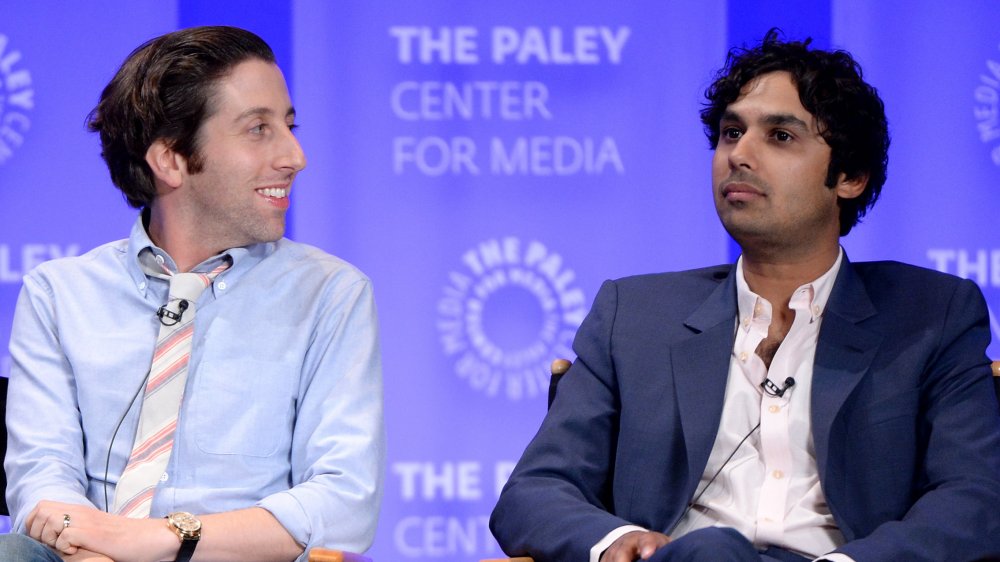 Michael Kovac/Getty Images
Kunal Nayyar's Instagram holds clues to his real-life friendship with Simon Helberg. The actor posted a picture of the two friends with the caption, "12 years, with my brother from another. I swear he loves me, I think." Calling out Helberg as his "brother" is a good indication of a strong friendship.
Nayyar's Instagram features multiple posts about The Big Bang Theory moments, and it appears he's missing all his former castmates. However, Simon Helberg's Twitter profile is filled with news and political posts, not much about friendships on his timeline. That doesn't mean he doesn't care about Nayyar, though.
If the two TV BFFs don't seem to be hanging out at the moment, it's probably because of COVID-19 and because they've both been busy working! Helberg's next movie Annette, also starring Adam Driver and Marion Cotillard, opens in 2021 (via BBCAmerica). Nayyar is currently starring in Criminal, the U.K. hit on Netflix, along with Kit Harington.