The Truth About Khloe Kardashian And Nicole Richie's Relationship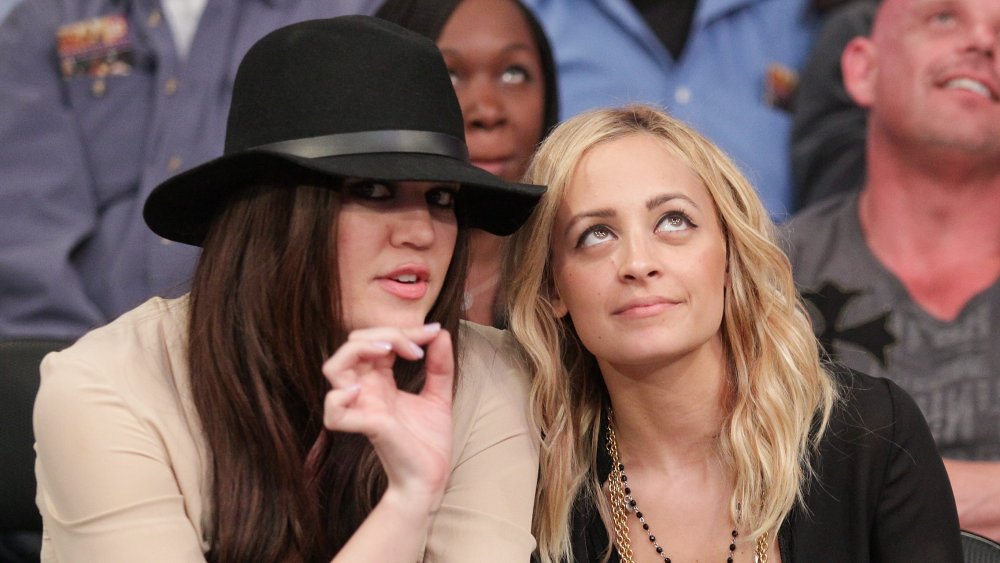 Noel Vasquez/Getty Images
Growing up in Hollywood, the kids of celebrities and elite public figures live glitzy and unique childhoods. As such, it's common for famous offspring to form bonds within these prominent circles. For Nicole Richie, daughter of singer Lionel Richie, and Paris Hilton, heiress to the Hilton franchise, their bond led to a popular reality series The Simple Life. But Richie and Hilton had some other famous friends in the Kardashians, spawn of lawyer Robert Kardashian and Kris Jenner.
Fans of the tv personalities are already familiar with the famous friendship of Paris Hilton and Kim Kardashian-West, where the Kardashian began as Hilton's personal stylist and assistant and became her right-hand woman as paparazzi followed the young stars partying around Los Angeles. But, fans may not realize younger sister Khloé Kardashian was also an assistant to another famous socialite, Nicole Richie.
The Good American co-founder revealed during an October 2020 interview on the Emergency Contact podcast how she met Richie and became her assistant post-production of The Simple Life — here's what she had to say about the unique experience.
Khloe Kardashian says she 'just needed a job'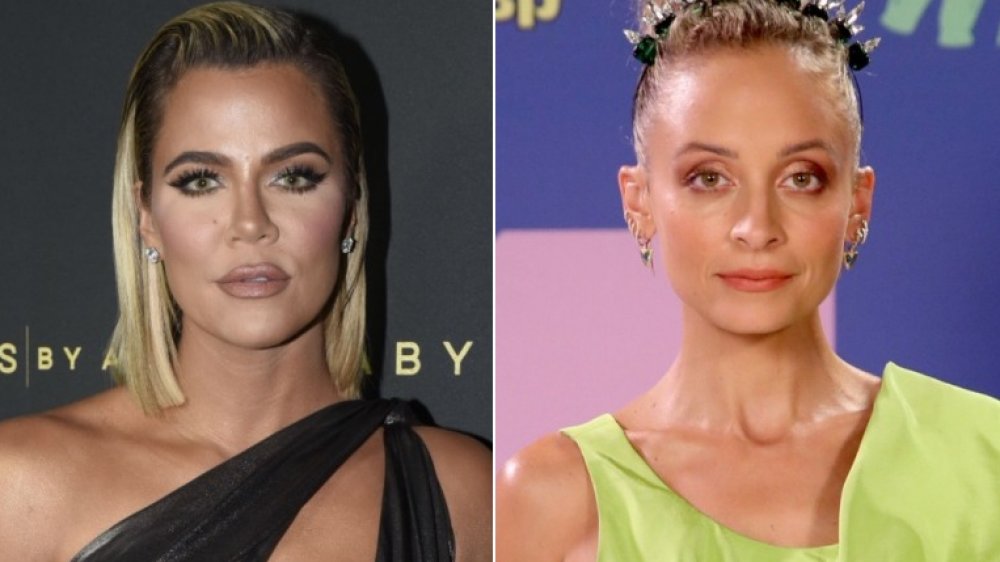 The Emergency Contact podcast is hosted by Melissa Gray Washington and Simon Huck, who fans of Keeping up the Kardashians might recognize as former assistant and pal of Jonathan Cheban, a.k.a best friend of Kim Kardashian-West. Khloe Kardashian made an appearance with her best friend Malika Haqq to talk about the end of the Kardashian's TV reign, and reveal details of her relationship with fellow reality star Nicole Richie.
"I was Nicole Richie's assistant and you were Jonathan Cheban's assistant and we met five faces ago," said Kardashian to host Simon Huck. "I went to school with her. She was one of my best friends growing up and we were just really, really close and then when she started doing Simple Life — I think it was after Simple Life — she just needed some help and I just needed a job."
If Bustle's timeline is correct, Kim Kardashian-West was assisting Hilton in organizing her closet at the same time younger sister Khloe was helping out Hilton's BFF, Nicole Richie. Although, the Good American co-founder did admit her job as Nicole Richie's assistant didn't last "long."
Inside Nicole Richie and Khloe's playful banter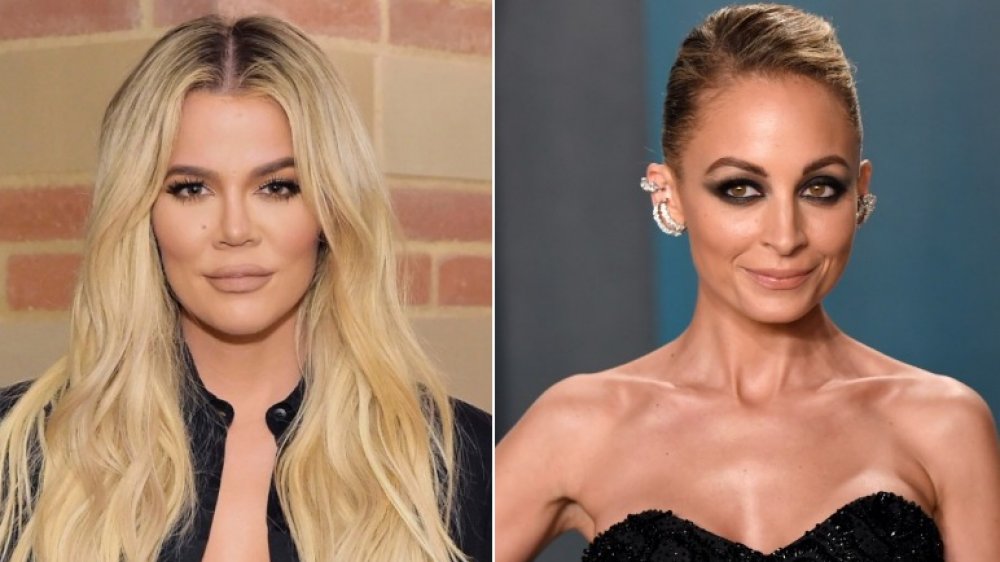 Keeping Up With The Kardashians star Khloe Kardashian has previously shared her upbringing included a lot of celebrity friends. In a 2009 interview with PR.com, Khloe revealed her best friend was House of Harlow founder Nicole Richie. "The funny thing is that I've grown up in the industry," said the reality star. "My best friend was Nicole Richie growing up, and we went to school with the Hiltons. I've grown up around all of these people."
A year later, in 2010, the friendship between Nicole Richie and Khloe Kardashian was seemingly still there, with the two TV personalities engaging in playful banter on Twitter. According to Us Weekly, after Kardashian posted a photo with the matriarch of the Kardashian empire, Kris Jenner, Richie responded with, "my favorite kardashian," alluding to Jenner. The Simple Life star then went on to take a jab at the KUWTK star, writing, "PS you're going way down the list.... but its fine, you've hated me since we were 7." The back and forth was all fun and games, as Kardashian replied back with, "Karma is a b***h!!!!! The tables have completely turned." She continued, "Just when you became my number 1 i am now your number 7. A girl shall settle... I have no one to blame but myself."
All in all, it sounds like these two have a longlasting friendship, which is nice to see in a town as fickle as Hollywood.