Why DWTS Fans Think The Judges Went Too Easy On Monica Aldama
It appears that something goes wrong almost every week of Dancing with the Stars Season 29. The ABC dance competition show underwent a lot of changes for the season, not just with new COVID-19 safety protocols, but also by introducing a new host and producer, Tyra Banks. Even longtime running judge Len Goodman rarely makes an appearance (we miss you Len!). These changes, unfortunately, are causing a lot of fans to speak up, especially when there are mishaps during the live broadcasting and the judges' scores are rather shocking.
On Week 4, Banks had a major slip-up when announcing the wrong bottom two, or should we say three, in the elimination round. Banks caused a chaotic final few minutes of the episode by having to call back a couple, Cheer star Monica Aldama and her partner, Val Chmerkovskiy, whom she previously said were safe. Ultimately, Aldama and Chmerkovskiy were saved by the judges — but after Week 5's episode, fans are worried that the judges are giving out pity scores to contestants affected by Banks' rookie mistake.
Many fans think Monica Aldama and Val Chmerkovskiy didn't deserve their high scores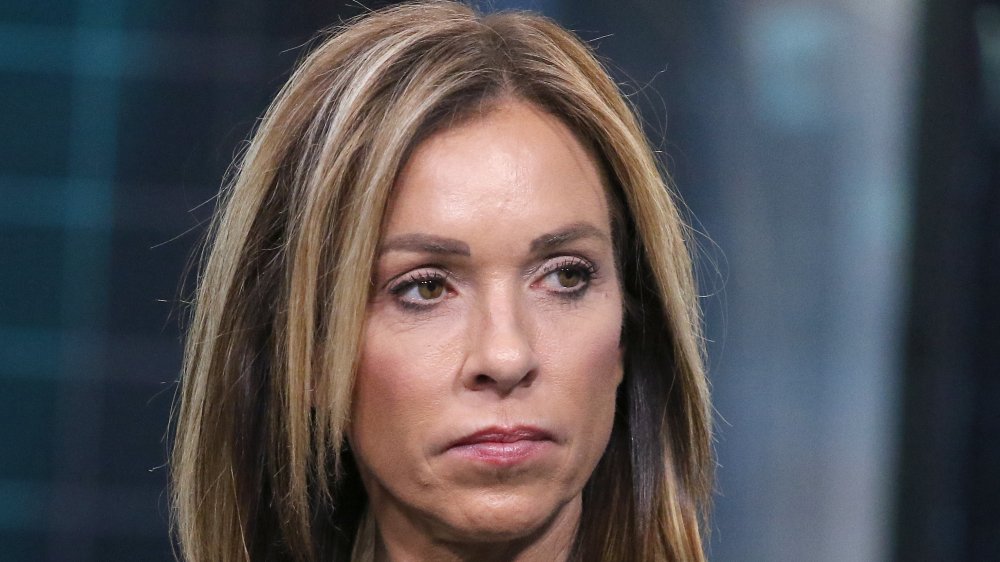 Jim Spellman/Getty Images
Week 5 of DWTS was '80s-themed, which meant that every contestant was decked out in neon colors, had sky-high hair, and danced to an iconic bop from the era. But despite the fun theme, it was the judges' scores that caught fans' attention — especially Monica Aldama and Val Chmerkovskiy's almost perfect tens.
Aldama and Chmerkovskiy danced the tango to the hit '80s jam, "Tainted Love." It received their highest score from the judges — both Derek Hough and Carrie Ann Inaba gave the pair their first nine out of ten, with Bruno Tonioli close behind giving the dance a score of eight out of ten. While the Cheer star was overjoyed, fans took to Twitter to protest the high scores, believing they were a result of Banks' mishap from the week prior.
One fan tweeted that the judges "felt sorry for Monica" for what happened on Week 4, so they overscored her. Another viewer tweeted, "Monica does not deserve 9's. I'm shocked." An additional stan said, "Monica and Val got two 9s? Give me a break!!!. I didn't see it. 7 the most!" One even flat out wrote that they were "pity" scores.
So, even though there were no major mistakes during the Week 5's live broadcasting, it appears that fans are still wary of this new season and not totally buying all the changes being done by production.