Tyler Cameron's Reaction To The Bachelorette's New Tyler C.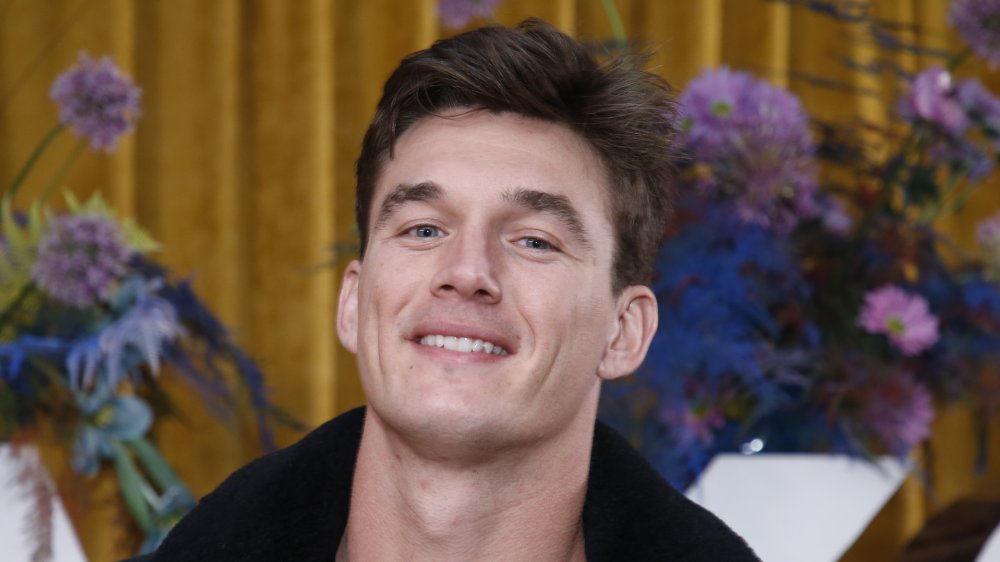 John Lamparski/Getty Images
Beloved former Bachelorette contestant Tyler Cameron, from Hannah Brown's season, has been replaced with a new "Tyler C." In the Oct. 13, 2020 premiere of Season 16 of The Bachelorette, fans met Tyler Cottrill, who is vying for Bachelorette Clare Crawley's heart. Bachelor Nation was not too happy to see one of their favorite contestants replaced, and fans feel like the new guy cannot live up to the name of one of the franchise's biggest heartthrobs, according to Newsweek.
Mr. Cameron has his own thoughts on the new Tyler C., though. He told the Us Weekly Bachelor-themed podcast, Here For The Right Reasons, that he is going to root for his name twin. Cottrill, a lawyer from West Virginia, is the new Tyler C., and as per his official Bachelorette bio, he is looking for, "A cowgirl to ride off into the sunset with." Whether or not Clare will be that cowgirl has yet to be determined, but fans are curious to see if this Tyler C. will carry on the legacy of the name.
Here's everything we know about the new Tyler C. and the old Tyler C.'s reaction to him.
Tyler Cameron is actually rooting for the new Tyler C.
The new Tyler C. is already off to a bit of a rough start in the eyes of some fans, because who could replace the original? Fans definitely aren't taking to Tyler Cottrill as much as Tyler Cameron. Cameron is supportive of this new Tyler's quest for love, however. He told Us Weekly's podcast, "I got someone to root for now... I'm pulling for him. I'm excited for him."
Some fans applauded Cottrill's decision to go on the show, despite having the same name as a past fan-favorite and consider it an act of courage. Cameron retweeted a post that read, "Honestly the bravery of a man to come on this season of The Bachelorette and be named 'Tyler C.'" Cameron added to the thread, "Was there even two Tyler's [sic]?"
In typical Tyler Cameron nature, the Bachelorette star doesn't seem too bothered by the situation, based on his jokes. While the two men may have the same name, fans suspect they'll be nothing alike. In a Meet the Men of Season 16 preview, host Chris Harrison said this Tyler C. "does not waste any time getting into the drama... He's not afraid to stir it up. He's a good debater... He's ready to fight."
The new Tyler C. seems far from the goofy, dancing Tyler C. that fans fell in love with during Season 15. But it sounds like the original sees no need for comparison and looks forward to watching the new guy's journey.