Blackpink: Light Up The Sky Teases This Member's Solo Project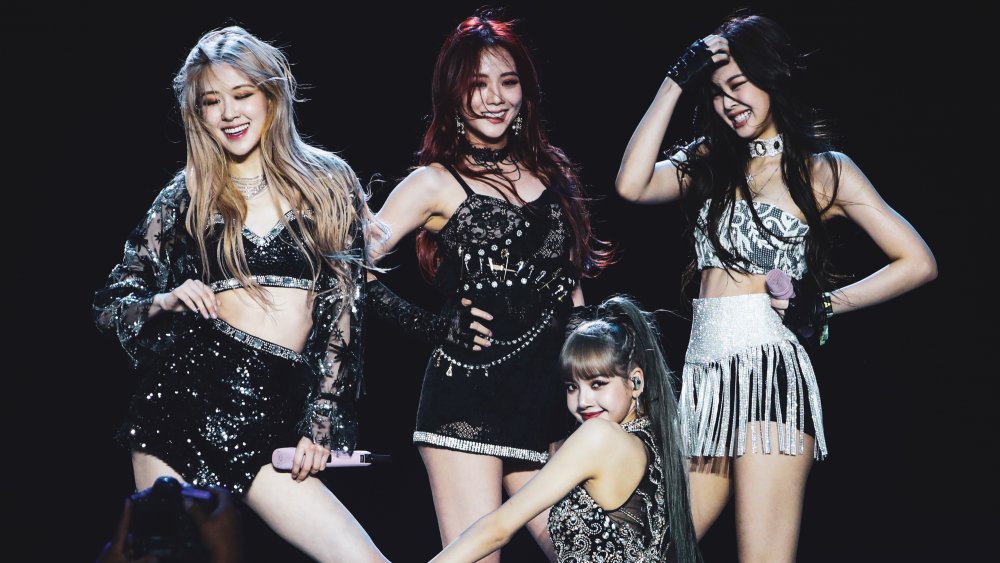 Rich Fury/Getty Images
Since the release of the 2020 documentary Blackpink: Light Up the Sky, which takes an in-depth look at the lives of the four members of the K-pop sensation Blackpink, critics have proclaimed the film a captivating, intimate treasure. Much has been made, in particular, of how the film focuses on each bandmate of Blackpink — whose lineup includes members Jisoo, Lisa, Jennie, and Rosé — as express individuals. In her review for The New York Times, critic Natalia Winkelman highlighted the rarity of this type of specific glimpse in an industry like K-pop, in which "[the] emphasis on individuality is especially valuable when set against a music business notorious for pruning its artists into a glossy commodity." 
Winkelman's not wrong: the K-pop industrial complex thrives on a de facto factory model, in which would-be K-pop stars (or idols, as they're referred to in South Korea) undergo a rigorous, if downright grueling, training process from the get-go, according to KPop Herald. After going through a highly selective and extensive audition process, would-be idols — more commonly known as trainees — are then subjected to an insular, even isolating program, with strictures that include years of highly limited contact with family members, hours upon hours of dancing and singing rehearsals, and prohibitions on making friends outside the industry, or even dating, as per CNN. In addition to examining the lives of Blackpink's members, Light Up the Sky also gives fans a sneak peek at their personal projects — including one Blackpink member's solo album in the making.
Rosé is featured in one of the most poignant moments in 'Light Up the Sky'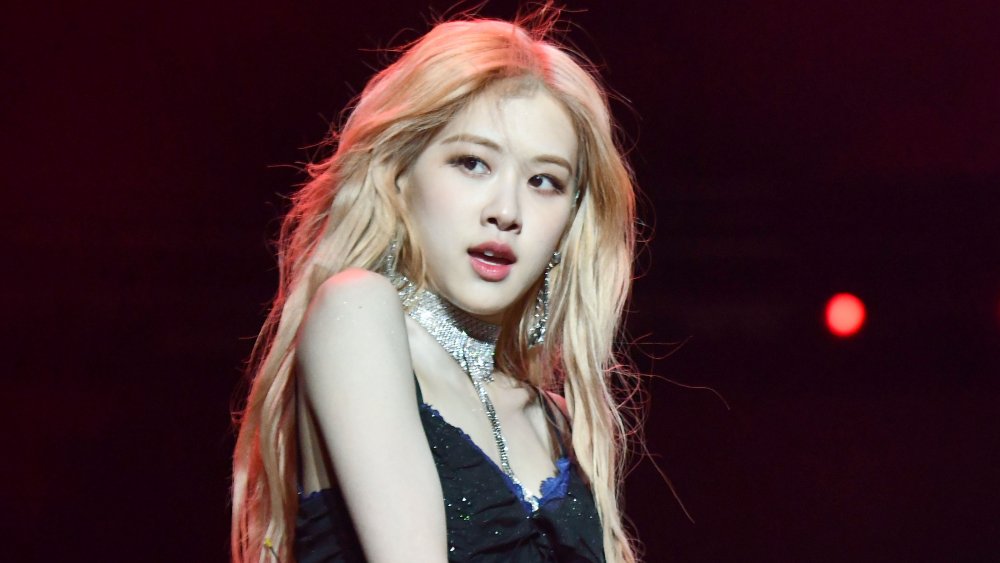 Scott Dudelson/Getty Images
In the Netflix documentary Blackpink: Light Up the Sky, bandmates Jennie, Jisoo, Rosé, and Lisa are each separately interviewed by director Caroline Suh — a tactic that helps shift the focus from their success as a unit to what they each respectively bring to the table. As New York Times critic Natalia Winkelman put it, Suh's approach gives viewers and fans insight into the restrictive de rigueur all were subjected to during the formative years leading up to what Blackpink has ultimately become. Described by Blackpink's members as a weary process of "long hours, harsh criticisms, [and] a competitive atmosphere" as trainees, this imparted in-depth knowledge leads, in its own way, to some major pay-offs, including ways in which some members are able to find their own voices outside of their globally renowned musical act. 
One such example is the New Zealand-born Rosé, who is seen at points in the film hard at work on her own projects as a solo artist, and at others ruminating upon the fleeting nature of fame. (CNN critic Brian Lowry highlighted a moment of one of Rosé's interviews as particularly poignant, in which she says that "the thing is, you can never tell how long it will last.")
While the nature of her solo project remains elusive, the footage Suh featured in the film was not only intentional but implemented for a specific purpose.
The director of 'Light Up the Sky' lauded Rosé's determination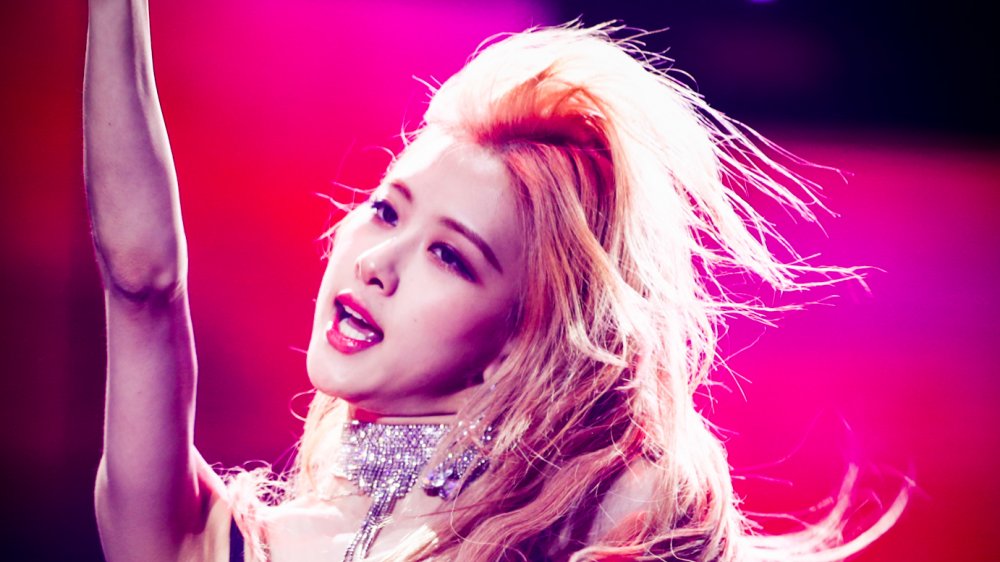 Rich Fury/Getty Images
The South China Morning Post confirmed in June 2020 that each member of Blackpink was given permission by their management company, YG Entertainment, to pursue solo work of their own. The footage specifically featuring Rosé in Light Up the Sky — gave fans an opportunity not only to understand the performer's process as a songwriter, but to recognize that even pop stars and K-pop idols grapple with the same anxieties that so many of the rest of us do. Interwoven with shots of Rosé playing piano from her highly-anticipated debut solo album, the singer talks openly about how her insecurities about her talent can manifest into fear. According to director Caroline Suh, the decision to include these raw and vulnerable disclosures was something Rosé agreed to willingly.
"I think she wanted to show that side of herself," said Suh in an October 2020 interview with NYLON magazine. "At the same time, when we were inside [of the studio] filming with her, she forgot we were there. ... I love that scene because you can see on her face, without any words, all of the emotions she's going through, the fear but also the determination."
Though Rosé's solo project has yet to secure a release date, we can't wait to see what she has in store for fans worldwide.