Why Jenna Dewan's Post-Baby Workout Is So Effective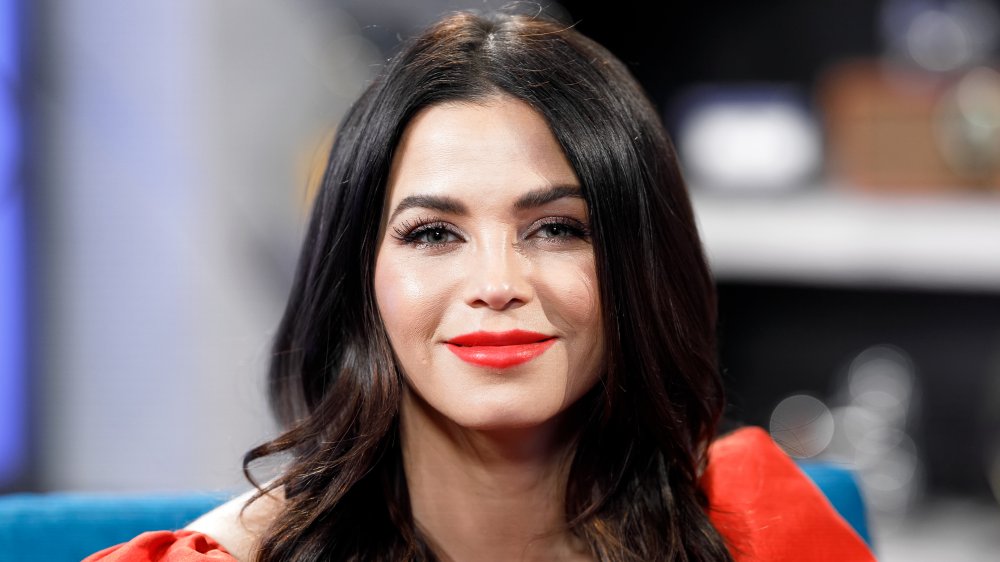 Rich Polk/Getty Images
Jenna Dewan and husband Steve Kazee haven't been shy about showing off Jenna's fit body since she gave birth to their son, Callum Michael Rebel Kazee, in March 2020. Kazee posted (or, may we say, bragged) about his "#hotmom" wife on Instagram. In the shot, the actress posed on a bed, clad in a matching floral bra and underwear set. Dewan has also shared some sultry shots herself, like one in a blush bikini that had people talking. In the caption of the post, she admitted people were asking about her postpartum diet and exercise plan — but she decided to leave her followers in suspense, instead urging everyone to "make sure you're registered to vote, vote early, and to vote like your life depends on it because it does."
While she played coy about her stunning post-baby body in the post, Dewan has previously revealed her workout go-to for her pregnant and postpartum body: pilates. Along with an Instagram video doing pilates, the mom of two wrote "Pilates through allll the stages... @physicalperfectionpilates has taken care of me before pregnancy, during pregnancy and after pregnancy/pandemic/quarantine."
It's clear that Dewan's pilates workouts are getting her beautiful results, so Nicki Swift spoke to a pilates expert to find out why Dewan's post-baby workout is so effective.
Pilates has a myriad of benefits for postpartum bodies
Women's Health magazine notes that pilates focuses on "slow, controlled movements," and tones muscles while promoting good posture. Additionally, it is a "powerful program" for both expecting and new moms like Jenna Dewan, according to Xtend Barre founder Andrea Rogers. Rogers told Nicki Swift that pilates can help prevent or ease lower back pain during pregnancy, and helps strengthen the core after giving birth.
She added that pilates engages the abdominals and strengthens the pelvic floor, which aids the body in carrying baby weight while pregnant and helps muscles heal post-delivery.
Rogers also noted how important pilates can be in helping a new mom maintain good posture. "Oftentimes new moms are hunched over, carrying baby, or nursing, therefore straining their back and holding poor posture," she explained. "Pilates is a great tool to improve the strength and correct alignment of the spine, as well as using extension to create flexibility within it."
With all the benefits of pilates, there is no question why Dewan looks so toned and well-poised after giving birth. Plus, she's not the only celebrity that trusts the workout. According to E!, Kim Kardashian used the exercise to regain her post-baby body. Plus, as per Best Fit UK, Amanda Seyfried — and Cameron Diaz, as Us Weekly reported — have used the method to keep in shape. If we learned one thing from Dewan and Rogers, it might be to give pilates the good old college try.