Post Malone's Billboards Performance Has Fans Divided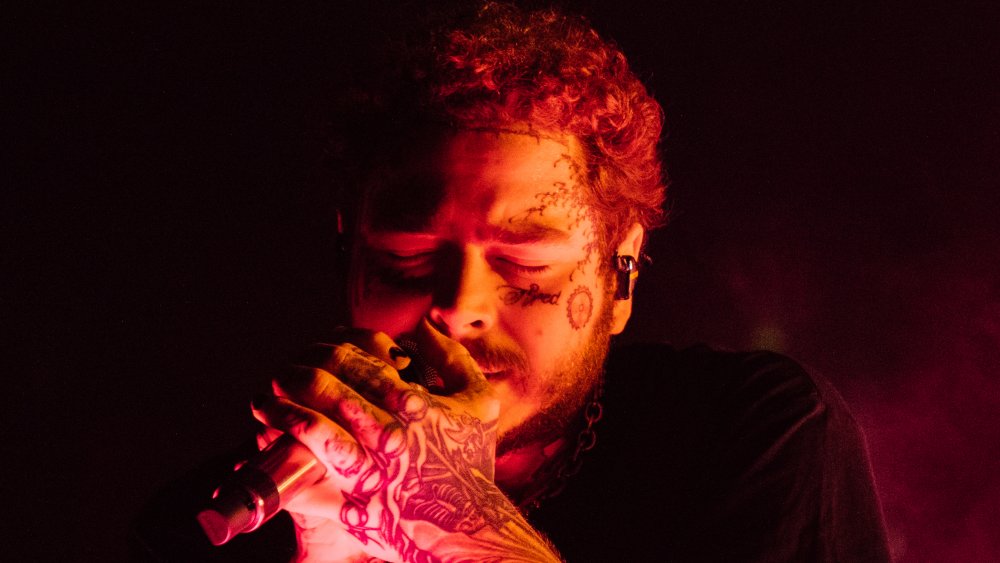 Danielle Del Valle/Getty Images
Although the 2020 Billboard Music Awards came with some noticeable changes, this year's installment was no less awkward, striking, and filled with emotion than previous ones. It was a night filled with strong political messages, including Lizzo's choice to wear a simple black dress covered in the word Vote, and dedicate her award to the strong Black women who preceded her. Billie Eilish wore a mask, and told the show's viewers to do the same. It was also a night of weird reactions, with Kelly Clarkson showing off her stank face in reaction to Lil Nas X's award for his single, Old Town Road, and Post Malone saying in his acceptance speech that he loves... grapes. It was also, above all, a night of striking performances, with Alicia Keys hitting her high vocals and John Legend's heartfelt delivery of "Never Break." 
Then, there were also some performances that didn't quite hit the mark. Post Malone's performance of "Circles" was one of them. 
The jury's out: Was Post Malone's BBMAs performance terrible or great?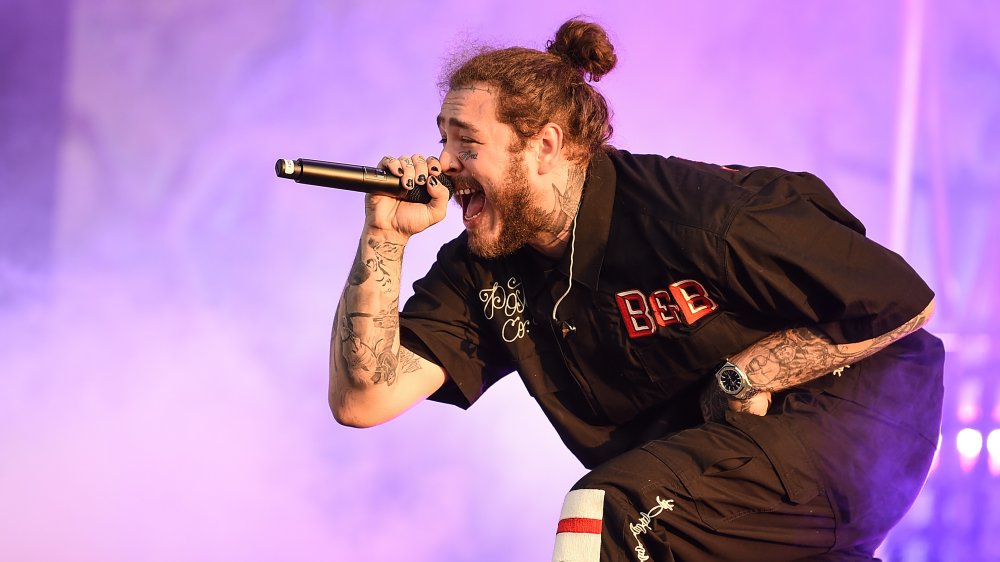 Tabatha Fireman/Getty Images
Post Malone, who received the best male singer award at the 2020 Billboard Music Awards, certainly lit up the stage with his performance. It included a striking set with blue fog, fireworks, and a construction site, as well as rapper Tyla Yaweh who joined the singer for their collaboration "Tommy Lee." But the jury on the performance is split, and by jury, we of course mean Twitter users who tuned in for the show. While some lauded the versatile and flashy performance, others criticized the singer — who later accepted an award with a solo cup in his hand — for wrongly mouthing the words to his own song.
One user wrote they were "not surprised in the slightest," considering he's done it before. Others seemed a bit more taken aback, with one viewer musing, "Post malone is on lip sync battle right now. Oh wait, this is the billboard music awards...." And then there were those who absolutely loved the performance, impressed by the fireworks, visuals, and overall "scale" of the "White Iverson" rapper's set. Whether you liked his performance or not, one thing is certain: Posty went home with an award tonight, and we watched him from our living room couches, so who really won here?