The Sad Death Of Martin Short's Wife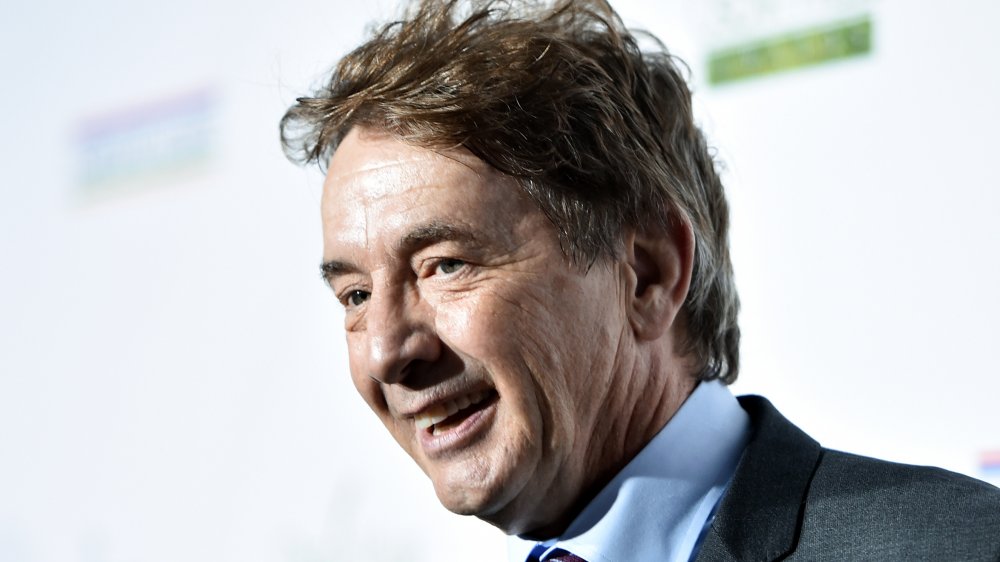 Alberto E. Rodriguez/Getty Images
Martin Short has made people chuckle for decades, but unfortunately, the story behind his wife's passing is no laughing matter. The Canadian-born comedian and actor went to college with comedy legends the likes of Eugene Levy and Dave Thomas, whom he quickly befriended (per TV Guide). According to Vanity Fair, Levy nudged Short to pursue acting, and Short afforded himself one year to make it, so to speak. As a result, he got cast in a 1972 Toronto production of Godspell, and it changed his life — though not just professionally!
During that staging, which also featured Levy and future Saturday Night Live great Gilda Radner, Short met his soon-to-be wife. While the star did date Radner, per Hello!, it was Radner's understudy, Nancy Dolman, that ended up being his one-and-only. The pair began dating soon after and married in 1980, per People, and welcomed three children together: Katherine, Oliver, and Henry. Aw!
As Martin Short's career took off, with starring roles in The Three Amigos and Father of the Bride alongside pal Steve Martin, he soon made his way to Saturday Night Live and ultimately took home a Tony and two Emmys, too (per Rolling Stone). However, Dolman stayed back. She lovingly supported him and created a home. But 30 years later, something happened. "With real tragedy, you become a little more daring," Short said, per People. "It's the yin to the yang: the positive part of life's dark side." Here's the "dark" event that clouded Martin Short's happy marriage. 
Martin Short tragically lost his wife in 2010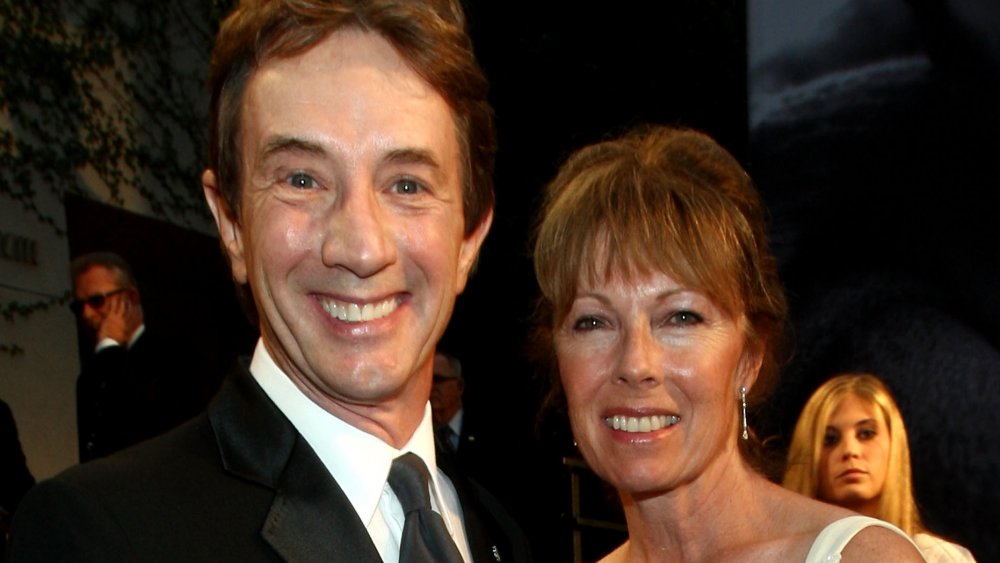 Alberto E Rodriguez/vf/Getty Images
What happened to Martin Short's wife? Tragically, after 30 years of marriage, Nancy Dolman passed away in 2010 after battling ovarian cancer (per People). Since then, the comedian has done his best to adapt to life without her, even still consulting her about decisions in his mind.
"Our marriage was a triumph," Short told AARP in February 2019. "So it's tough. She died in 2010, but I still communicate with her all the time. It's 'Hey Nan,' you know?" he added. "How would she react to this decision or that, especially regarding our three kids." That being said, he thinks his wife — who clearly inspired his comedy trajectory in so many ways — is still with him spiritually. "I believe that when people die, they zoom into the people that love them," Short explained. "The idea that it just ends, and don't speak of them—that's wrong.... to me, she's still here."
Since the loss, Short certainly hasn't stopped making the world smile. The animated and always upbeat performer took his two-man show with Steve Martin around the world, even turning their schtick into a Netflix stand-up comedy special. He's also voiced a character on The Simpsons, returned to Saturday Night Live multiple times, and more (per IMDb)."To me life is a practical experience each day, with a coating of 'Be as happy as you can be' on top," Short noted. Our hearts go out to you, Martin Short!