The Truth About Bert Kreischer And Joe Rogan's Friendship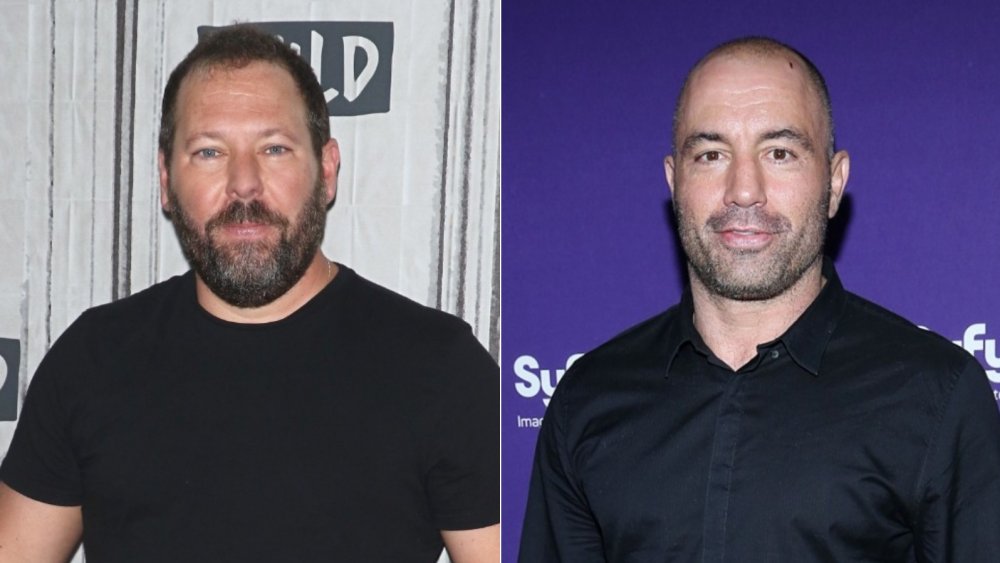 Jim Spellman, Rob Kim/Getty Images
Comedian, podcaster, and host Joe Rogan has grown accustomed to being scrutinized for some of his controversial guests and remarks on his hit podcast The Joe Rogan Experience. For instance, in September 2020, Rogan was at the center of debate after baselessly (and tastelessly) joking that Caitlyn Jenner could be transgender as a result of living with the Kardashian women, as Insider reported.
Rogan's friends, in turn, have felt some backlash by association. Despite this, his fellow podcaster and pal Bert Kreischer came to his defense on episode 433 of his weekly show, Bertcast, with guest Annie Lederman. Both comedians claimed Rogan is "misunderstood." "People's interpretations of Rogan are very funny," Lederman noted. "They're just not ever correct. He's such a nicer guy than people think he is." Kreischer, who has been friends with the polarizing comedian a long time, said he stopped paying attention to people's misinterpretations of Rogan.
Kreischer and Rogan's friendship may be best known for their participation in "sober October" every year. Although, this time around, it looks like Rogan is on his own after he shared a screenshot of Kreischer and stand-up comedian Tom Segura denying his request via group chat. While Kreischer might have left Rogan alone for their annual sobriety month, Kreischer seems happy to stand by Rogan's side for the long haul.
Here is the truth about Bert Kreischer and Joe Rogan's friendship
Bert Kreischer says Joe Rogan is a generous friend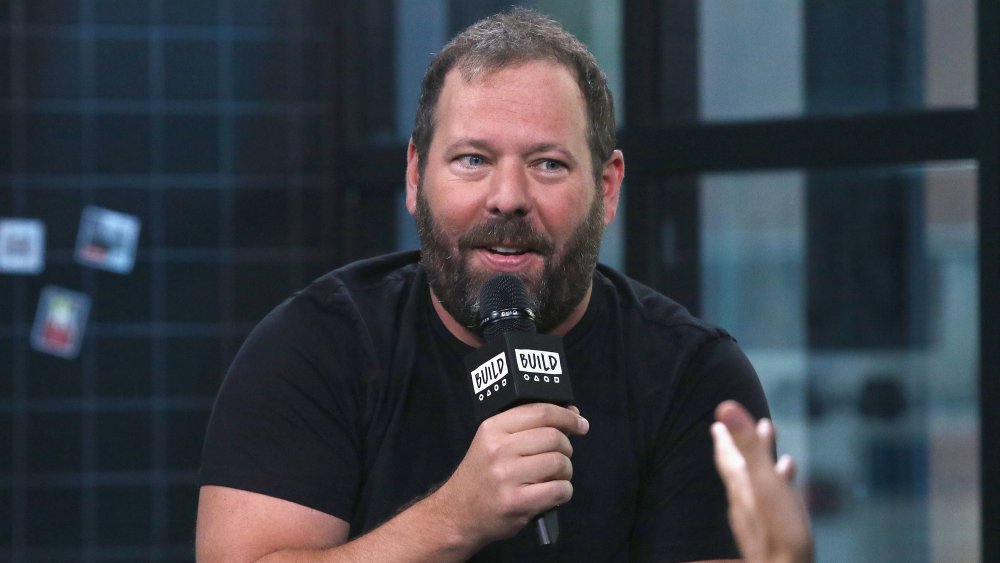 Jim Spellman/Getty Images
Bert Kreischer has been honest about the comedy world in the past, saying it is much less cutthroat than it once was (per Cheat Sheet). He also credits podcasts with allowing comedians to collaborate and support each other, rather than be in direct competition with each other. He also admires Joe Rogan for helping boost the careers of other comedians, including his own. "Look at [Joe] Rogan, probably the most prolific name in comedy right now," Kreischer said (via Pollstar). "Type any comic's name into Google Trends and you'll see a huge spike the day they went on Rogan." Kreischer has been a guest on Rogan's podcast several times.
Kreischer says his hilarious friend is super generous in day-to-day life as well. "You gotta be careful with what you say around him," Kreischer told The Pat McAfee Show in February 2020. "I was running on treadmills, I was saying that I could run a seven minute mile, and Joe's like, 'That's not real running! That's not real running!' The next day there's Air Assault fitness trainer at my house. It's like a $5,000 treadmill."
It's clear Kreischer adores Rogan as a friend, and Rogan has not shied away from sharing sweet words about his pal either.
Bert Kreischer believes Joe Rogan can both joke around and be serious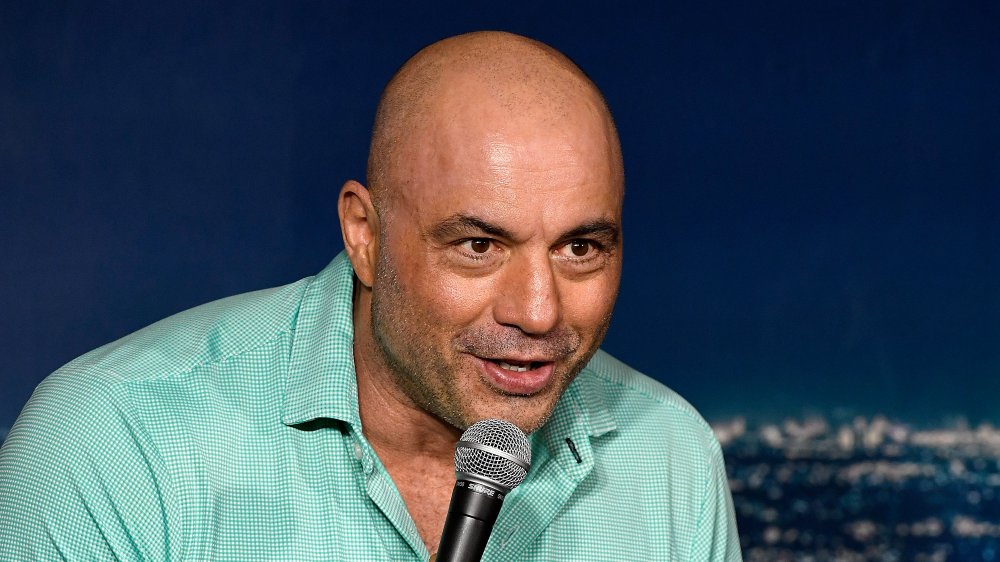 Michael S. Schwartz/Getty Images
Bert Kreischer shared that he got backlash when he "talked s**t" about Joe Rogan on social media for sober October. "I thought everyone would see that as a joke," he claimed. Furthermore, when Rogan posted the screenshot of Kreischer turning down sober October, Kreischer admitted on Instagram, "I know for a fact Joe has no intention of throwing us under the bus." In Kreischer's defense, he said he previously tried to plan the month with Rogan and didn't hear anything back until October already started. Nothing ever came of the social media jabs, proving the two comedians can take light-hearted jokes aimed at one another.
On the flip side, The Joe Rogan Experience host got serious when he showed his love for Kreischer and comedians Tom Segura, Ari Shaffir, and Joey Diaz while they were on his show. After reminiscing about good times with Segura, Rogan had tears in his eyes as he complimented his successful friends. "We're all equal," he spilled. "It's like we're all like different parts of the road."
Rogan obviously cares deeply about his friends, and while he sometimes stirs up controversy, Kreischer still seems proud to stand by his side.