Chris Christie Admits He Was Wrong After ICU Stay For COVID-19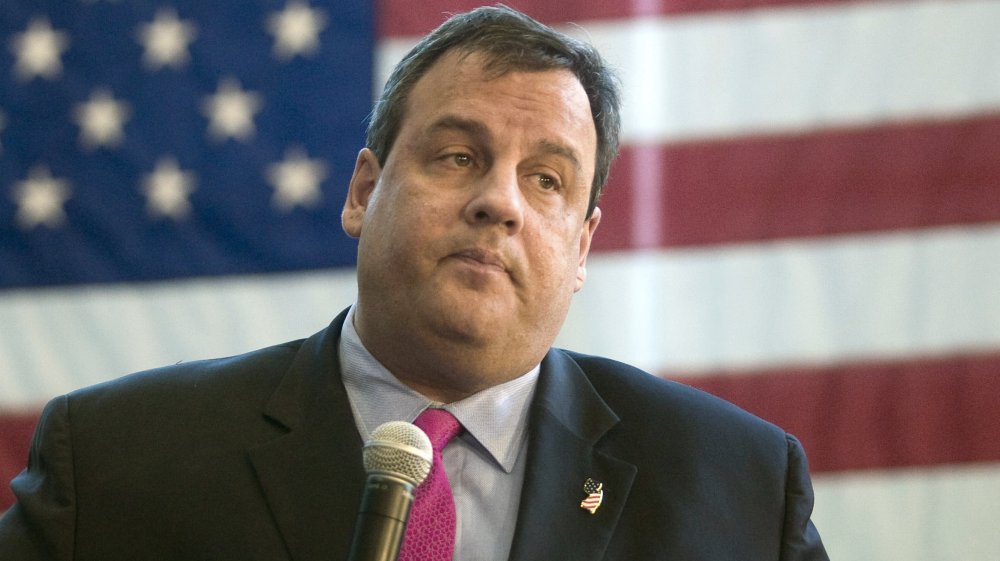 Jessica Kourkounis/Getty Images
Former New Jersey Gov. Chris Christie opened up about his battle with COVID-19 in an Oct. 15, 2020, statement, revealing for the first time that he was in the Intensive Care Unit (ICU) during his hospitalization. Christie was first hospitalized on Oct. 3, 2020, tweeting that his stay at New Jersey's Morristown Medical Center was just a "precautionary measure," as he has a "history of asthma." The ex-politician said, "I am thankful for our hardworking medical professionals and look forward to coming home soon."
Christie attended the White House's Rose Garden ceremony on Sept. 26, 2020, announcing Amy Coney Barrett to the Supreme Court, and he also helped President Donald Trump with debate prep before his face-off against Democratic nominee Joe Biden on Sept. 29, 2020. The former governor announced his COVID-19 diagnosis on Oct. 3, 2020, just one day after Trump shared his positive results.
Due to Christie's risk factors, there were growing questions about his condition when he didn't tweet in the week following his hospitalization announcement. He eventually returned to Twitter after much speculation, saying that he had been released from the hospital. "I will have more to say about all of this next week," he said. As for those thoughts? Christie admitted he was wrong about this one thing.
Chris Christie's regret about mask-wearing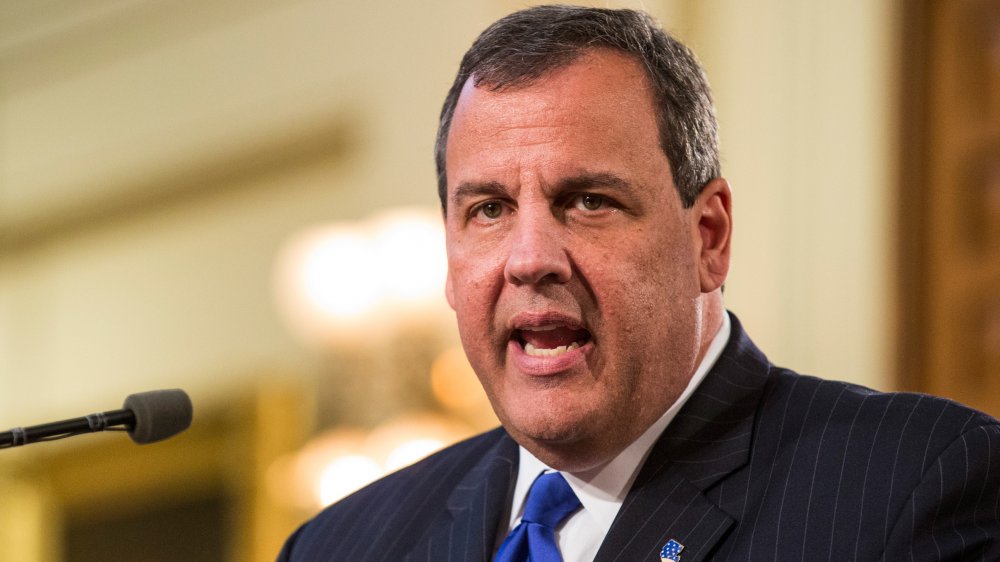 Andrew Burton/Getty Images
Former New Jersey Gov. Chris Christie shared a candid account of his experience with COVID-19, revealing that he stayed in the ICU for seven days after admitting himself to the hospital on Oct. 3, 2020. He said he did a lot of "thinking" there, and has since realized where he went "wrong." Christie said, according to CNN, "I believed when I entered the White House grounds, that I had entered a safe zone, due to the testing that I and many others underwent every day. I was wrong. I was wrong not to wear a mask at the Amy Coney Barrett announcement and I was wrong not to wear a mask at my multiple debate prep sessions with the president and the rest of the team."
The dad also urged Americans to follow CDC guidelines, writing, "Every public official, regardless of party or position, should advocate for every American to wear a mask in public, appropriately socially distance and to wash your hands frequently every day." He added, "At the same time, we should be reopening in every corner of this nation under these guidelines."
As for President Donald Trump, Chris Christie — who was treated with "a combination of blood thinners, the Ebola drug remdesivir and an experimental antibody cocktail produced by Eli Lilly," The New York Times reported — didn't mention him directly in his message. However, he did point out, "No one should be happy to get the virus and no one should be cavalier about being infected or infecting others. It is something to take very seriously."