Fans Think Joe Jonas' New Neck Tattoo Is Sophie Turner's Face. Here's What An Expert Reveals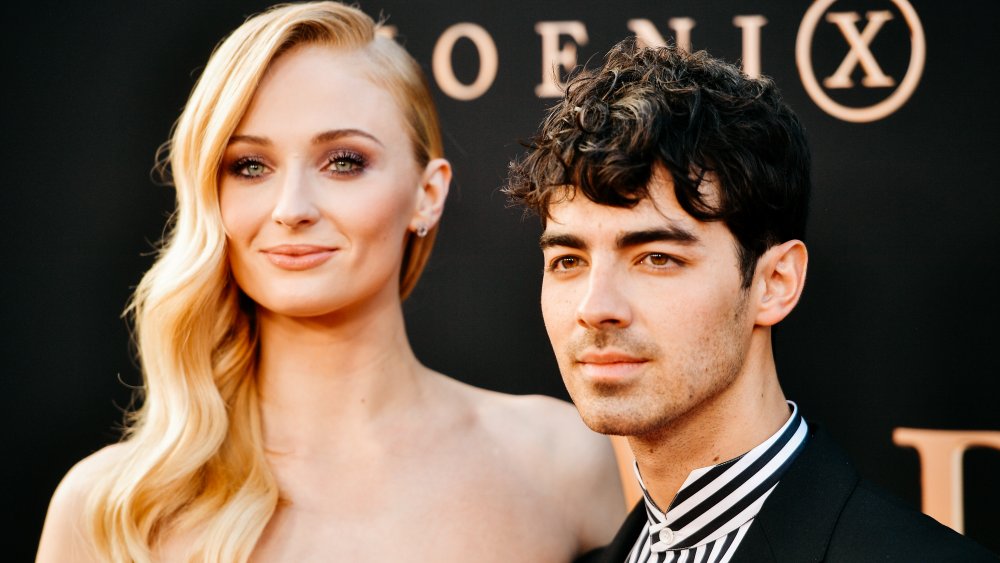 Matt Winkelmeyer/Getty Images
In October 2020, Joe Jonas sent fans into a frenzy after it was revealed that the Jonas brother had gotten some new ink. The reason? Fans are certain that the tattoo depicts wife Sophie Turner. According to Entertainment Tonight, NAL Tattoo Studio shared a pic of Jonas via Instagram on Oct. 13, 2020, showing off the ink in question. The image depicts a woman looking at the viewer through a keyhole. Fans, however, saw Turner's face specifically. One person asked, "Is that....... Sophie?! IT LOOKS INSANE!!!" Another person commented, "he got sophie's eye."
Entertainment Tonight noted that the tattoo's aesthetic follows that of late Italian artist Piero Fornasetti, who was famous for depicting opera singer Lina Cavalieri in art pieces, "including a series of 350 individual plates," per ArtNet. So not only is the tattoo possibly of Jonas' wife, but it also might be an homage to Fornasetti. Given the fact that Jonas' tattoo is getting so much buzz, Nicki Swift spoke with tattoo expert London Reese to get the full story on the intriguing ink.
Joe Jonas' tattoo shows that his love for Sophie Turner is real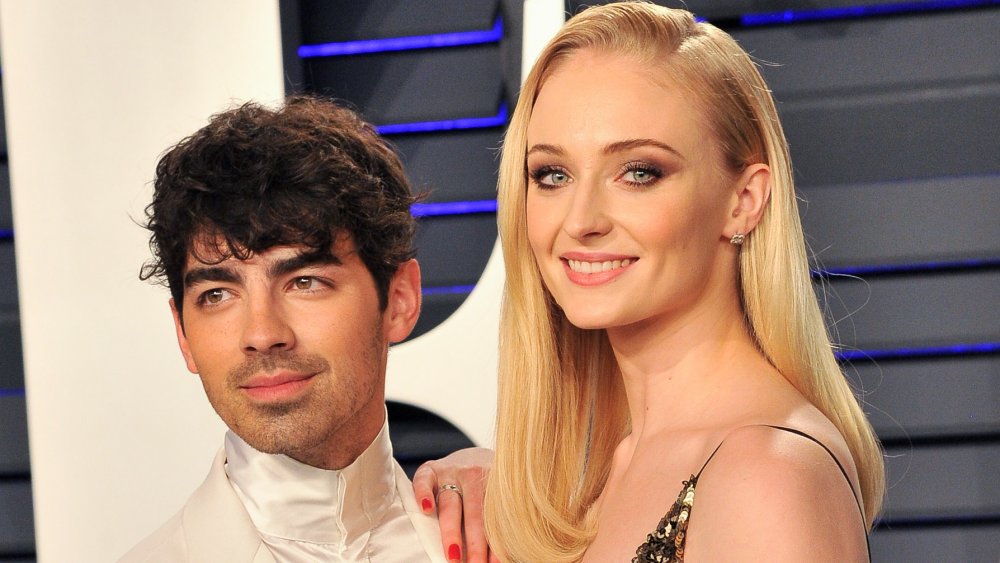 Allen Berezovsky/Getty Images
Joe Jonas' tattoo that hit Instagram in October 2020 caused quite a stir, so to answer fans' burning questions, tattoo artist London Reese spoke with Nicki Swift about the significance of Jonas' ink. "Joe's new neck tattoo is extremely well done," Reese said. "It is definitely inspired by, if not a reproduction of a [Piero] Fornasetti original. It is difficult to determine, with certainty, if it is a Fornasetti, or just inspired by the artist's work."
View this post on Instagram
In terms of Sophie Turner as the inspiration for the tattoo, Reese said, "This is not a photorealistic portrait of Sophie Turner but there is definitely a stylized likeness that resembles Sophie. It may be intentional or a pretty ironic coincidence." In regards to the skill of the tattoo artist, Reese had this to say: "The execution of the tattoo is excellent. It is clean, sharp, and readable; even at the rather small scale. The technical precision required to do a detailed tattoo at this small scale is pretty intense so bravo to the artist."
Reese concluded with a comment on Jonas and Turner's relationship: "It is safe to say that the person wearing a tattooed portrait of a loved one holds that person very close to their heart and it is definitely an even bolder statement to position the tattoo in a very visible part of the body. The love is real here."