The Strange Way Ant Anstead Is Dealing With His Breakup From Christina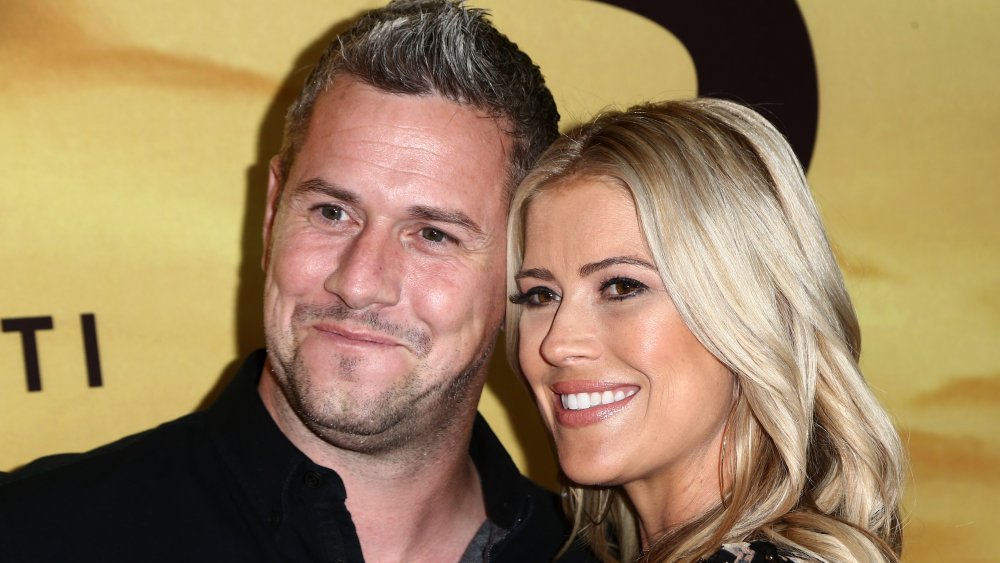 Tommaso Boddi/Getty Images
Ant Anstead has revealed how he is dealing with his breakup from HGTV star Christina Anstead, and it's a bit strange. The newly single British TV host posted on his Instagram story (via House Beautiful) that he is almost through a five-week "Breakup Recovery" program from the company Create the Love, founded by "human connection specialist" Mark Groves. "I am now on day 30 of this and I have to say it's been a lifeline for me," Ant wrote in praise of the program. "If anyone else out there needs this DO IT!"
The recovery course walks participants through each day with emails, worksheets, and videos about grieving a relationship and moving on. According to Page Six, Create the Love urges heartbroken people to take control of their future. "Let this heartbreak and ex steer the course of your life and hold you back from love, OR, take 100% control of your life and decide that this is going to be the moment where everything changed," the program challenges.
Ant and Christina announced their divorce in September 2020 after less than two years together. The couple welcomed a baby boy named Hudson London Anstead in 2019 after marrying in 2018. This is Christina's third child. She shares daughter Taylor El Moussa and son Brayden El Moussa with ex Tarek El Moussa.
Unlike Christina and Tarek's divorce, this one had been fairly private. However, both sides have taken to Instagram to share their feelings over the separation.
Christina and Ant's divorce was a one-sided decision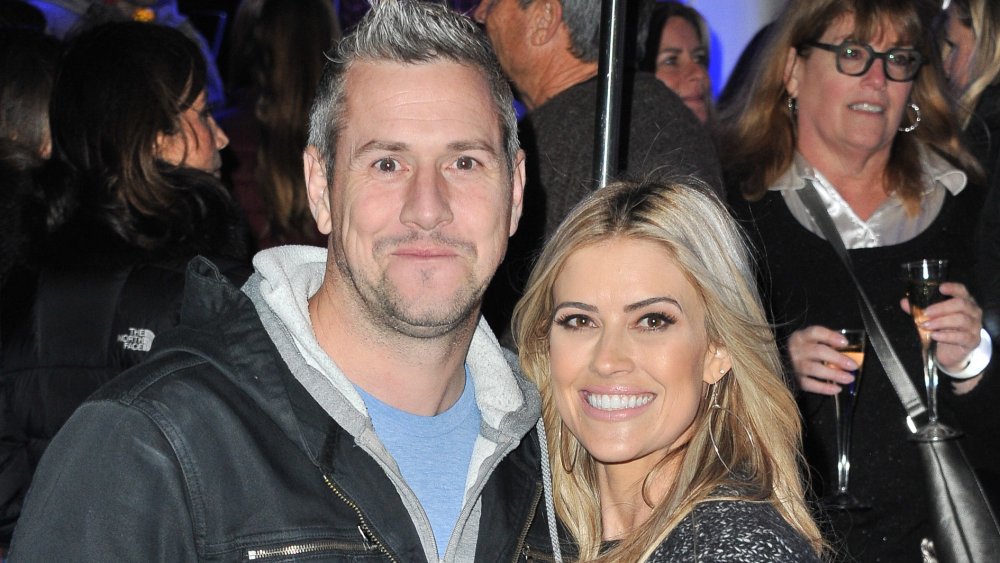 Allen Berezovsky/Getty Images
Hours after Christina Anstead shared the divorce news on her Instagram, Ant Anstead took to his page to make it clear he did not want the marriage to end.
"I have remained silent while holding on to hope," the motor specialist wrote. "I never gave up on us. I pray Christina's decision brings her happiness." Ant was clearly not on board with the divorce, and his deep struggles are reflected in his enrollment in the Create by Love course.
Meanwhile, Christina is handling the divorce much differently than her soon-to-be-ex-husband. She is back to work and bought a yacht called "Aftermath," which she posted a photo in front of with champagne in her hands. Christina followed her original divorce message with a lengthy post, reintroducing herself on the platform. She recalled her journey to television and then spoke about her anxiety that leads her down several paths, which seemed to allude to her divorce. 
"I live in a state of anxiousness and I'm so used to it that when it's not there I tend to feel a void and hop into something that causes the feeling I'm used to," Christina wrote. "And it's one of the things I'm working on breaking the pattern of." The mother of three continued on to say she never imagined divorcing twice or having two fathers to her children. Christina added that she is working on herself and growing through her recent "challenges."