The Truth About Mercades From Love Island USA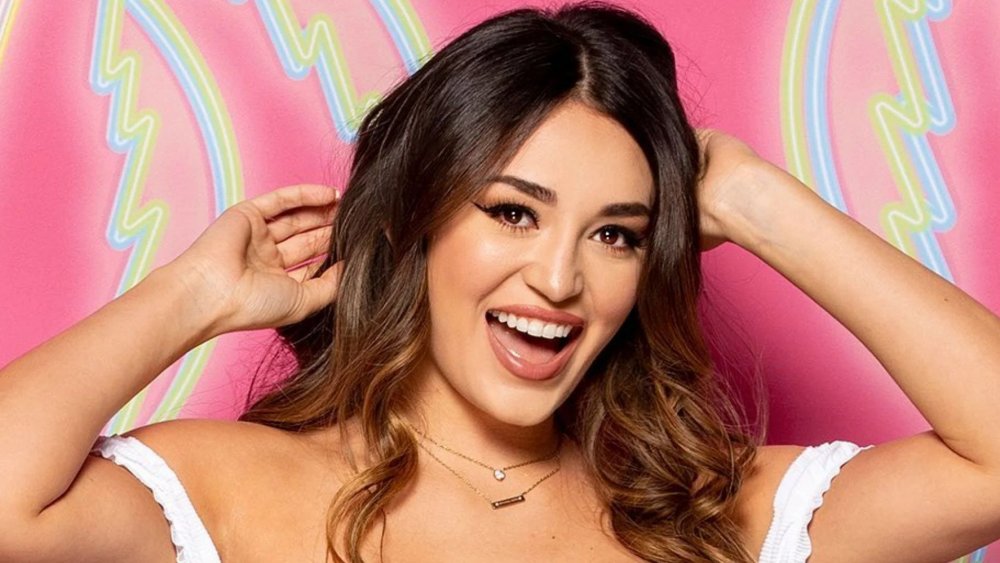 Robert Voets/CBS Entertainment
Mercades Schell made her reality TV debut in the second season of Love Island USA. Originally from Las Cruces, New Mexico, Mercades made quite the impression on the dating show when she entered the villa on Day 16 as part of five new girls in the show's Casa Amor twist. It didn't take long before she flirted with contestant Connor Trott and locked lips with Johnny Middlebrooks and Carrington Rodriguez several times during their stay in Casa Amor.
Sadly, Mercades didn't last long. After Johnny ended up sticking by his original boo Cely Vazquez, and neither Carrington nor Connor chose Mercades either, she was eliminated from the show. That had to hurt. Following her exit from the island, Mercades told Entertainment Tonight that if she had the chance to experience a Love Island do-over, she "would shut Johnny down and be like, 'No, nuh-uh. I would've embarrassed him in so many ways and just been like — how do I even say this? I feel like I was claimed and had no real say-so." 
While Love Island USA upped Mercades' celebrity profile, many social media users were already familiar with the reality TV star. So who is Mercades? Keep reading to find out more.
Mercades is a social media queen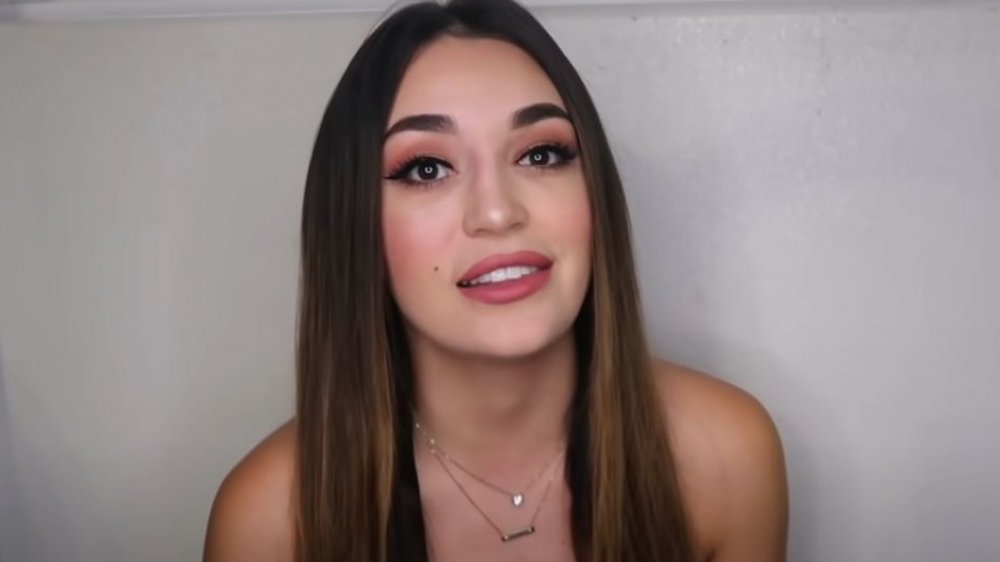 MercadesDanielle/YouTube
When Mercades isn't pursuing love on a reality TV dating show, she's putting herself out there as an up and coming Internet star. You can find Mercades on TikTok, Instagram, or YouTube, where she goes by the handle MercadesDanielle.
The social media star launched her YouTube channel in 2014, and she's been going strong ever since. The channel features beauty and makeup tips, tutorials, outfits, and some pretty clever shopping haul excursions at non-high-end shops like Walmart and Dollar Tree. One of Mercades' most personally revealing videos documented her breast augmentation journey, sharing everything from the cost of the surgery to her new breast size and the painful recovery process.
Meanwhile, Mercades' Instagram is all about fashion (while showing off a little skin), along with the occasional inspirational quote and photos of her travels. Judging by the number of beach shots, you can tell that Mercades loves to spend her free time by the water. A few pics of her adorable pup Mocha are sprinkled into the mix as well. During her time on Love Island USA, she posted several pics and videos to Instagram, chronicling her time on the series and cheering on her fellow castmates once her time on the dating show ended.
Mercades confused fans with one TikTok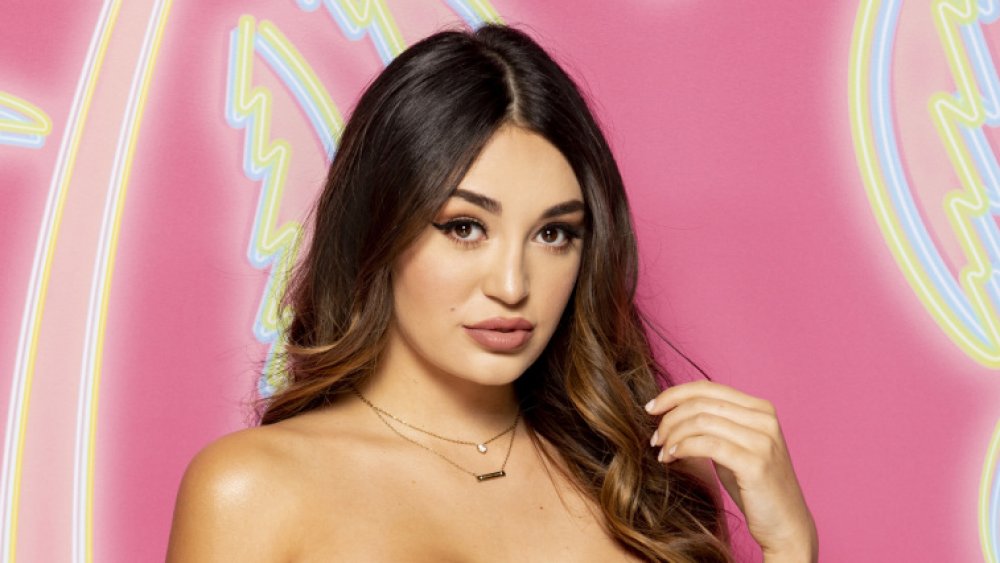 Robert Voets/CBS Entertainment
The social media platform that Mercades seems to love the most is TikTok, which is where she has her most significant following. TikTok followers get to see the funny and goofy side to Mercades' personality. Aside from the time she spent filming and promoting Love Island USA, Mercades posts to TikTok multiple times per week.
In the clips, the social media influencer is typically donning a bikini or halter top while dancing and lip-synching to snippets of popular songs. Occasionally, her mom makes an appearance, popping up in skits such as "the walk challenge" and a video when Mercades made her mom cry by trying on her wedding dress.
There was one video that probably had her followers a little confused. In the video, viewers can see Mercades taking first and last letter "blocks" off of her name to create a new name for herself, but in the clip, she spelled her name Mercedes and not Mercades. While the footage left viewers a bit mystified as to how she actually spells her name, that is how you create a buzz! The former Love Island USA star sure knows how to put herself out there, and we have not seen the last of Mercades.