What Really Happened Between Johnny Weir And His Ex-Husband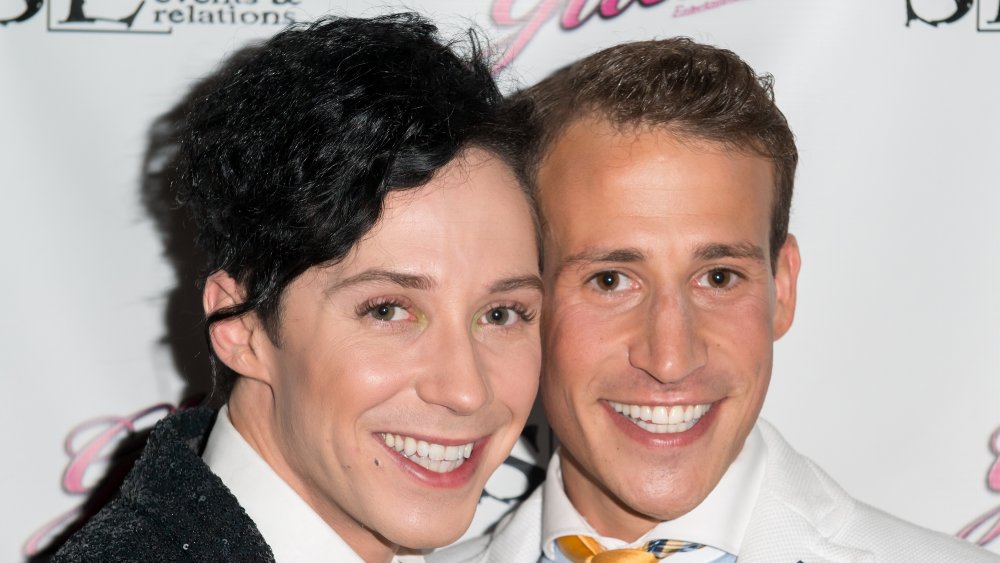 Michael Stewart/Getty Images
2011 ended with a bang for Olympic figure skater Johnny Weir, as he married his boyfriend, Victor Voronov, on Dec. 30. Weir announced the news with a tweet: "I'm married! No more livin' in sin." Weir's rep told People, "the couple exchanged handwritten vows in the company of loving parents, Tony and Lili Voronov and Patti and John Weir. The couple has taken the new surname, Weir-Voronov, but professionally, Johnny will continue to be known as Johnny Weir."
All seemed to be going well in their marriage until January of 2014. Radar Online reported Voronov filed a police report alleging that Weir had bitten him three times. During the couple's court appearance in early March of 2014, they requested the judge to dismiss the case. Weir commented to Access Hollywood on the marriage in February of 2014, stating, "I mean, we're both constantly trying to fight to wear the pants in the relationship. It's constant fireworks. It's very boom, boom, boom." 
Peace between the couple did not last long because a couple of months later, Weir announced he was splitting from his husband. "It is with great sadness that I announce that my husband and I are no longer together. My heart hurts, and I wish him well," Weir tweeted on March 19, 2014. Shortly after this announcement, bitter allegations were leveled by both Weir and Voronov toward one another. Keep reading to find out all the details about what happened next.
Johnny Weir filed for divorce, claiming domestic abuse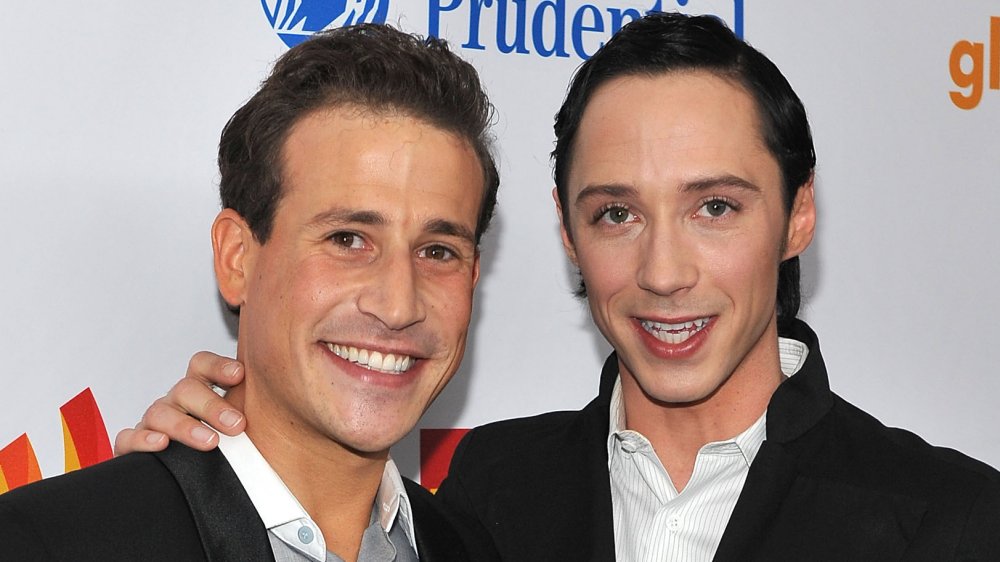 Fernando Leon/Getty Images
In the week following Johnny Weir filing for divorce from Victor Voronov, each person took to the press to tell their side of their divorce saga. In an interview with Access Hollywood, Weir revealed that he was emotionally abused and cut off from his loved ones. "You would never see a mark on my body, but the damage that was done to me, mentally, was crippling," Weir said. "I was controlled on almost every front of my life. Friends were cut out of my life, acquaintances, managers, even down to my own mother."
Of the couple's rocky relationship, Weir admitted some of his fights with Voronov did become physical, stating that their arguments were occasionally violent. Weir said, "It was usually good-humored wrestling, but a few times, of course, it did get physical and... some of my closest friends have seen him hit me before." Weir was seemingly not concerned that his estranged husband would retaliate. He surmised, "The worst he could do would be to post naked photos that we have between each other and I look flawless." 
Voronov shared his side of the story too, claiming he was shocked to learn that Weir had filed for divorce. Voronov tweeted (per People): "Yes. I'd like to confirm, It's true: I am only now finding out that my husband Johnny Weir filed for divorce from me months ago."
Johnny Weir's estranged husband files defamation lawsuit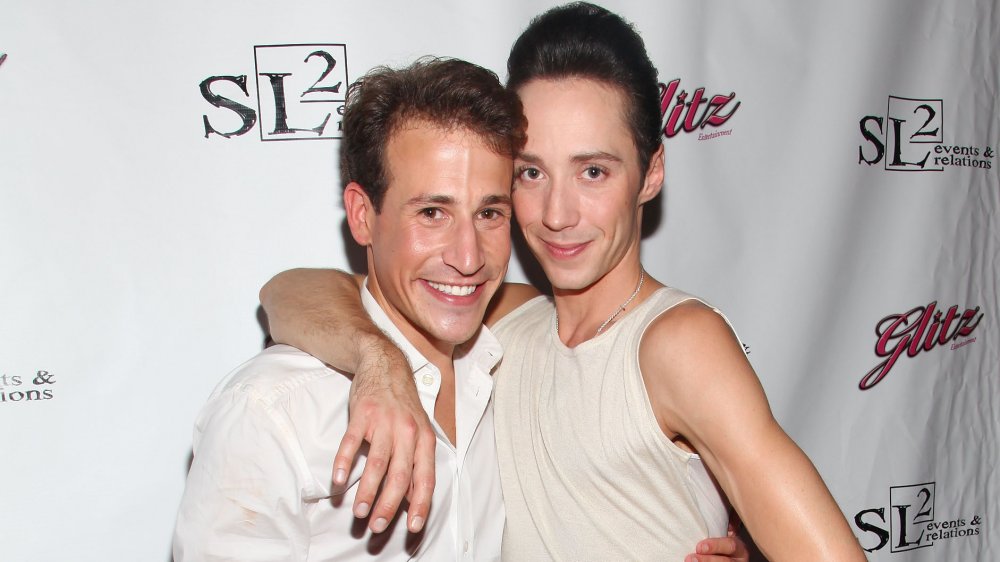 Astrid Stawiarz/Getty Images
The day following Victor Voronov's tweet confirming the divorce, his spokesperson told People, "He's totally heartbroken. Victor entered the marriage for one purpose only –- because he loved Johnny. He took a big life-changing risk in entering the marriage because he wasn't out [as gay]. He's devastated."
Following the divorce filing, Voronov claimed in an interview with E! Online that Johnny Weir removed numerous luxury items from their home. Items reportedly included a "Crocodile Celine Bag, 40 Balencia Bags, 20 Furs" and other pricey accessories, as well as their dog, Tëma. "[Weir] is attempting to rewrite history to paint me in a bad light and to deflect attention away from his own wrongdoing," Voronov claimed. In September 2014, Voronov sued Weir for defamation, claiming the latter "'spun lies as easily [as] he performed a triple salchow' when accusing his estranged husband of attempted rape and having herpes," reported the New York Daily News.
In November 2014, according to TMZ, the estranged couple did end up finding some common ground, agreeing to sell off its community property and place the funds in a trust. One item that Weir did get to keep was a $20,000 Fabergé egg that was reportedly a significant bone of contention between the two. 
In 2015, Voronov became engaged to a German ice skater, Joti Polizoakis, but by August 2016, Page Six reported the couple had split. Weir's relationship status has not made news since his divorce from Voronov.