Taylor Swift's CMT Awards Look Might Have More Meaning Than You Realized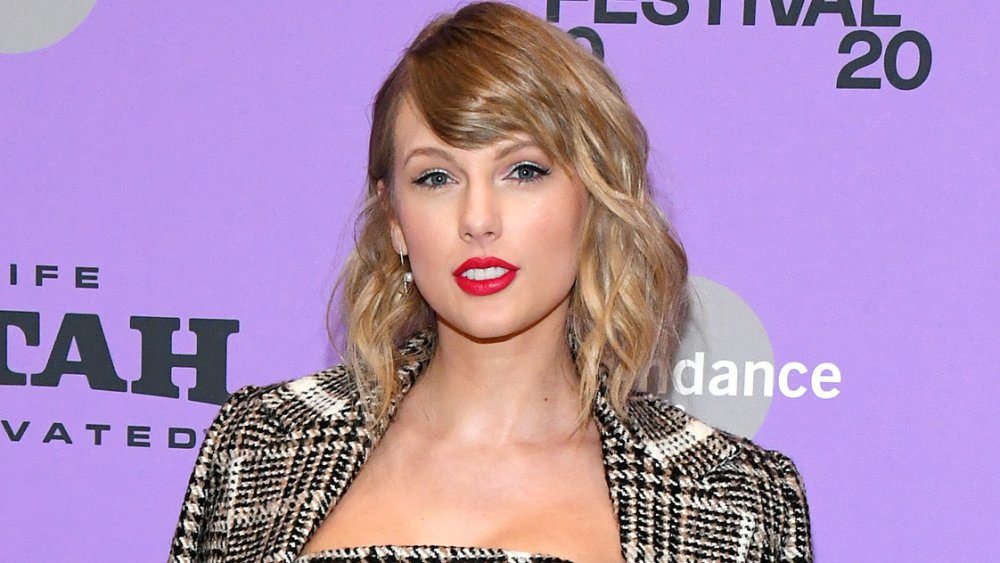 Kevin Mazur/Getty Images
She's got that red lip, classic thing that we like! Taylor Swift appeared on the 2020 CMT Music Awards to present Gabby Barrett with the Breakthrough Video of the Year award for her song "I Hope," and fans are obsessed with Swift's look. The "cardigan" songstress donned a black turtleneck (as did Barrett) with an easy side braid and red lips for a simple, yet classic look. Her CMT style took fans back to her old country days — a vibe that harkened back to her Red days — and they could barely control their excitement on Twitter.
"TAYLOR SWIFT SAYING THE NUMBER 13 WITH RED LIPSTICK AND A BRAID AT A COUNTRY MUSIC AWARD SHOW IS THIS ACTUALLY 2020," one ecstatic fan tweeted. Fans also focused on Swift's side braid — a look she has not sported much as of late. "yes i would do anything for taylor swift's braid," one Swiftie admitted. Another had a similar feeling. "it's official, i will be obsessing over taylor's braid for the next thirteen decades," she said. 
Some fans were sure the Pennsylvania native wore this classic look to celebrate the eight-year anniversary of her fourth studio album, Red, which came out on Oct. 22, 2012. However, Taylor Swift's CMT Awards look might have more meaning than you realized.
Taylor Swift celebrated another huge anniversary at the 2020 CMT Awards
Whether it's lyrics, outfits, or music videos, Taylor Swift is famous for her use of symbolism throughout her work. This time, her CMT Awards appearance alone was symbolic of a special event in her own life. Swift herself won the CMT Breakthrough Video of the Year award at the 2007 ceremony for her "Tim McGraw" music video. "I was honored to win this award 13 years ago because it's voted on by the fans," Swift said before announcing Gabby Barrett's name.
The number 13 is also symbolic for the country-turned-pop superstar, as it often pops up in her life. "I was born on the 13th. I turned 13 on Friday the 13th. My first album went gold in 13 weeks. My first #1 song had a 13-second intro," Swift once explained (via MTV). "Every time I've won an award I've been seated in either the 13th seat, the 13th row, the 13th section or row M, which is the 13th letter."
The CMT Awards marked the second time the award-winning singer has popped up in the country world in 2020. Swift returned to the Academy of Country Music Awards stage in September 2020 for the first time in seven years to perform her new song "Betty." For someone with "not a lot going on," Swift has sure made quite the impact in 2020.