Who Is Harry Hamlin's Son, Dimitri?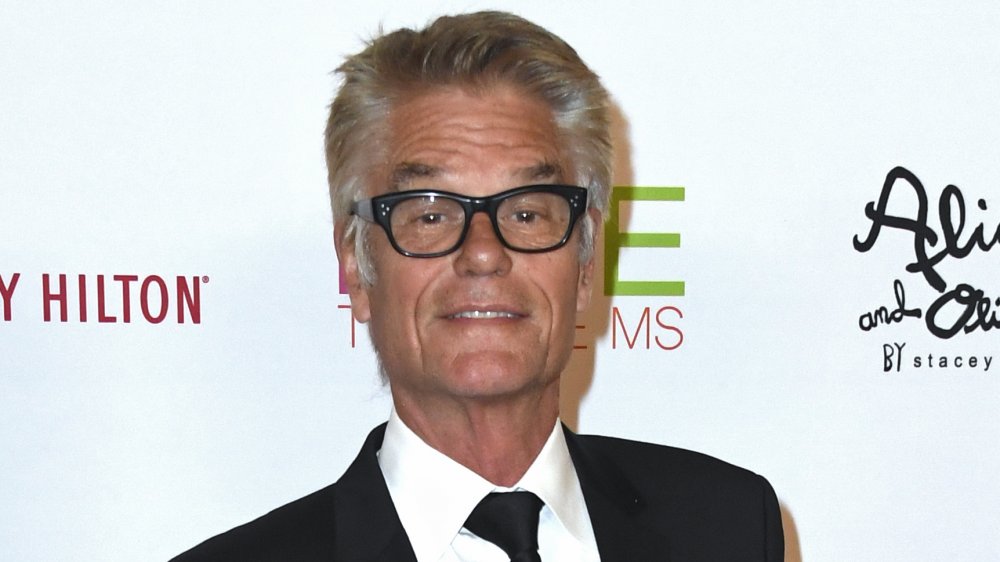 Frazer Harrison/Getty Images
Harry Hamilton has been a working actor for almost four decades, with credits such as Clash of the Titans, Making Love, and L.A. Law, just to name a few. Fans of Harry's have had the pleasure of seeing more of the actor these last couple of years, since his wife Lisa Rinna joined the cast of The Real Housewives of Beverly Hills in 2014, per TV Guide. While trying to stay out of all the drama between the Housewives, Harry does pop up in a handful of episodes each season.
According to ScreenRant, Harry had some significant reservations about Lisa joining the show due to all of the family drama he witnessed while watching prior seasons. Besides attending a party here and there on the RHOBH, we typically get to see Harry when he's home with Lisa and their daughters Amelia Gray (born in 2001) and Delilah Belle (born in 1998). Harry and Lisa were married in 1997 and had been dating for five years before that.
What many RHOBH viewers are probably not aware of is that Harry has another child — a son who is much older than his daughters. Keep on reading to find out all about Harry's son, Dimitri, and who his famous mother is.
Harry Hamlin's son Dimitri's mother is a former Bond Girl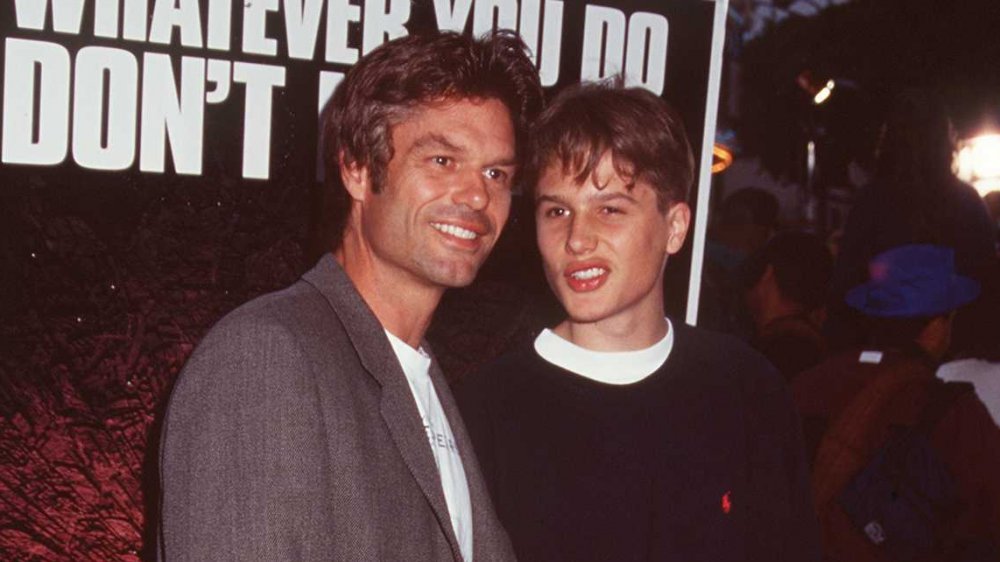 Albert Ortega/Getty Images
During the 10th season of The Real Housewives of Beverly Hills, while the women enjoyed dinner in Rome, Lisa Rinna reminded fans — and shocked others — that Harry Hamlin has a 40-year-old son, Dimitri Hamilton. Dimitri's mother is the original Bond Girl, actress Ursula Andress, who played Honey Ryder in Dr. No. Lisa dramatically explained how Dimitri was conceived, per Distractify, saying, "Ursula is the movie star you would imagine. [Hamlin] said she called him and said, 'Harry, come to my room.' And so he did, at 28 years old, and she got pregnant that night."
Ursula and Harry met on Clash of the Titans' set and dated for three years after Dimitri was born. "Love affairs and husbands can end, but a child is forever. Dimitri is my love now," she told People magazine after the couple's breakup. Dimitri has led an exciting life as he's acted, DJ'd, and made a few cameos in music videos. He has also dabbled as a model, and in 2004 appeared in an Abercrombie & Fitch magazine feature that also featured Taylor Swift, Olivia Wilde, and Nikki Reed in the campaign.
According to The Daily Dish, Dimitri graduated with a degree in philosophy from Princeton and has contributed several articles to HuffPost. Dimitri is definitely part of the Hamlin/Rinna family as he was name-checked in the family Christmas card. So, when is Dimitri going to pop up on RHOBH? We'll be waiting.