Here's How Much Chris Brown Is Actually Worth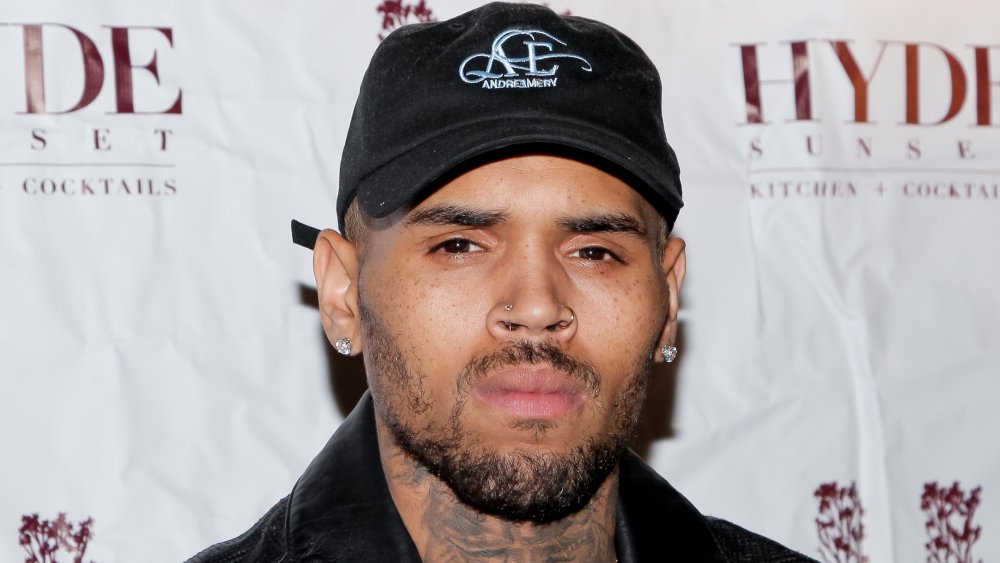 Tibrina Hobson/Getty Images
Where to begin with Chris Brown: Is any music artist as controversial yet still as successful and active in the industry?  
In the beginning, Brown showed immense promise — he even drew comparisons to the likes of Michael Jackson. The R&B entertainer was discovered by a talent manager who signed Brown when he was a mere 15 years old. "The first thing that hit me was his unique voice," manager Tina Davis told Billboard magazine, per Biography. "I thought 'This kid is a star.'" By 2005, he was. Brown released his debut album and jumped to No. 1 on the Billboard charts with "Run It!," earning two Grammy nods, including best new artist. He became an international star and teen heartthrob seemingly overnight. 
Brown has had 16 Billboard Top 10 hits to date, and 17 Grammy nominations and one win, but in 2009, his public image nose-dived. Brown infamously put then-girlfriend Rihanna in the hospital with traumatic injuries to her face after a fight, resulting in felony charges and five years probation. He's had legal issues since, and is clearly troubled, yet Brown is still embraced in the biz and highly successful. Let's take a closer look at Chris Brown's impressive net worth today. 
Chris Brown's financial portfolio includes lots of burgers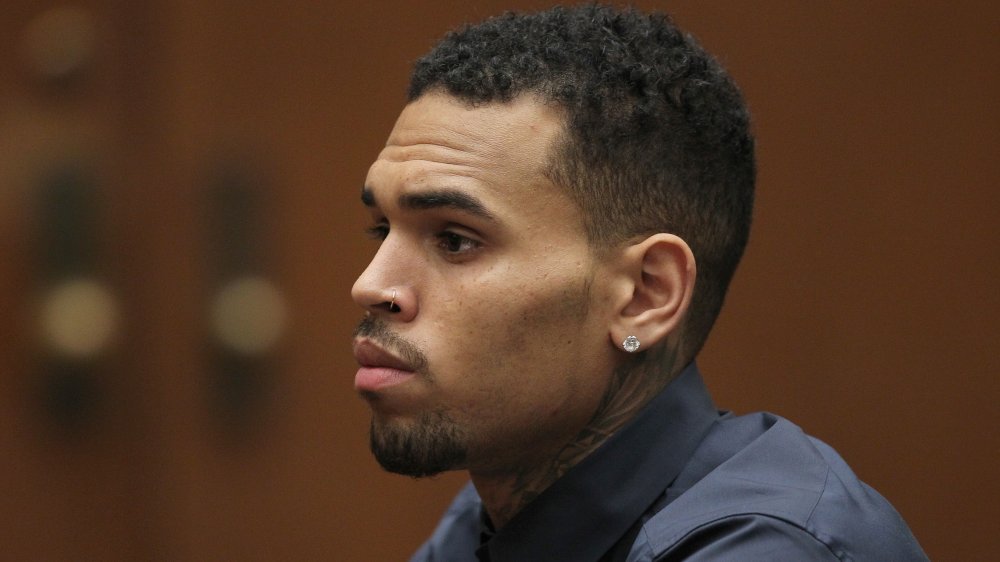 David Mcnew/Getty Images
Despite his assault on Rihanna and multiple other legal issues, Chris Brown has still been massively successful in the music industry. According to The Morning Call, the star is the fifth best-selling hip-hop artist of all time (behind the likes of Jay-Z and Eminem), selling around 108 million albums to date. Music aside, per Mashable, the singer owns 14 Burger King restaurants (okay!) and has launched a clothing line. Yup, despite his issues, the star still has plenty of fans and success. 
Real estate-wise, Brown's primary residence is a Tarzana, Calif."smart house," per Capital Xtra, which he reportedly paid $4.3 million for in 2015. It supposedly has 16 security cameras, six bedrooms, and six bathrooms. He even held a yard sale there in 2019. With sneakers, memorabilia, and more for sale, a line soon wrapped around the corner, as the star (yep) listed his address online to his nearly 80 million Instagram followers. He also once got in trouble at that house for owning an illegal pet monkey. Brown also picked up a Hollywood Hills, Calif. property in 2011 for about $1.5 million, which neighbors complained about because he reportedly covered the entire home (inside too) with graffiti, per Curbed. 
Like him or not, Chris Brown is rich. According to Celebrity Net Worth, he's worth an impressive $50 million.

If you or someone you know has been the victim of sexual assault, you can call the National Sexual Assault Hotline at 1-800-656-HOPE (4673) or visit RAINN.org for additional resources.