Trump's Abraham Lincoln Comment Has The Internet Fuming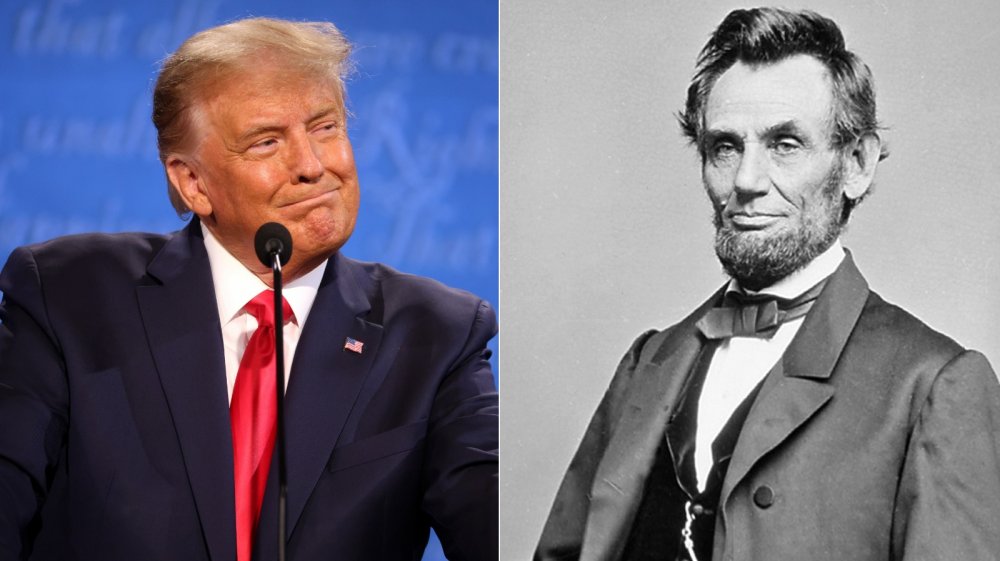 Justin Sullivan, Donaldson Collection/Getty Images
Say what? Twitter feeds erupted during the third presidential debate on Oct. 22, 2020, when President Donald Trump compared himself to Abraham Lincoln. While discussing issues of racism, the New York native argued he's "done more for the Black Community than any President since Abraham Lincoln."
Although this isn't the first time the real estate mogul has compared himself to the 16th President of the United States, his words appeared to have hit harder on a national stage. "Abraham Lincoln over here is one of the most racist presidents we've had in modern history," Vice President Joe Biden quipped in response, according to The New York Times. "He pours fuel on every single racist fire, every single one," the politician continued. "[He] started off his campaign coming down the escalator saying he's going to get rid of those Mexican rapists. He's banned Muslims because they're Muslims. He has moved around and made everything worse across the board."
Not picking up on Biden's sarcasm, the President took it upon himself to ensure viewers at home that he, in fact, is not Honest Abe. "You made a reference to Abraham Lincoln. Where did that come in?" Trump asked the democratic nominee, to which he responded, "You said you're Abraham Lincoln." To clarify, Trump replied, "No, no. I said not since Abraham Lincoln has anybody done what I've done for the Black community."
Scroll below to see what people are saying about Trump comparing himself to the 18th century President.
Twitter wasn't happy with Trump's remarks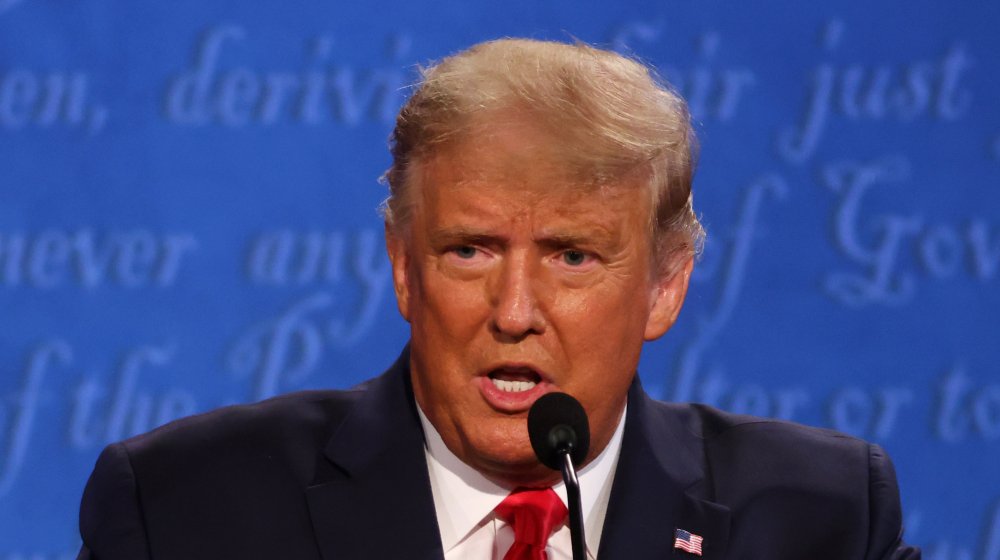 Justin Sullivan/Getty Images
For those who need a history class refresher, President Abraham Lincoln signed the Emancipation Proclamation in 1863, which helped end slavery in America. Considering the legacy "Old Abe" left behind, the Twitter-verse didn't seem to agree with Donald Trump's comparison. "The fact that he said Abraham Lincoln POSSIBLY did more for black people is something I will never get over. I can't imagine a bigger narcissist," one user tweeted during the debate. "LMAO i know this dude did NOT just try to say he did more for the black community than abraham lincoln...," another person quipped. 
Although Trump's words baffled many, the unemployment rate among Black Americans did decrease during his four years as president. However, as The Washington Post reported, "the unemployment rate — including for black Americans — has been steadily decreasing since 2011." And despite the fact that "Black unemployment reached a record low during the Trump administration," great gains came during Barack Obama's presidency, as The Associated Press reported. "Black unemployment dropped from a recession high of 16.8% in March 2010 to 7.8% in January 2017," the outlet stated. What's more? Many questioned Trump's supposed work toward combatting racial injustice in America, a legacy that's rife with controversy.
With these issues in mind, it's no wonder social media erupted with discussion.