Trump Had Something To Say To Kristen Welker During The Debate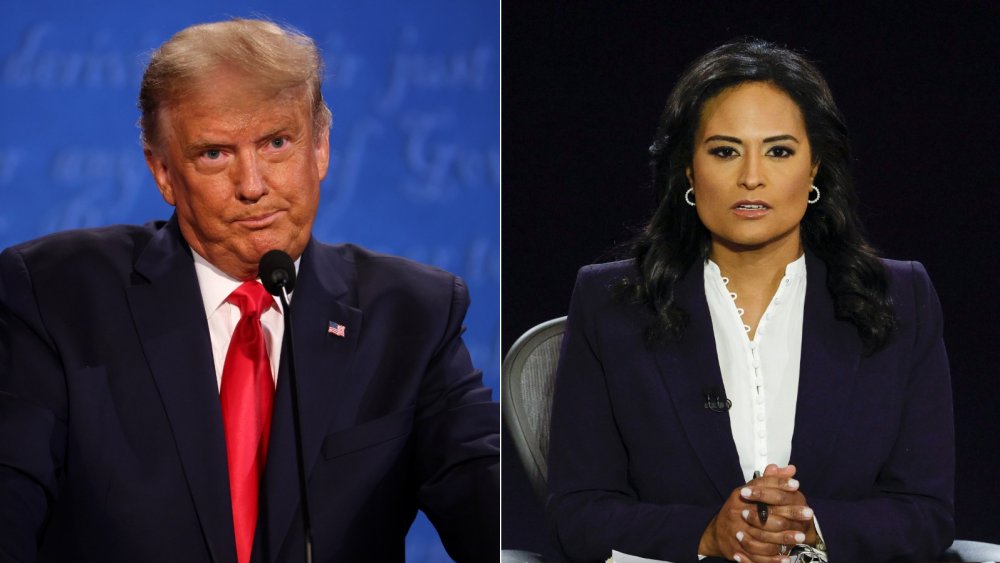 President Donald Trump had some words for the moderator of the second and final presidential debate. The Oct. 22, 2020 event, which gave Trump and former Vice President Joe Biden another opportunity to square off, featured NBC's White House correspondent Kristen Welker at the helm. Given his history of clashing with the presidential debate moderators, including Chris Wallace and Savannah Guthrie, spectators were surprised to see Trump compliment Welker's moderation (via The Hill).
This praise for Welker comes after he criticized her and launched a personal attack against the journalist on social media, claiming her to be "biased" and "unfair" (via the New York Post). Despite the flak she received from the Trump campaign leading up to the final matchup, Politico reported Welker proved to be a taming force during the debate. And her moderating was something even Trump himself recognized.
The debate definitely ran smoother than the first; there were fewer interruptions from the candidates, and perhaps it was all thanks to the game-changing new mic muting rule and Welker's performance. Read on to see what President Trump had to say to Kristen Welker.
President Trump praised debate moderator Kristen Welker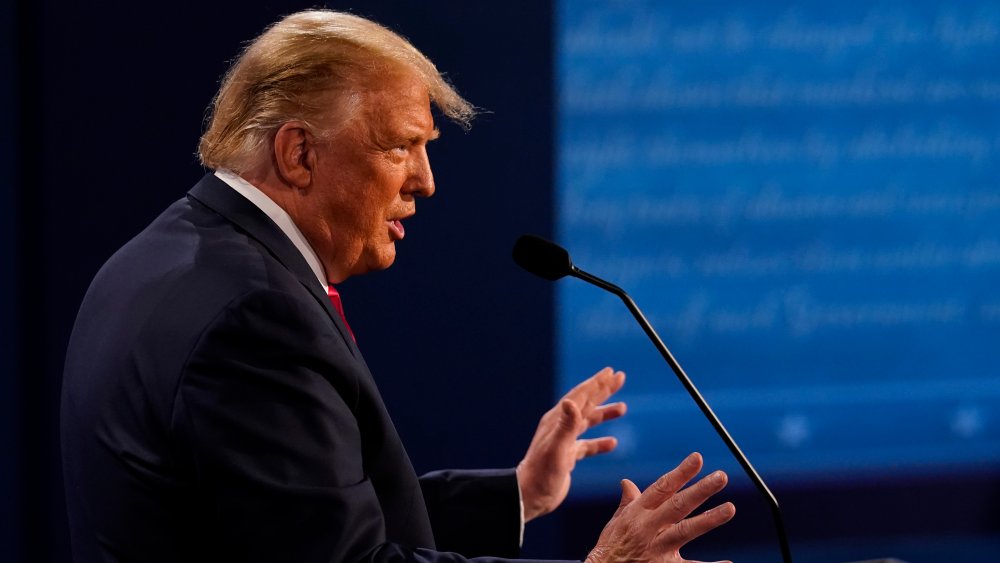 Pool/Getty Images
After weeks of questioning and criticizing Kristen Welker's ability to fairly moderate the final presidential debate, President Trump surprised everyone by taking the time to compliment her performance during the event. Welker, NBC's White House correspondent, had previously been deemed "unfair" and "biased" by Trump himself and his campaign, thanks to a New York Post exposé that alleged she had "deep democratic ties." 
Following the October 22, 2020 event, Business Insider reported both democrats and republicans offered Welker kudos for being able to keep the debate running smoothly and under control. During the debate, Trump took a moment to compliment Welker. "So far, I respect very much the way you're handling this, I have to say," he said (via the New York Post). This was a surprising turn of events considering how Trump went after the first presidential debate moderator, Fox News' Chris Wallace.
Furthermore, Welker's coworkers at NBC, MSNBC hosts Rachel Maddow and Brian Williams, said in their post-debate coverage that the president owes Welker an apology after doubting her "over and over again heading into this evening" (via The Hill).
As Business Insider noted, Welker is only the second-ever Black woman to moderate solo, and the first to do so since Carole Simpson helmed a presidential debate in 1992. The outlet also reported that she is also the youngest and only nonwhite person to moderate any presidential debate this year.