Why Ben Affleck's Relationship With Kevin Smith Is Done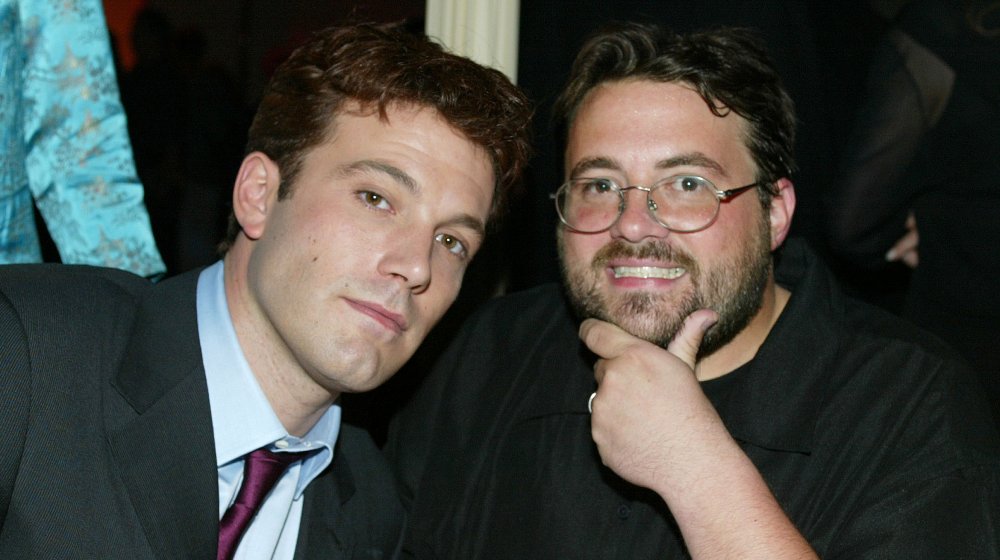 Kevin Winter/Getty Images
Actor Ben Affleck and director Kevin Smith have a long history that dates all the way back to when Smith cast Affleck in the 1995 film Mallrats. The two struck up a friendship while filming, with Affleck telling Backstage in a 2010 interview, "Kevin claims I said to him, 'We should hang out, I'm a good guy!' But I think that's complete bull***t. I think I said, 'Give me a call if you come to LA.' And the next movie he wrote [Chasing Amy], he said he wanted me to do it," Affleck explained. "It was a $250,000 budget and this great script, and I was thrilled... We had such a good time. I lived on his couch, it was a tiny crew, we rehearsed it like a play."
The pair worked on several movies together, including Chasing Amy, Jersey Girl, and Dogma up until 2004, when their friendship suddenly fractured. Smith is known for "putting it all out there," and that had a lot to do with why Affleck stopped speaking to him. Continue reading to find out all the details.
Kevin Smith and his 'big fat mouth' upset Ben Affleck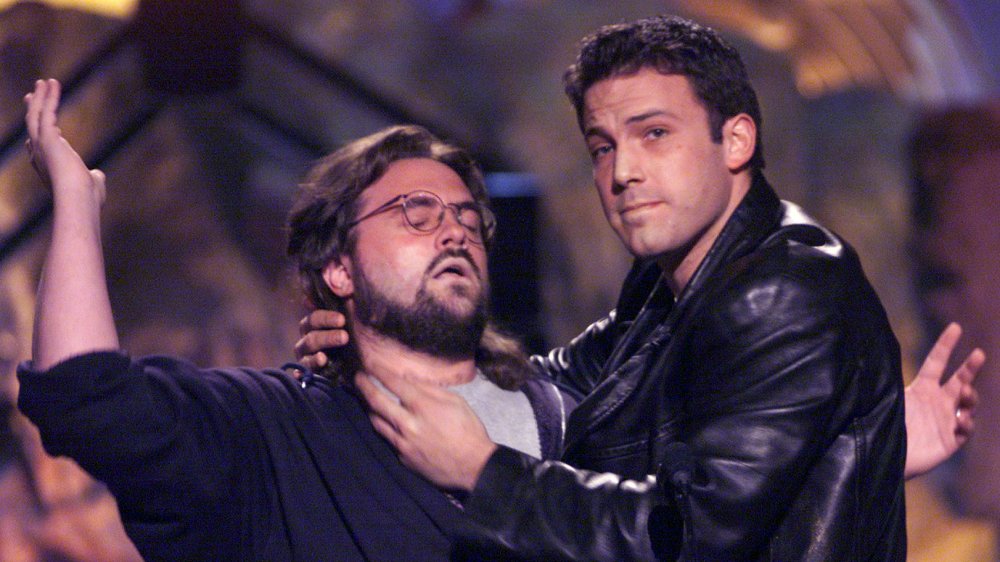 Frank Micelotta Archive/Getty Images
Kevin Smith and Ben Affleck had drifted apart despite years of friendship due to Smith and his oversharing. In 2014, during a Comic-Con panel, someone asked Smith about his friendship with Affleck. According to US Weekly, Smith said, "I don't know, because we're not f***ing tight. I have not been [close with him] in decades. That's old Ben. He's got a wife [Jennifer Garner] that don't [sic] care for me at all," Smith added with a laugh. "And plus, honestly, he probably don't care for me at all anymore [either]. He's a triple-A-list movie star and s**t like that. If he's Jimmy Carter, I'm Billy Carter, to put it in '70s terms. And I'm not even related and s**t."
In July 2017, Gay Star News reported that Smith told the Outfest audience that, while filming Chasing Amy, Affleck said, "A man kissing another man is the greatest acting challenge an actor can ever face." This was in reference to the scene in which Affleck kisses co-star Jason Lewis. "Now, I'm a serious actor," Smith recalled Ben saying after shooting the scene.
Actress Evan Rachel Wood reacted to the comment on Twitter (in a tweet that has since been deleted), stating, "Try getting raped in a scene. Also, grow up, Ben." Smith later apologized to both Affleck and Wood in a Facebook video, per Gay Star News, saying, "I feel f***ing so stupid. This is the problem with having a big fat mouth like mine, but honestly, I didn't think I was doing anything bad."
Kevin Smith and Ben Affleck's feud continued to escalate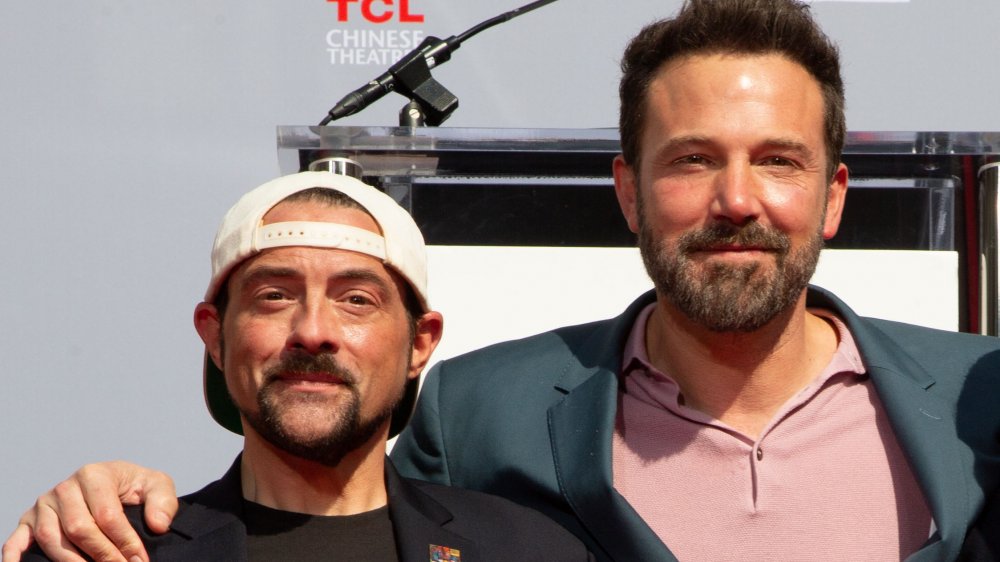 Gabriel Olsen/Getty Images
During Smith's 2018 Showtime standup comedy special, Kevin Smith: Silent But Deadly, he dissed Ben Affleck once again (per IndieWire). "It doesn't take talent at all to work in the movie business. You think it takes talent to stand there on a movie set and say 'I'm Batman'? Ben Affleck does it so I know it don't take f***ing talent."
In February 2018, Smith had a massive heart attack. Smith later revealed in an interview with The Daily Beast that Affleck had not contacted him after his health scare, while others had. "I didn't hear from Ben. Which is fine. Maybe he didn't even hear about it," Smith said. "I think he probably plays a more prominent role in my mythology than I play in his mythology anymore. He was in some of my biggest movies, so in my world he's still a figure. In his world, I haven't factored in god knows how f***ing long."
In November 2017, Smith admitted he was most likely responsible for his falling out with Affleck. Responding to a fan asking why the two aren't friends, Smith tweeted, "If I had to guess? It's because one of us has a big mouth and told too many candid stories that sometimes weren't his to tell, and the other one is Ben." 
The saga does have a happy ending, however, as Smith and Affleck reunited on the set of Jay and Silent Bob Reboot. Can their friendship ever truly recover? Maybe... but only if Smith learns to bite his tongue!