The Real Reason Marlon Wayans Won't Cast Tiffany Haddish
Amanda Edwards, Kevin Winter/Getty Images
Comedians Marlon Wayans and Tiffany Haddish first met at a comedy club when Haddish was just a teenager. Although the two barely remember the outing, they chatted about how the Girls Trip actress became friends with the legendary comedic family, the Wayans.
Filling in for Ellen DeGeneres on The Ellen Show, Haddish sat down with her friend Wayans to reminisce on her early days in comedy. The two recalled a 2005 party at Eddie Murphy's house, about which the White Chicks comedian joked, "I left his house feeling so unaccomplished" due to Murphy's fortunes.
"I know you love me, and I love you," said Haddish, bonding with Wayans over their similar upbringings. "You have helped me in so many different aspects in life. Gave me some great advice. But this what I want to know, I have auditioned for so many of your movies that your friends, your family on. Why do I never get cast?"
Wayans laughed, and then he gave the real reason why Haddish was never "right for the part."
Marlon Wayans says it was "nothing personal"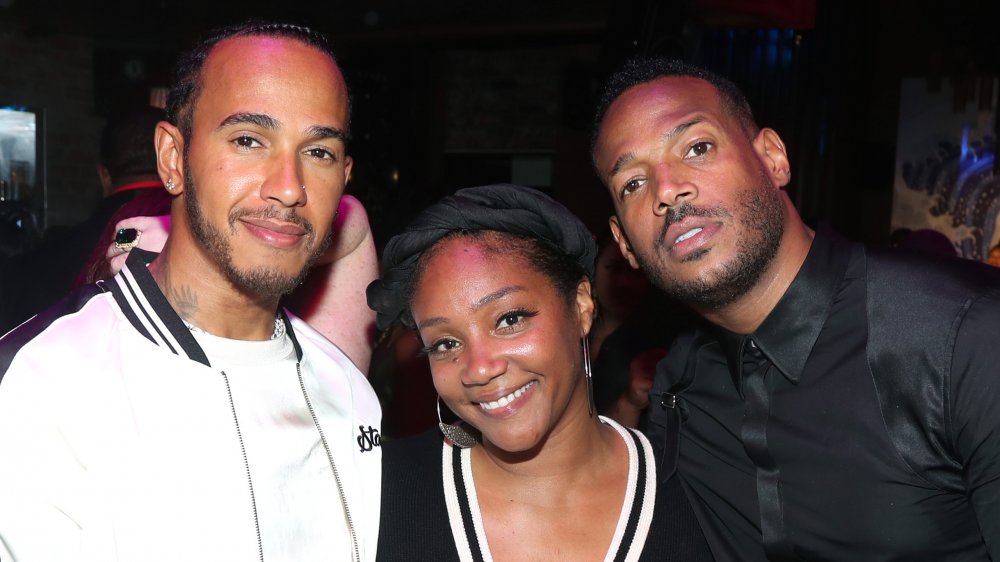 Jerritt Clark/Getty Images
On the set of The Ellen Show, comedian Tiffany Haddish confronted Marlon Wayans about why she was never cast in any of his movies, despite auditioning repeatedly.
"You even made a role that said 'Tiffany Haddish type.' I auditioned for myself," said Haddish. "I auditioned to play me." The Scary Movie actor explained to Haddish that she simply wasn't mature enough at the time.
"Me and my family always say you're funny," shared the Wayans Bros. star. "As producers, you hire people and you cast people. You were always funny. But you were always on 10. And sometimes you just be inappropriate." The actor and producer continued, "It's like a love scene and you want to sit on the actor's lap and fart. And it's like no, Tiffany, it's not for this scene."  
Hopping into a mentor role, Wayans told Haddish that it was "never nothing personal," she just needed time to grow up. "It all happens to you at a certain time when maturity and that stardom hits you," said Wayans. "We love you. Always thought you were funny. And me and my family proud of you."
Despite Haddish never receiving a role on a Wayans production, the actress did begin her own production company called She Ready, and she happened to employ a niece of Wayans.