What You Didn't Know About Demi Lovato And Joe Jonas' Relationship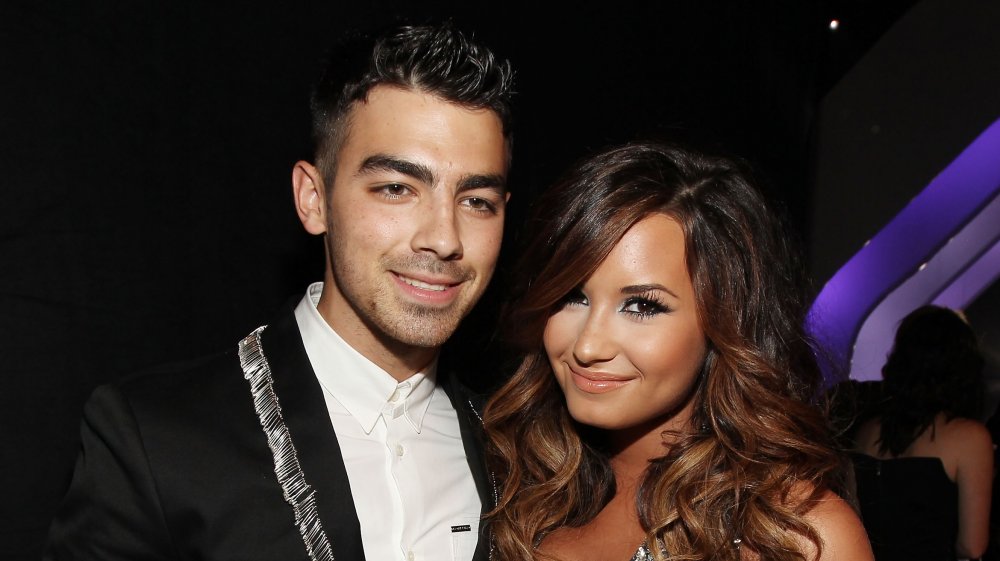 Christopher Polk/Getty Images
Demi Lovato and Joe Jonas have both had buzz-worthy love lives. She dated That '70s Show alum Wilmer Valderrama for almost six years and got engaged to The Young and the Restless actor Max Ehrich, before they split and sparked some post-relationship drama. As for Jonas, his romantic past includes a span with Taylor Swift that didn't end so well and a relationship with Gigi Hadid that seemed doomed from the start. Following that, the Jonas Brothers singer got together with Sophie Turner and the two are now married with a daughter.
However, once upon a time, Lovato and Jonas were an item. Per Elle, "2010 was the year of Joe Jonas and Lovato dating in real life after co-starring in the Camp Rock films and touring together." In March of that year, Lovato, who was just 17, told Access Hollywood (via People) that she was with Jonas, saying, "Umm, yeah he is my best friend and he is incredible."
In fact, Lovato told Teen Vogue that same year, "I had always fancied him. Want to know what actually happened? One night I asked him, 'What is the deal? We're perfect for each other. What are you doing?' And he was like, 'This is really awkward. I have to go.'" He admitted he "needed time to think." While they did end up dating, Elle noted that news soon broke that they "had decided they were better off as friends."
So, what happened? What was really going on inside their relationship?
Joe Jonas saw what Demi Lovato 'was struggling with'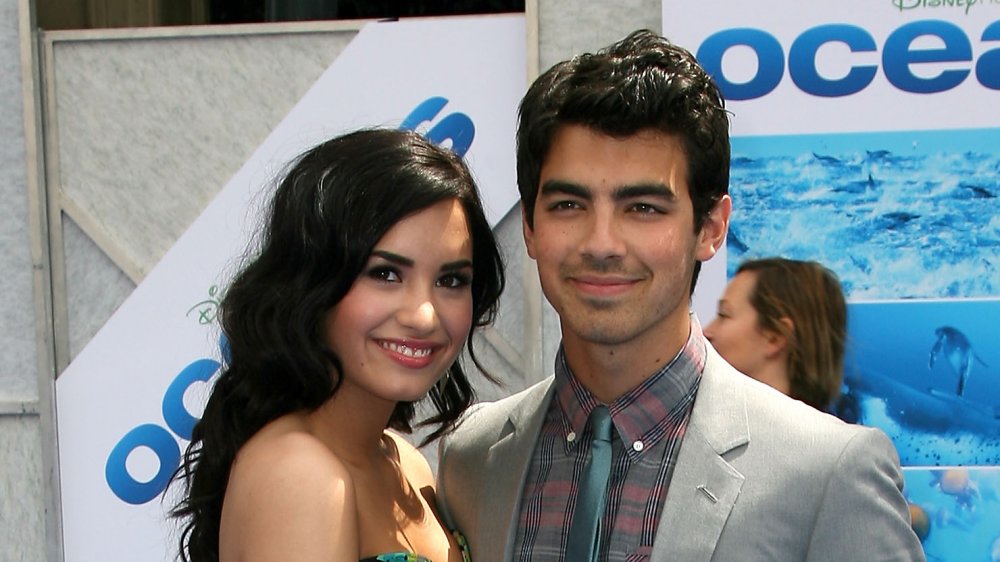 Valerie Macon/Getty Images
Demi Lovato and Joe Jonas may have split, but he's still fond of her. "In this business, it's really hard to find people who are going to be there for the rest of your life. When I met Demi, I knew right away that our friendship was really strong. I don't want to lose that ever," he told Teen Vogue in 2010. But why couldn't they make it work?
Jonas opened up about Lovato while talking to Vulture in 2013, saying, "I really got to know her and got to see the ins and outs of what she was struggling with, like drug abuse." Lovato indeed struggled with drugs and even suffered an overdose in July 2018. Jonas continued by admitting, "I felt like I needed to take care of her, but at the same time, I was living a lie because I wasn't happy but felt like I had to stay in it for her because she needed help. I couldn't express any of that, of course, because I had a brand to protect."
While Jonas and Lovato were dealing with much more than fans realized, they were able to come out of it as friends. In fact, when Jonas revealed his engagement to Sophie Turner on Instagram in October 2017, Cosmopolitan pointed out that Lovato commented, "HUGE CONGRATS!!!!! Sooooo happy for the both of you!!!!" Now that's the kind of relationship with an ex we surely all wish we had.
If you or someone you know is struggling with substance abuse and mental health, please contact SAMHSA's 24-hour National Helpline at 1-800-662-HELP (4357).