The Truth About Joe Jonas And Taylor Swift's Relationship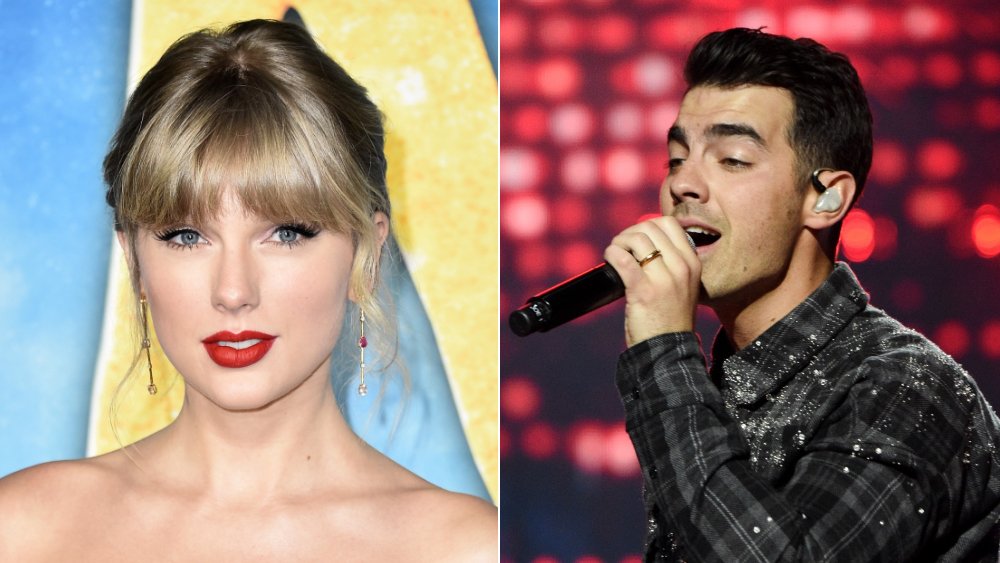 Steven Ferdman, Kevin Mazur/Getty Images
Taylor Swift wrote a whole album called Lover with multiple tracks inspired by boyfriend Joe Alwyn, while Joe Jonas and Sophie Turner tied the knot not once, but twice — first in Vegas and again in France. But before these pairs found their happily-ever-afters, Swift and Jonas had an attention-grabbing relationship back from July to October 2008, per Billboard. And let's just say, it did not end the best.
Although fans will never forget the infamous phone call (i.e. Jonas supposedly dumped Swift via a 27-second chat), it sounds like the exes have since made amends. Especially if you consider the lyrics on a track from Swift's eighth studio album, Folklore. As usual, fans have dissected all the words on the singer's latest release and the song "Invisible String" may include a few not-so-veiled nods to Swift's time dating Jonas and where they stand today.
"Cold was the steel of my axe to grind / For the boys who broke my heart," Swift croons on the new track. "Now I send their babies presents / Gold was the color of the leaves / When I showed you around Centennial Park / Hell was the journey but it brought me heaven." Axes to grind, baby presents, and journeys through hell? There's so much to unpack here, so grab your best trench coat and magnifying glass and let's dive in.
Taylor Swift's 'axe to grind' with Joe Jonas likely involves a certain phone call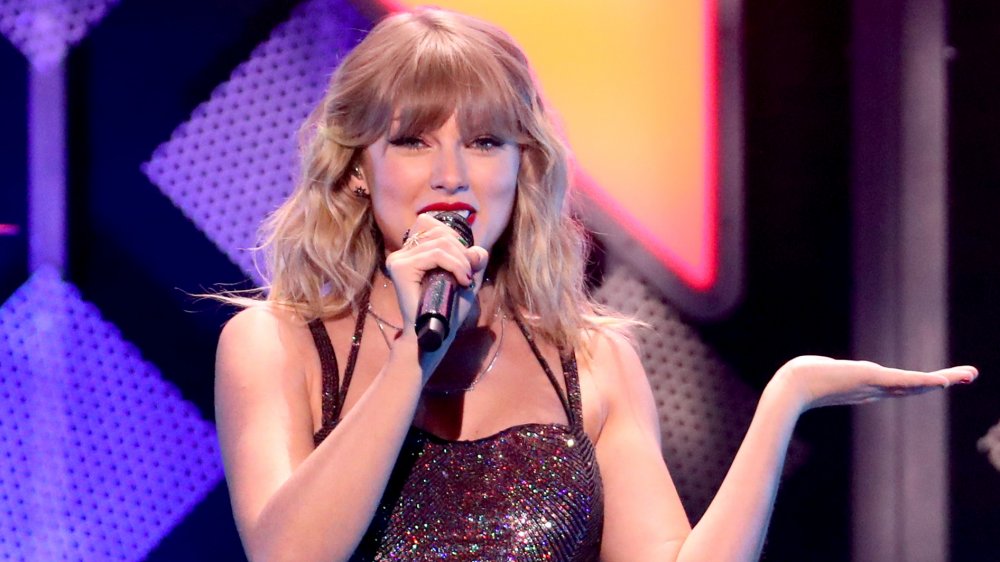 Manny Carabel/Getty Images
Taylor Swift first spilled about their breakup on The Ellen DeGeneres Show in 2008, per Just Jared. When the host asked, "He broke up with you on the phone? That's not right," Swift responded, "It's all right — I'm cool... When I find that person that is right for me, he'll be wonderful. When I look at that person, I'm not even going to remember the boy who broke up with me over the phone in 27 seconds when I was 18." Ouch!
According to People, Joe Jonas defended himself via the now-ancient social media platform, MySpace. While rumors swirled that he cheated with actress Camilla Belle, he wrote, "I never cheated on a girlfriend. It might make someone feel better to assume or imply I have been unfaithful but it is simply not true." Jonas added, "For those who have expressed concern over the '27 second' phone call, I called to discuss feelings with the other person. Those feelings were obviously not well received. I did not end the conversation. Someone else did."
In 2019, Swift admitted dissing Jonas publicly wasn't her finest move. During another Ellen appearance, Swift was asked about her most "rebellious" moment and said (via Teen Vogue), "Probably when I put Joe Jonas on blast on your show. That was too much. I was 18. We laugh about it now, but that was mouthy." Thankfully, things seem all good now.
Joe Jonas may have put Taylor Swift through 'hell,' but they both found their own 'heaven'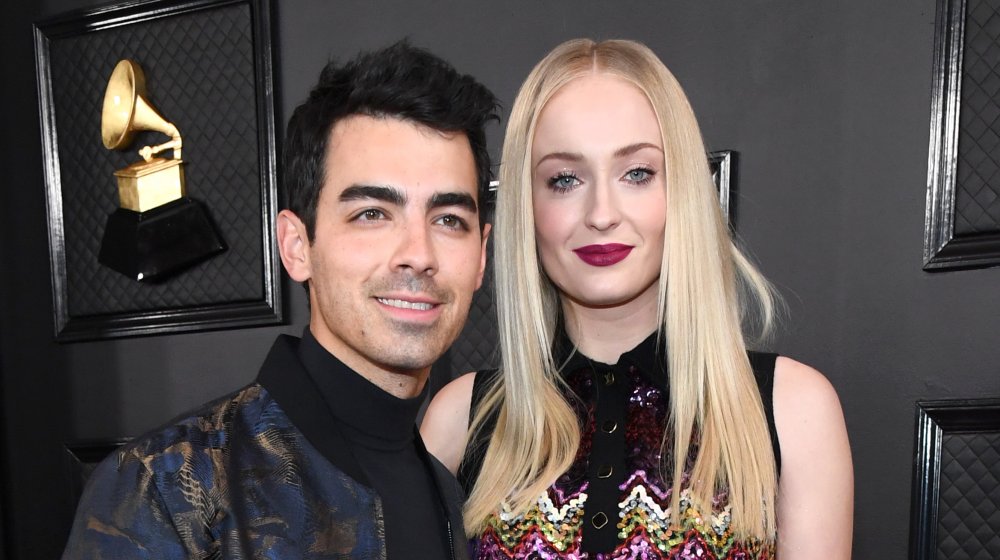 Kevin Mazur/Getty Images
As Taylor Swift made clear herself, the headline-grabbing 27-second phone call is old news. Now, these famous exes laugh it off. In fact, a lyric in "Invisible String" implies they may be on better terms than ever! The line, "Now I send their babies presents," is being interpreted by fans on Twitter and Reddit as a nod to the rumors that Joe Jonas and Sophie Turner are expecting their first child together. While the A-list couple has yet to confirm the baby speculation, it would definitely be the sign of turning over a new leaf if Swift sent a gift to these potential parents-to-be.
Rumors aside, at the end of the day, the most important takeaway from Swift's "Invisible String" may very well be this specific lyric: "Hell was the journey but it brought me heaven." Swift and Jonas' relationship may have been bumpy, but it brought both of them a slice of "heaven" a.k.a. their love-filled current relationships with other people. She definitely seems to be referring to a different Joe — ahem, Mr. Alwyn — as her happy ending.