The Politician Everyone Was Surprised To See At The 2020 BET Hip Hop Awards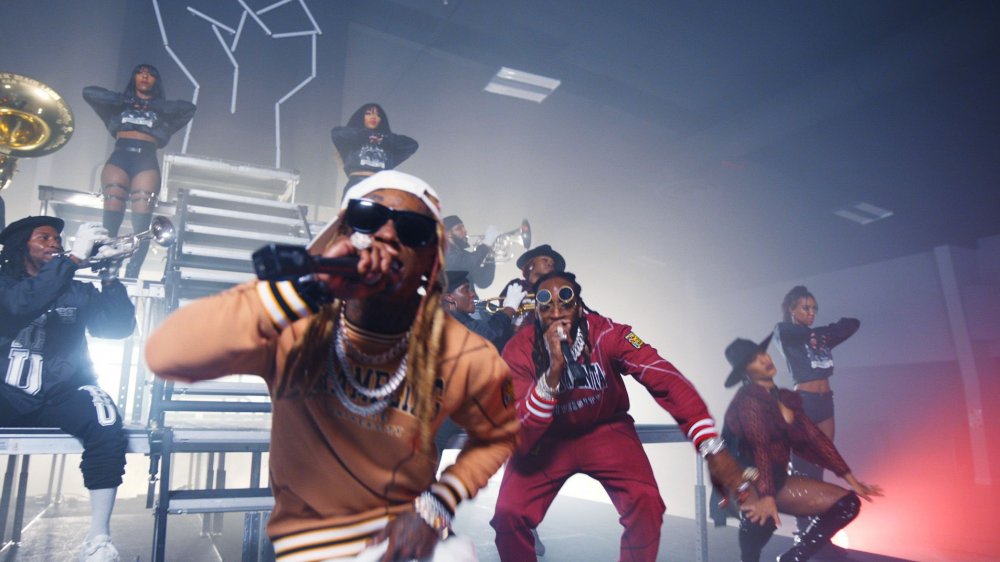 2020hha/Getty Images
The night of the 2020 BET Hip Hop Awards was filled with performances, major award wins for female rappers, a tribute to the late rapper Pop Smoke, and even a surprise appearance by a politician.
The big winner of the night was Megan Thee Stallion who took home the awards for hustler of the year, hip hop artist of the year, and best collaboration for her first No. 1 hit "Savage (Remix)" that featured Beyoncé earlier in 2020. Two highly anticipated awards, song of the year and album of the year, went to Roddy Ricch for "The Box" and Please Excuse Me For Being Antisocial, respectively. Meanwhile, the 2020 quarantine DJ who has been keeping us all entertained at home, D-Nice, won DJ of the year, and the award for best new hip hop artist went to Pop Smoke, who was tragically killed in February 2020. The late rapper was given a small musical tribute by Migos member Quavo during the show.
Despite all the celebrations and performances by Big Sean, Jhene Aiko, City Girls, and more, the biggest surprise of the night was the appearance of one politician to encourage viewers to vote.
Kamala Harris spoke about the importance of HBCUs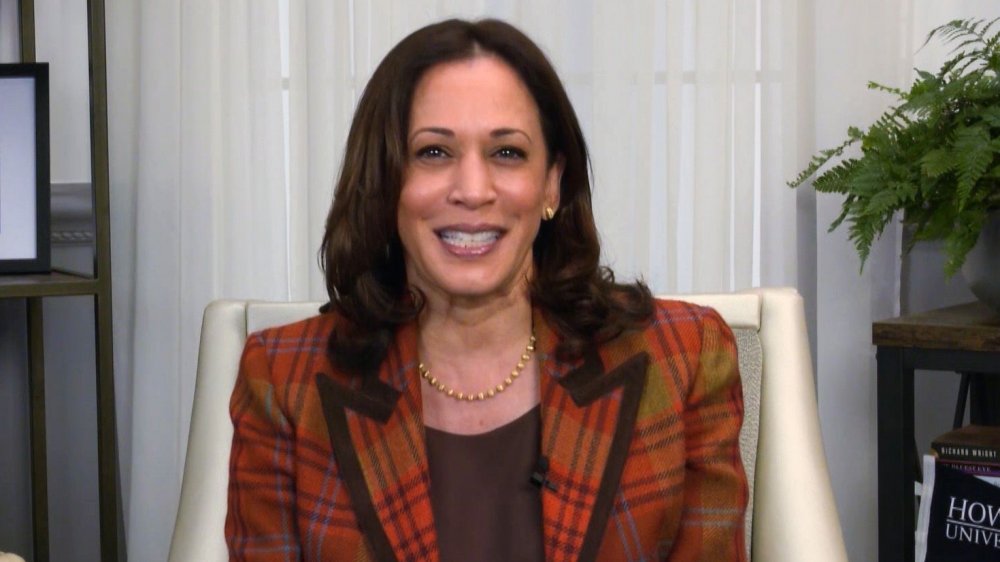 2020hha/Getty Images
Just one week from the 2020 presidential election, Democratic vice-presidential candidate Sen. Kamala Harris popped into the 2020 BET Hip Hop Awards to encourage viewers to vote and express her love for historically Black colleges and universities. The California senator, who is an HBCU alum herself, took to the mic to thank BET for uplifting HBCUs.
"I know there is nowhere like an HBCU campus to fully appreciate the power, the dignity and the diversity of the voices in our country," said the Howard University alum (via Entertainment Tonight). "It's where so many of us go to strengthen our voices, to pursue our dreams, and explore our roles in the fight for justice."
The senator continued, "As a country, we face an arm's challenges. And now more than ever, we need Black scientists and engineers and doctors and teachers and public servants to help us build the shared future that we all deserve."
Harris asked the BET audience to "lift up" their "voices for a better future" in supporting HBCUs. The political cameo was followed by a performance of "Money Maker" by 2 Chainz and Lil Wayne, a song dedicated to HBCUs.