Here's Why Angelina Jolie Doesn't Believe In Monogamy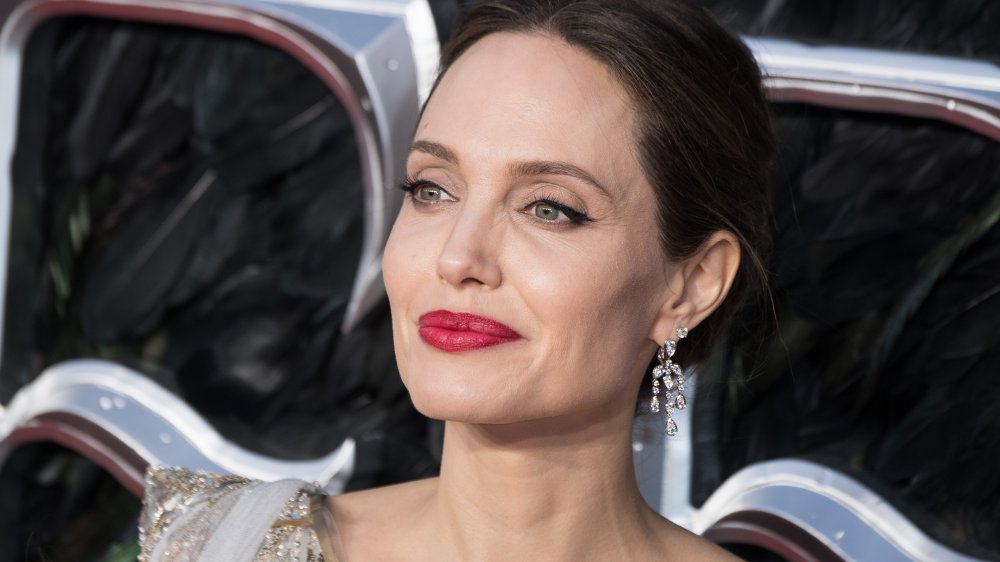 Jeff Spicer/Getty Images
Despite how seriously she takes her philanthropy work, actress Angelina Jolie's love life has filled headlines for almost three decades. As of October 2020, Jolie remains locked in a messy divorce battle with Brad Pitt over the custody of their six children. There have been mixed reports about what exactly caused their split, but some claim Jolie filed for divorce after hiring a private investigator and learning of Pitt's alleged adulterous behavior while filming his World War II flick Allied. 
Prior to her relationship with Pitt, Jolie entertained a number of romances, had two marriages, and shared her bisexuality, The Blast reported. One look back at the Tomb Raider star's love life and it's not too surprising to learn of her unique views on monogamy. Jolie's first high-profile relationship came in 1995 when she met her first husband Jonny Lee Miller on the set of their film Hackers. The two married in 1996 and were finalizing their divorce by 1999. 
Shortly after, Jolie embarked on an on-again-off-again relationship with model Jenny Shimizu before meeting her second husband Billy Bob Thornton on the set of the 1999 film Pushing Tin, per The Blast. The two had one of the most talked about relationships at the time of their May 2000 wedding in Las Vegas. The couple was known for packing on the PDA on the red carpet and wearing vials of each other's blood. 
Angelina Jolie doesn't think fidelity is 'essential'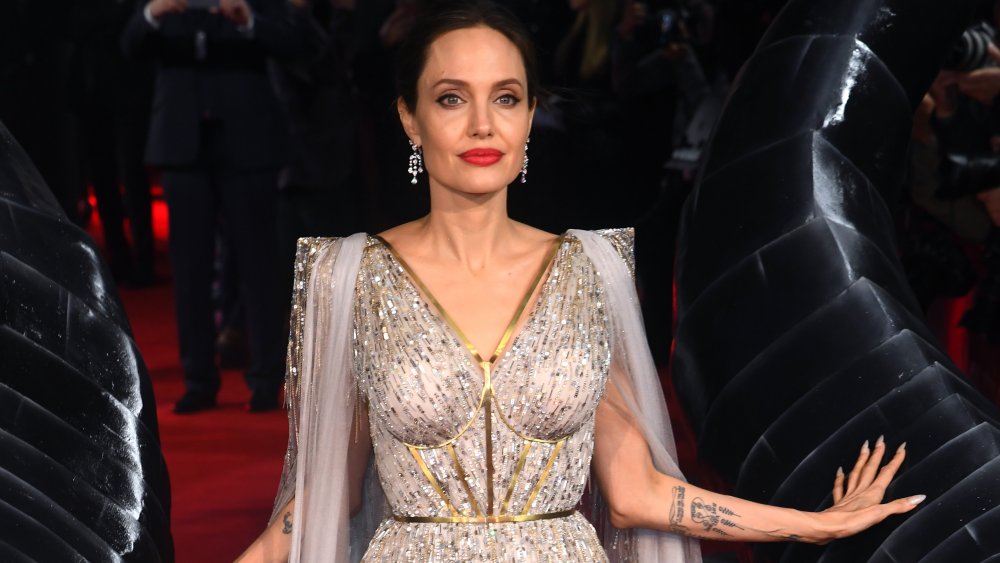 Dave J Hogan/Getty Images
Angelina Jolie and Billy Bob Thornton divorced by May 2003 after three years of marriage. By 2004, Jolie was at the center of cheating rumors after meeting Brad Pitt on the set of Mr. & Mrs. Smith in 2004. Pitt was still married to Jennifer Aniston at the time the two are rumored to have started dating. After finalizing his divorce in 2005, Jolie and Pitt embarked on a high-profile Hollywood romance and finally married in 2014 after expanding their family with six children. But, marriage didn't prove to suit the couple as they divorced two years later in 2016. Following three years of a messy legal battle, the couple finalized their divorce in August 2019. 
Considering her history of unique romances, flings, and marriages, it's not a complete shocker to learn that Jolie is one Hollywood star who doesn't believe in monogamy. "I doubt that fidelity is absolutely essential for a relationship," Jolie told Germany's Das Neue Blatt magazine in December 2009 (via ABC News). "It's worse to leave your partner and talk badly about him afterwards." When she said this, she likely had no idea she would be finalizing her divorce with Pitt 10 years later. Still, at the time, she told the publication, "Neither Brad nor I have ever claimed that living together means to be chained together," before adding, "We make sure that we never restrict each other."
Now, about that private investigator she allegedly hired...