The Truth About Teyana Taylor And Kanye West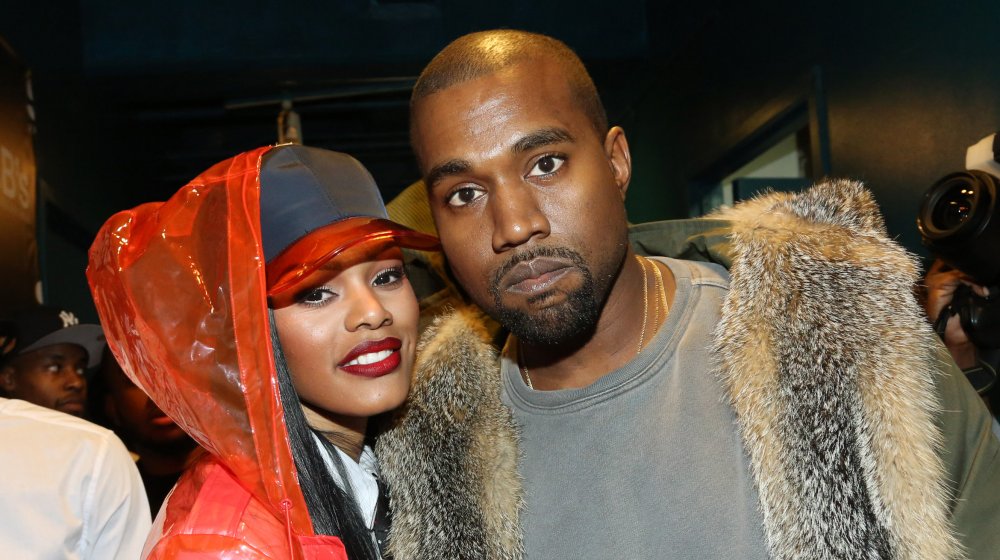 Johnny Nunez/Getty Images
The 2020 BET Hip Hop Awards, which aired on Oct. 27, 2020, were a big night for many major artists. The awards ceremony honored some major artists, including Megan Thee Stallion, according to CNN, and shocked audiences with a surprise appearance from none other than Sen. Kamala Harris, who encouraged audiences to vote. (Fun fact: Megan Thee Stallion won hip hop artist of the year.)
As the BET website notes, the night celebrated women in the industry, giving "femcees" their due honor and attention. As such, one female artist gained considerable attention at the award ceremony and totally deserved it. Teyana Taylor won video director of the year, using her stage name "Spike Tee."
While the award is a big honor and put the star in the spotlight in a major way, Taylor has been making headlines for years. She's married to NBA player Iman Shumpert and together they share two children, according to New York Daily News. 
Taylor first gained publicity in 2007, when she appeared on My Super Sweet Sixteen, according to MTV. Since then, Taylor has had a fascinating journey to stardom. She was a background dancer in Jay Z's music video for "Blue Magic" in 2007, according to W Magazine, and in 2008, she released her first single called "Google Me." Taylor was initially signed to Pharrell Williams' label, Star Trak, according to Complex, but things changed when she met Kanye West.
Teyana Taylor and Kanye West connected over fashion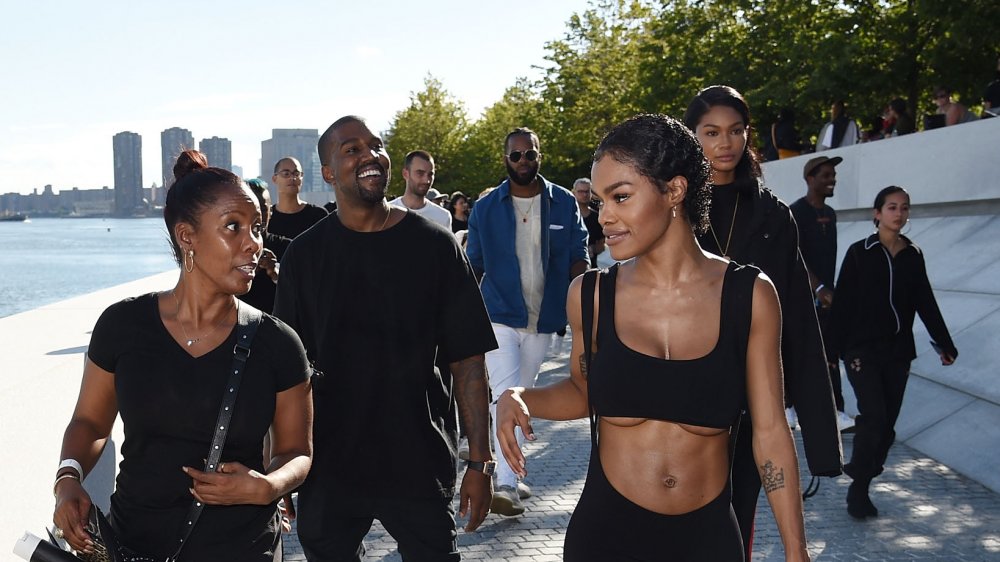 Dimitrios Kambouris/Getty Images
Teyana Taylor told Complex that she first met Kanye West on his Glow in the Dark tour and they bonded because West loved her sense of fashion. "[W]e'd talk about different clothes and designing different things. We'd email each other different garments that we liked. That's how we became friends and super close," Taylor said of West.
While West was working on his album, My Beautiful Dark Twisted Fantasy, he invited Taylor to the studio to get her advice on some outfits. While there, Taylor started humming to the songs, and West asked her to do background vocals on the song "Hell of a Life," according to Complex. She laughed as she told the outlet her humming was actually a strategy to get on the album. 
Taylor then left Pharrell Williams' label and joined West's G.O.O.D. Music through Def Jam, per Complex. Taylor told the outlet: "Kanye always felt like I was the female version of him."
Well, the collabs didn't stop, as Taylor danced in West's 2016 music video for "Fade." It's almost impossible to tell what's better: the song or her performance.
The fashion bond between them deepened when Taylor walked in West's Yeezy show at New York Fashion Week in 2016, according to Vogue. It's clear the two make beautiful things happen, from the studio to the runway.