Brad Pitt's New Relationship Might Already Be Done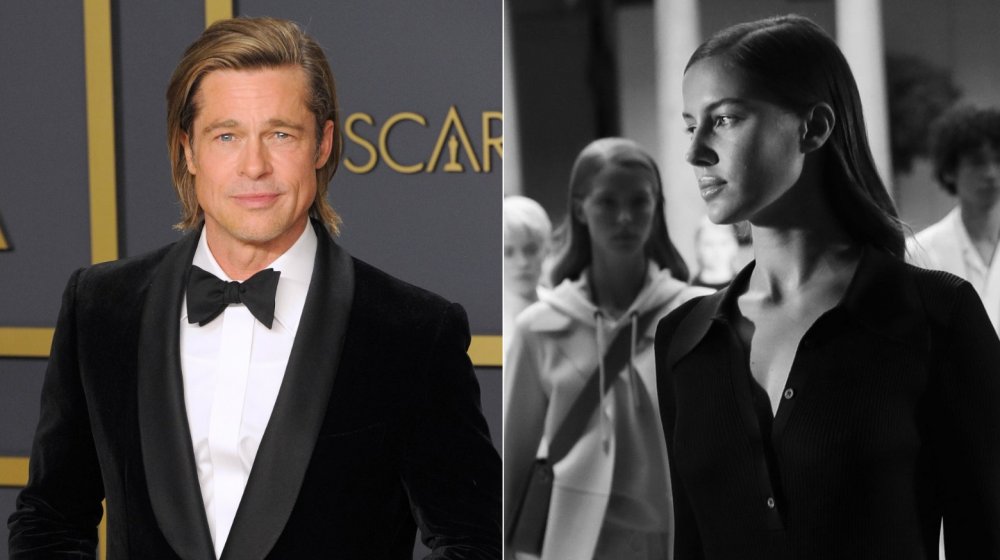 Albert L. Ortega, Vittorio Zunino Celotto/Getty Images
Ever since Brad Pitt and Angelina Jolie split up in 2016, Pitt has been keeping his love life under wraps. Earlier this year, there were rumors of Pitt dating Search Party actress Alia Shawkat, but that proved to be false. After photos of Pitt and his ex-wife, Jennifer Aniston, hugging backstage at the 2020 SAG Awards made their way to social media, rumors surfaced that those two had rekindled a romance. It turns out all of that talk was just gossip too.
With all of those dating rumors debunked, there was one romance that was real. On Aug. 26, 2020, the world got its first glimpse of photos of Pitt and his assumed-to-be-new girlfriend. Entertainment Tonight published pics showing 56-year-old Pitt and 27-year-old German model Nicole Poturalski boarding a private jet at a small airport near Paris. Us Weekly confirmed the two were dating. 
While many thought this was a new romance for Pitt, Elle reported that he and Poturalski were first spotted together back in November 2019. They were snapped sitting next to one another in a VIP box at Kanye West's Hollywood Bowl performance. In February 2020, on Instagram, Poturalski mentioned that she had spent time with her "love" and "better half." That post may have been in reference to Pitt, but it also could have been about her 68-year-old husband, Roland Mary. Yes, Nicole Poturalski is married, which could help explain why her relationship with Pitt may be over. Keep reading for more details.
Did Nicole Poturalski's husband complicate her relationship with Brad Pitt?
Brad Pitt's girlfriend, Nicole Poturalski, and her husband, restauranteur Roland Mary, are said to be in an open marriage. Mary is very aware of his wife and Pitt's relationship, as they've known each other for years. Pitt actually met Poturalski in Mary's Berlin restaurant, Borchardt, reports the Daily Mail.
According to People, Pitt and Poturalski became involved in August of 2019, when they met at a party following the Berlin premiere of Pitt's movie Once Upon a Time... in Hollywood. "Brad thinks Nicole is beautiful and kind," a source told Us Weekly in September 2019. "He has absolutely no plans nor any desire to ever get married again. Brad doesn't want a girlfriend that he's with every day." 
It looks as if Pitt got his wish because Page Six reported that he and Poturalski broke up "a while back." This news follows photos published by the Daily Mail showing Poturalski with her husband on Oct. 23, 2020. Poturalski and Mary, who share a 7-year-old son, were seen at Borchardt. Neither Pitt nor Poturalski have publicly commented on their relationship, so we don't know what caused their supposed split. What we do know is that Brad Pitt is single and may be ready to mingle.