The Truth About Sean Connery's Ex-Wife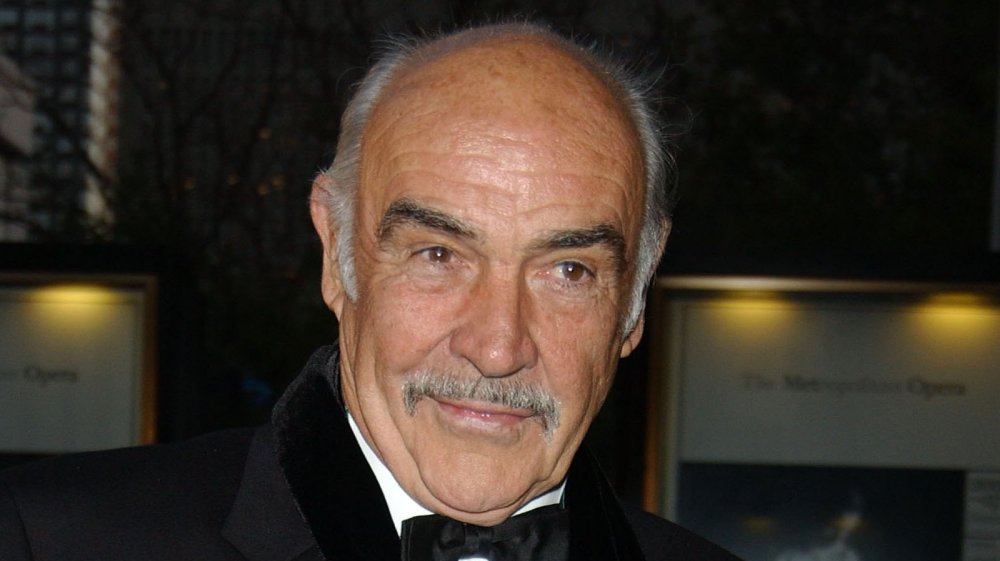 Arnaldo Magnani/Getty Images
Sean Connery passed away at age 90 on Oct. 31, 2020. According to his son Jason, Connery died peacefully in his sleep in the Bahamas after being "unwell for some time," per BBC. Thankfully, he "had many of his family who could be in the Bahamas around him" at the time of his passing. In addition to Jason, the Scottish actor is survived by his wife, Micheline Roquebrune, and his brother Neil. 
"We are all working at understanding this huge event as it only happened so recently," Jason said. "A sad day for all who knew and loved my dad and a sad loss for all people around the world who enjoyed the wonderful gift he had as an actor."
Connery and Roquebrune were married for more than 40 years, with Connery once calling her the "love of my life." But before Roquebrune, Connery was actually married once before. Here's the truth about Sean Connery's first wife, Diane Cilento. 
Diane Cilento accused Sean Connery of violence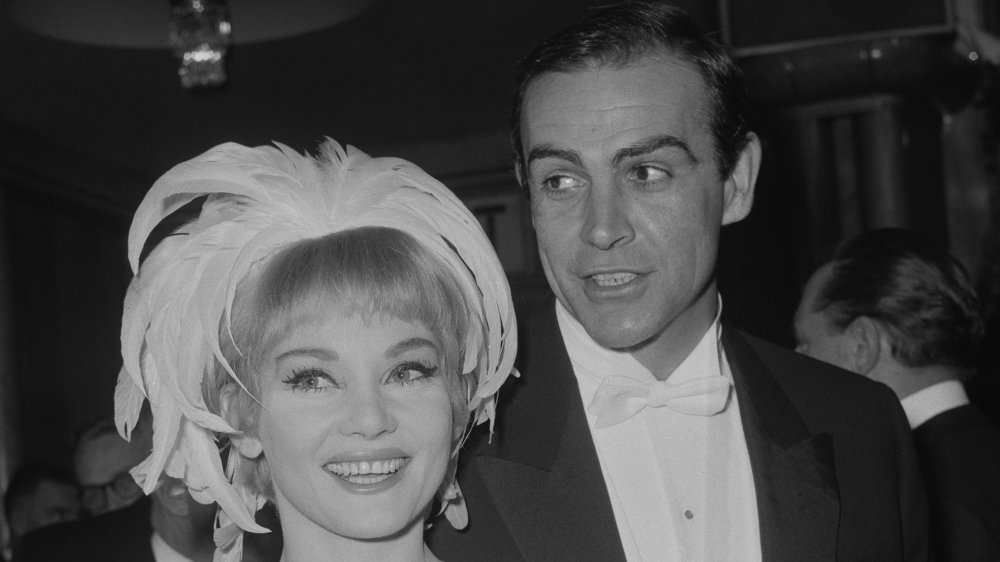 Dennis Oulds/Getty Images
When Sean Connery and Micheline Roquebrune first met in 1970, they were both married to other people, per The New York Times. Connery was married to his first wife, Diane Cilento, though they were separated at the time, per Newsweek.
Like Connery, Cilento was an accomplished actress; her resume included work with legends like Charlton Heston and Paul Newman (via IMDb). Born in Australia in 1932, she met Connery on the set of Anna Christie in 1957, a TV film in which they played lovers, and they married in 1962. Although their marriage didn't last for the long haul, Cilento played a major role in Connery's life — she was the mother of his only child, Jason, who she gave birth to six weeks after the wedding, per the Times. In addition to acting, Cilento founded an open-air theater in Australia and wrote an autobiography.
Unfortunately, Connery and Cilento's marriage ended amid allegations that Connery had been violent toward his ex-wife, per his BBC obituary. Cilento went into detail about the physical and mental abuse in her book, and though Connery denied the allegations, he did say in interviews that he thought hitting women was "no big deal" and not "particularly wrong." There were also rumors that Connery was unfaithful — and similar rumors would go on to jeopardize his second marriage as well.
Connery and Cilento ultimately divorced in 1973, and she went on to marry the playwright Anthony Shaffer. She passed away from cancer in 2011 at age 78.