The Untold Truth Of Sean Connery's Wife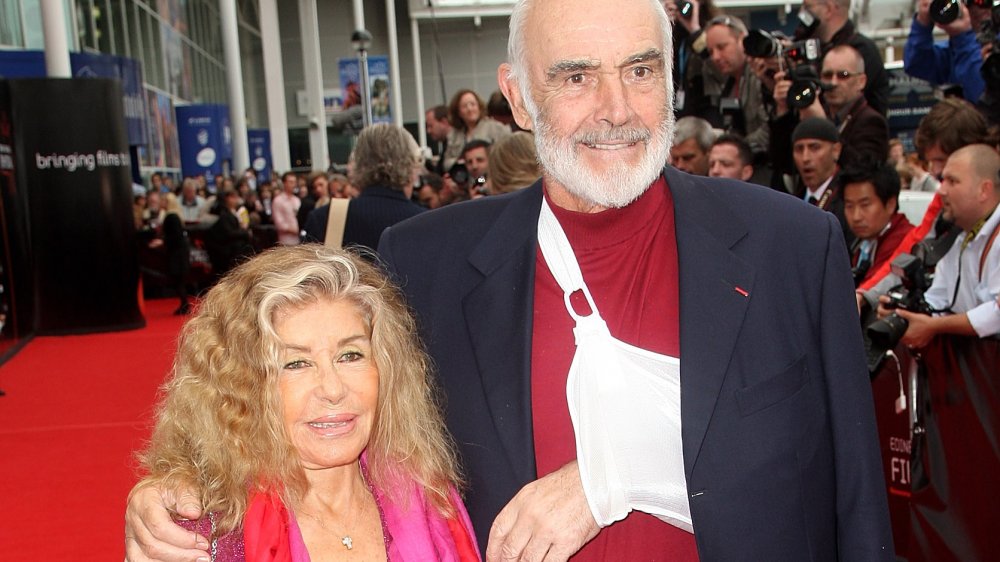 Dave Hogan/Getty Images
The world is still processing the news of Sean Connery's death on Oct. 31, 2020. The BBC reported that the actor died peacefully in his sleep at his home in the Bahamas after a period of illness. Best known for playing the original James Bond, Connery left behind a diverse filmography. He is survived by his brother Neil, his son Jason, and his wife, Micheline Roquebrune.
According to The Sun, Connery and Roquebrune met in 1970 at a golf tournament and were married five years later, in Connery's second marriage and Roquebrune's third. The fairly long courtship was the result of geographic difficulties; Connery remained largely in Britain, while Roquebrune continued raising children in Morocco. In a 2011 profile in The Sun, Roquebrune said they didn't even speak the same language at the time. Once they finally did marry, though, they stayed together for over 40 years, separating only at Connery's death.
Although Roquebrune is now Connery's widow, she's also a lot more than that. The Moroccan-born artist has led a varied and award-winning career, living all over the world and even lending a hand to some of Connery's films.
Micheline Roquebrune has worked in art, theater, and film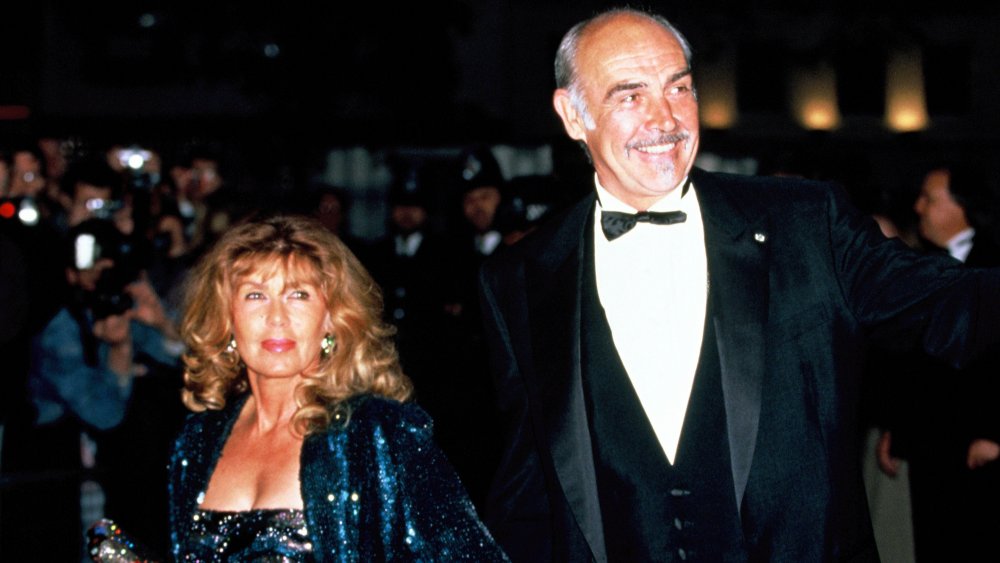 Georges De Keerle/Getty Images
After Micheline Roquebrune and Sean Connery married in 1975, she continued working as a painter. Connery described her style, via The Sun, as making use of "simplified forms, unexpected croppings and changes of scale." In her 2011 profile, it was revealed that she paints every day.
Roquebrune also lent a hand to Connery's 1983 film Never Say Never Again, Connery's final appearance as the character that made him famous. Roquebrune actually came up with the title of the film, poking fun at Connery's previous insistence that he would "never again" play the role. Though that was Roquebrune's only real film endeavor, she also experienced success in the theatre world. She and Connery won the Tony Award for Best Play in 1998 for producing Art.
The couple reportedly enjoyed golfing together long into their old age, continuing the activity that brought them together all those years ago. They lived together in the Bahamas since at least 2011, where they remained until Connery's death.