Sean Connery's Alarming Comments About Women Are Resurfacing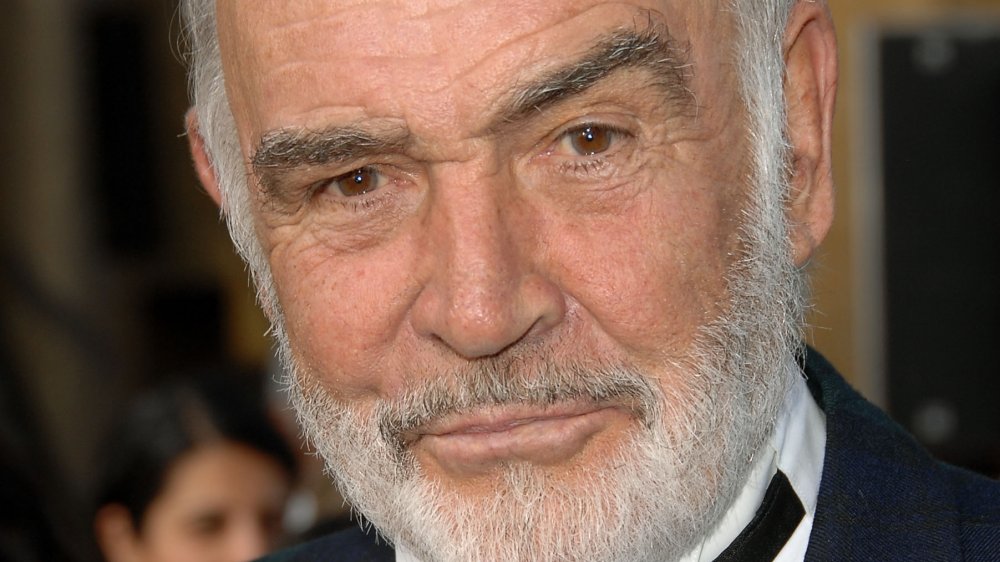 Stephen Shugerman/Getty Images
Sean Connery passed away in his home in the Bahamas on October 31, 2020, according to The New York Times, at the age of 90. Connery is grieved by his wife, Micheline Roquebrune, to whom he was married for 45 years, and his two sons, Jason and Stephane. Connery shared Jason with his first wife, Diane Cilento, according to People.
While there's so much to celebrate about the actor who personified James Bond and so many other characters, some comments about women that Connery made throughout his life are gaining headlines.
It all started in an interview Connery did with Playboy in November 1965, per People. Connery said: "I don't think there is anything particularly wrong about hitting a woman, although I don't recommend doing it in the same way that you'd hit a man." The actor said that an "openhanded slap" was "justified," especially "if all other alternatives fail and there has been plenty of warning." But Connery added more. "If a woman is a b*tch, or hysterical, or bloody-minded continually, then I'd do it," Connery said.
This wasn't the only time Connery spoke about this subject throughout his life. Keep reading.
Sean Connery's Playboy comments gain momentum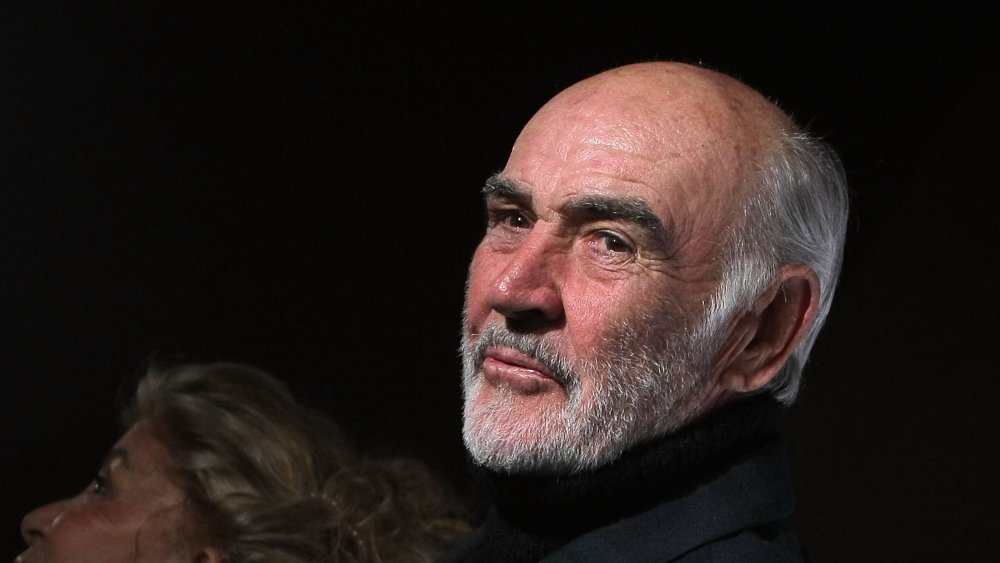 Michael Loccisano/Getty Images
Sean Connery's troubling comments about slapping women are coming to light again and have resurfaced throughout his lifetime. In 1987, Connery spoke with Barbara Walters about the comments he made in Playboy years earlier.
"I haven't changed my opinion... If you have tried everything else — and women are pretty good at this — they can't leave it alone," Connery said. "They want to have the last word and you give them the last word, but they're not happy with the last word. They want to say it again, and get into a really provocative situation, then I think it's absolutely right," he told Walters (via People.)
Then, in 1993, Connery spoke about this with Vanity Fair. "But I was really saying that to slap a woman was not the crudest thing you can do to her," Connery said. "...[I]t's much more cruel to psychologically damage somebody... to put them in such distress that they really come to hate themselves. Sometimes there are women who take it to the wire. That's what they're looking for, the ultimate confrontation — they want a smack."
But later, in 2006, Connery tried to explain himself to another outlet. Here's what he had to say.
Sean Connery later said all abuse is unjustified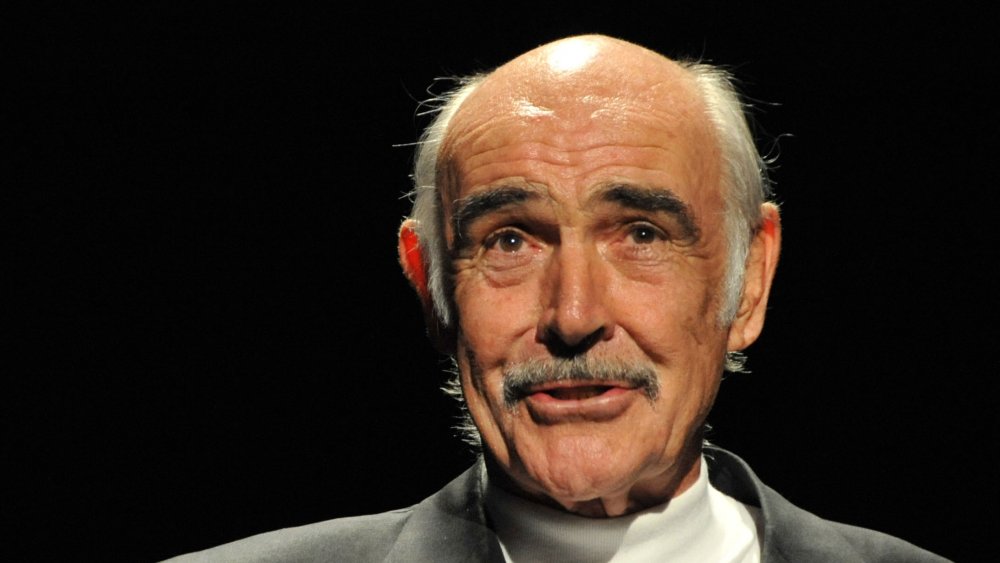 Frazer Harrison/Getty Images
Sean Connery claimed that his previous comments about slapping women were taken out of context, according to People, when he addressed the issue again. In 2006, the actor told The Times of London: "My view is I don't believe that any level of abuse against women is ever justified under any circumstances. Full stop."
Connery's first wife, Diane Cilento, had been married to the actor from 1962 to 1973, according to People, and published an autobiography, My Nine Lives, in 2006, in which she alleged that Connery both physically and mentally abused her during their relationship.
Connery's comments are, unsurprisingly, unpopular with audiences. Scottish singer Lewis Capaldi spoke with the French TV station France24 in March 2020, when Connery was still alive, and said he was unimpressed with his fellow Scotsman. "There's a video of him talking about hitting women, and he says 'sometimes they deserve a slap', and you're like Sean, no," Capaldi said (via the Daily Record).
If you or someone you know is dealing with domestic abuse, you can call the National Domestic Violence Hotline at 1−800−799−7233 or TTY 1−800−787−3224. You can also find more information, resources, and support at www.thehotline.org.