The Untold Truth Of Sean Connery's Son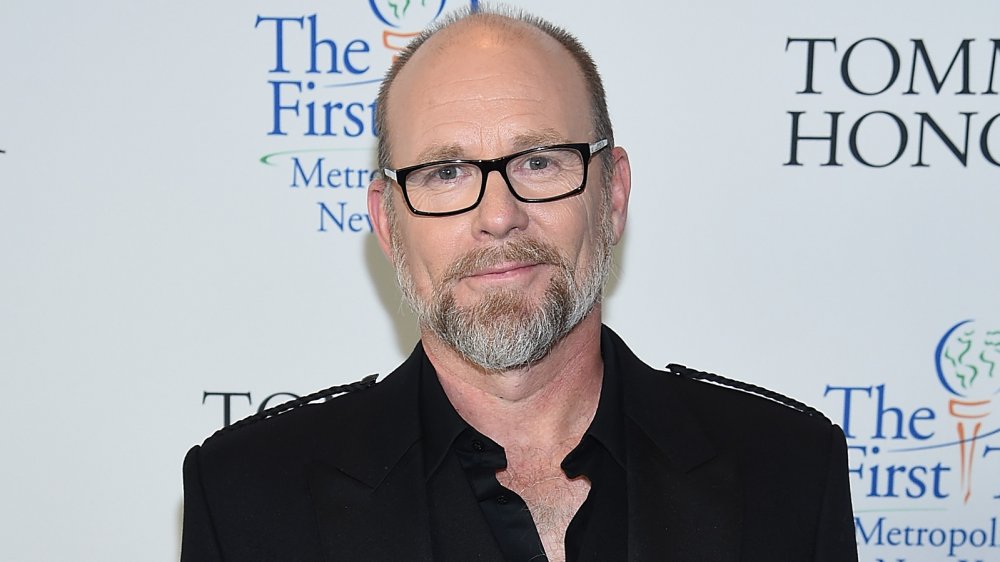 Dimitrios Kambouris/Getty Images
As news of Sir Sean Connery's death broke, the Scottish actor's son Jason confirmed the buzz when he told BBC News his father had been "unwell for some time." Jason added that the elder Connery "had many of his family who could be in the Bahamas around him" when he passed overnight in Nassau. "We are all working at understanding this huge event as it only happened so recently..." Jason explained. "A sad day for all who knew and loved my dad and a sad loss for all people around the world who enjoyed the wonderful gift he had as an actor."
Yet, while fans are clearly familiar with his famous father's lauded turn as James Bond and subsequent film career, few know much about Jason himself. Born at the height of his father's Dr. No fame, the now 57-year-old son of Connery and his first wife Diane Cilento was the James Bond actor's only child. Much like his parents, who were both actors, Jason entered show business, becoming an actor and director.
In an interview with Horror Channel from 2010, Jason revealed that both his parents offered wisdom as he explored the craft during his early years. "My Mother talked to me about dramatic pauses, when I was in 5th grade, unfortunately every time I paused for effect the guy prompting, shouted out my line, I got so angry I ran off stage and pushed him over, when I got back on stage I couldn't remember what my line was, and the guy was lying on the floor and couldn't help!" he explained, adding that his father told him he "would soon find out if I didn't want to do it" when he went to drama school.
Jason Connery battled rumors about his strained relationship with father Sean Connery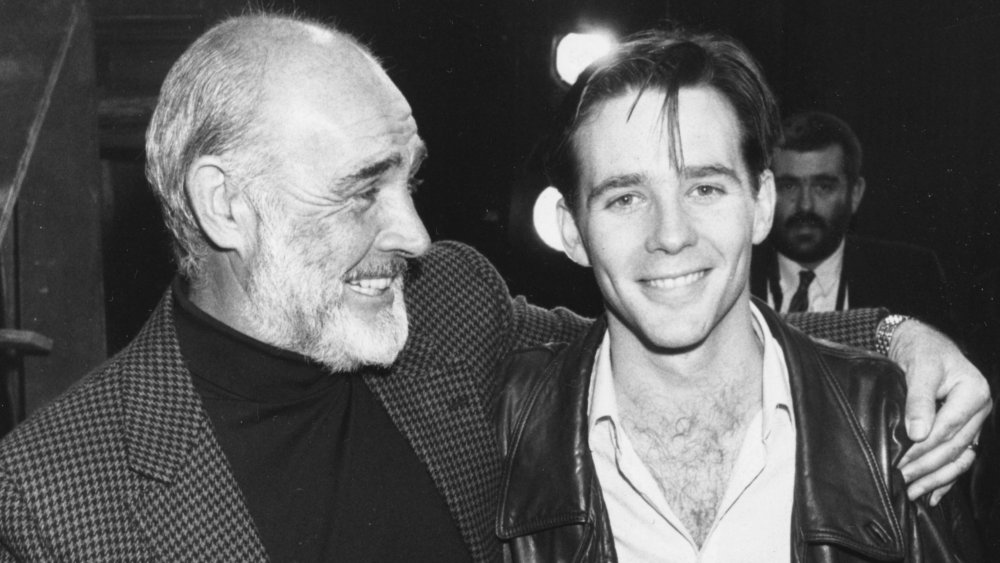 Dave Hogan/Getty Images
While there have been countless rumors over the years about his supposedly strained relationship with his father, Sir Sean Connery, son Jason told Telegraph (via the New York Daily News) that simply was not the case. "I am truly sick of reading about my father and our relationship and of his being portrayed as some sort of monster or tyrant who rules my life by 'cutting me off from his wealth,'" he told the outlet in 2008. "This all could not be farther from the truth."
Apparently, after Connery divorced first wife Diane Cilento, the Australian actress claimed he'd cut Jason out of his will. However, the Shanghai Noon actor set the record straight when he defended his father. "[My father has] earned this money through nothing but his own tireless hard work, and what he does with it and who he gives it to is completely up to him," he said. "He and I have never had a conversation where he said 'you will never receive a penny' or anything to that effect. That is simply a lie."
"I honor, respect and love my father and for good reason," Jason added. "And not only do I resent these lies ... but I refuse to allow them to be perpetuated any longer." And it appears the respect was mutual. While talking about his 2016 golf film, Tommy's Honour, Jason shared his dad's words of praise. "My father saw the film in the Bahamas," he told Behind the Lens, "and he said to me, 'From the moment that the film started, I felt like I was there,' which was a huge compliment for me." How sweet!