Inside Sean Connery's Life Before He Passed Away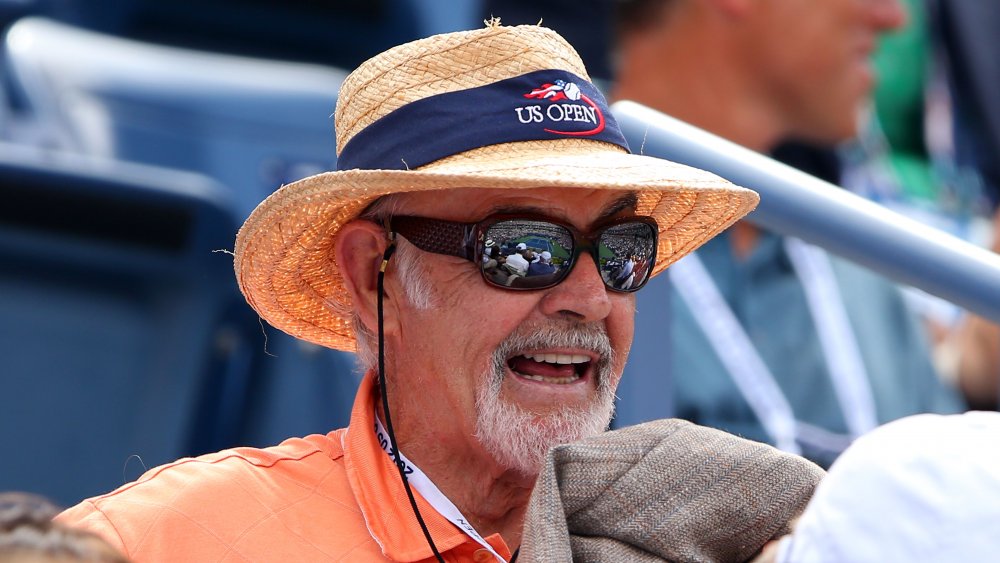 Cameron Spencer/Getty Images
Sean Connery's life before he passed away was interesting, just like the man himself. On Oct. 31, 2020, Sean Connery's death resulted in a wave of tributes for the Scottish actor. Connery's acting achievements brought him admiration from all over the world for his work as James Bond and his many roles. The legendary actor won an Oscar for his work in The Untouchables while in his fifties. He was voted "The Greatest Living Scot" and "Scotland's Greatest Living National Treasure," (via The Scotsman). Connery was named "Sexiest Man Alive" by People in 1989 when he was 59, and then declared the "Sexiest Man of the Century" by People in 1999 (via CBS News).
Sean Connery retired from acting in 2006 after receiving a lifetime achievement award. The actor announced he was leaving Hollywood at the 2006 American Film Institute (AFI) ceremony, saying, "I have retired for good." According to the BBC, the sexy Scottish actor was tempted to return to the big screen for Steven Spielberg's Indiana Jones and the Kingdom of the Crystal Skull. While Connery was interested in reprising his role as Henry Jones Sr. (father of Indiana Jones), he decided against it because "retirement is just too damned much fun."
Read on for more on Sean Connery's life before he passed away.
Sean Connery was a son of Scotland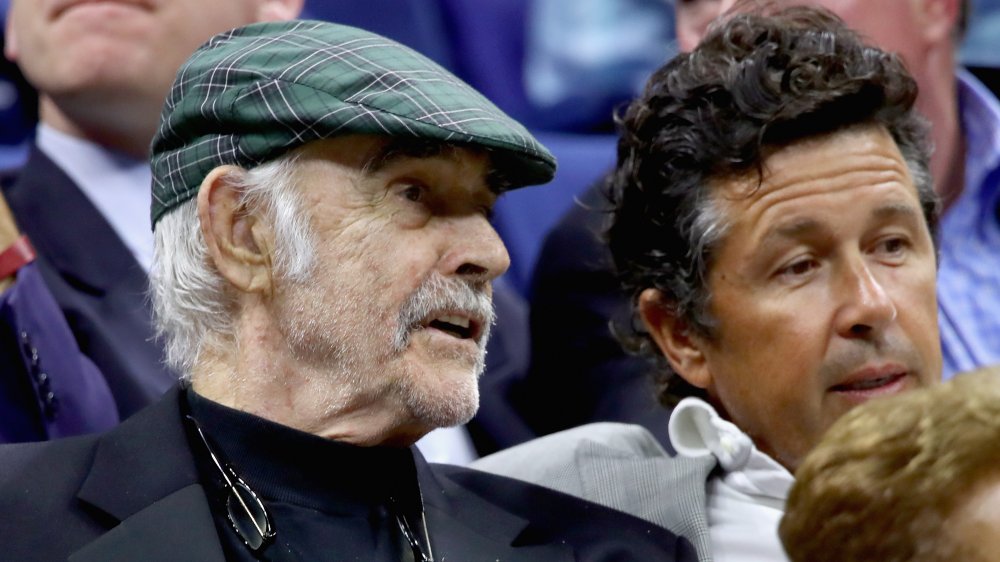 Clive Brunskill/Getty Images
After leaving Hollywood, Sean Connery lived a happy life. He was married to French artist Micheline Roquebrune for over 45 years. In 2011, Connery told The Sun, "Micheline is an amazing woman. She is the love of my life." Sean Connery's son, Jason, followed his father's footsteps into acting. Connery was an avid fan of tennis; his appearance at the 2017 U.S. Open inspired the tournament to play the iconic theme from James Bond in his honor (via US Weekly).
One of Sean Connery's greatest passions was his devotion to Scotland. From his "Scotland Forever" tattoo to his iconic accent, he was a true son of Scotland. According to Sky News, Connery was a "fervent supporter of independence for Scotland." Scotland's First Minister, Nicola Sturgeon, made a heartfelt statement on Twitter following Sean Connery's death: "Our nation today mourns one of her best loved sons. ... He was a global legend but, first and foremost, a patriotic and proud Scot — his towering presence at the opening of the Scottish Parliament in 1999 showed his love for the country of his birth."
Page Six noted Connery leveraged his fame to help push for the reestablishment of a Scottish parliament. According to Page Six, when the Scottish parliament "reconvened in 1999, 296 years after its last meeting, Connery was invited to address the first session, where he was greeted with a thunderous ovation."
In 2009, Connery received an honorary doctorate from Edinburgh Napier University in recognition of his career achievements (via Sky News).