Sean Connery's Tattoos Explained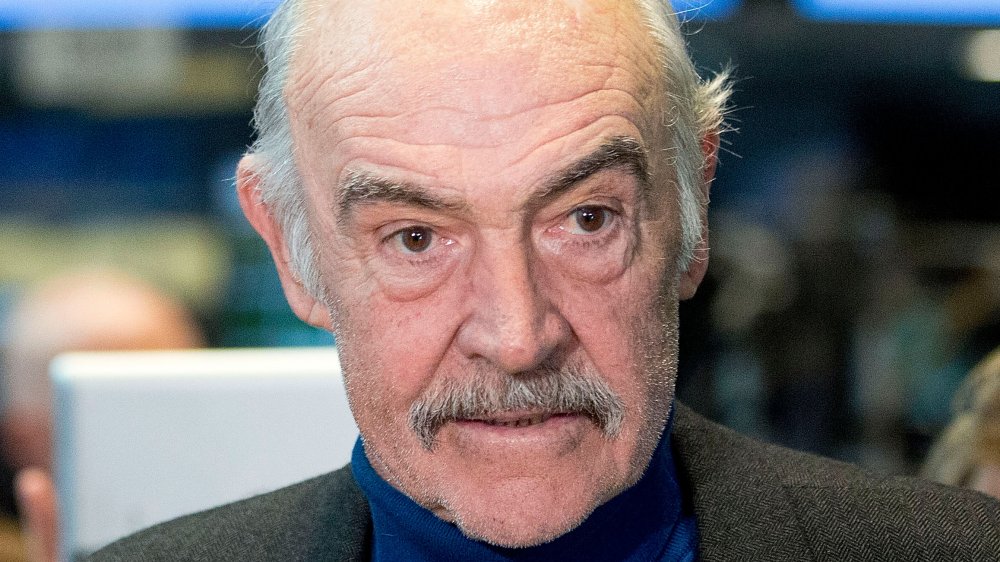 Ben Hider/Getty Images
Sir Sean Connery's last on-screen movie role was in 2003's The League of Extraordinary Gentlemen. While there were several reasons for Connery's retreat from Hollywood, one of the biggest was his passionate involvement in politics — more specifically, his work campaigning for Scotland's freedom and separation from the United Kingdom. While the James Bond star enjoyed his $350 million net worth in the Bahamas, he "remained a fervent supporter of independence for Scotland," as pointed out by Sky News, prior to his death on Oct. 31, 2020.
Connery's life before he passed away included numerous milestones in his native Scotland, like being given the honor of opening the Scottish Parliament in 1999 and receiving an honorary doctorate from Edinburgh Napier University a decade later. First Minister of Scotland Nicola Sturgeon was one of numerous public figures and celebrities who reacted to Connery's death by penning a public tribute. Highlighting much more than his Oscar-winning acting, she tweeted that Connery "was a global legend but, first and foremost, a patriotic and proud Scot." Noting that his opening of Parliament "showed his love for the country of his birth," she added that "Sean was a lifelong advocate of an independent Scotland and those of us who share that belief owe him a great debt of gratitude." 
It's this deep-set devotion that inspired Sean Connery to get a little-known tattoo in tribute to his motherland.
Did Sean Connery really have tattoos?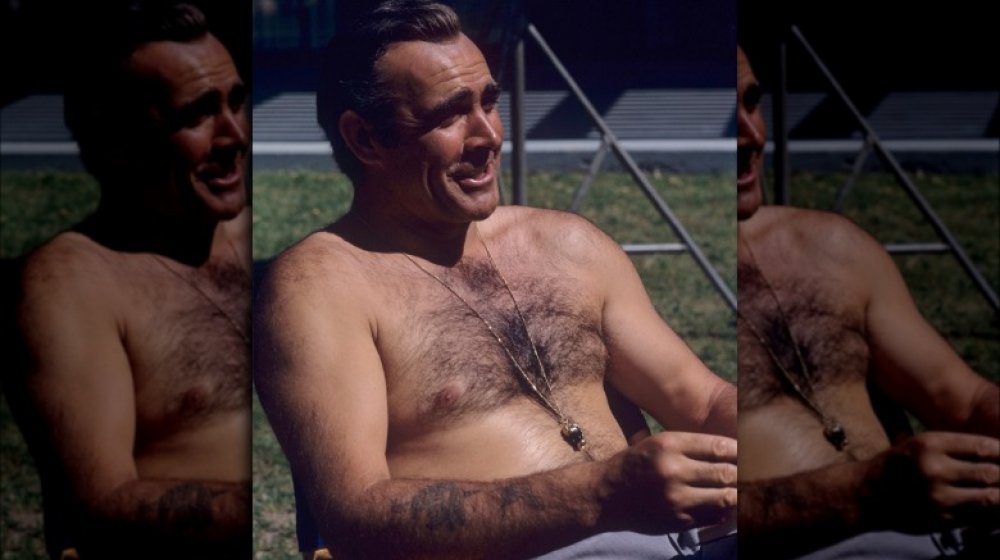 Anwar Hussein/Getty Images
Sean Connery may have been a household name, but the legendary actor still managed to keep a few mysteries up his sleeve. Among these are the fact that, at just 16, he enlisted in the Royal Navy (barely a year after the end of World War II) — and during his service, received not one but two tattoos.
According to The Scotsman, it was shortly after his military enrolment that Connery decided to permanently emblazon his skin with a reminder of his first love: Scotland. As Express reported, he chose to tattoo his right forearm with an image of a bleeding heart pierced by a knife, on top of which was written, "Scotland forever." 
It's unclear at what moment the actor decided to add to his secret "sleeve," but as BBC News notes, he was invalided out of the Navy just three years later due to stomach ulcers, and by that point, he was sporting two tattoos. The second (and final) inked addition was similar to the first in that it represented his devotion, except this time it was to "Mum & Dad." Aww. According to Express, the words appeared on a banner held in a bird's mouth.
What really inspired Sean Connery to get tattooed?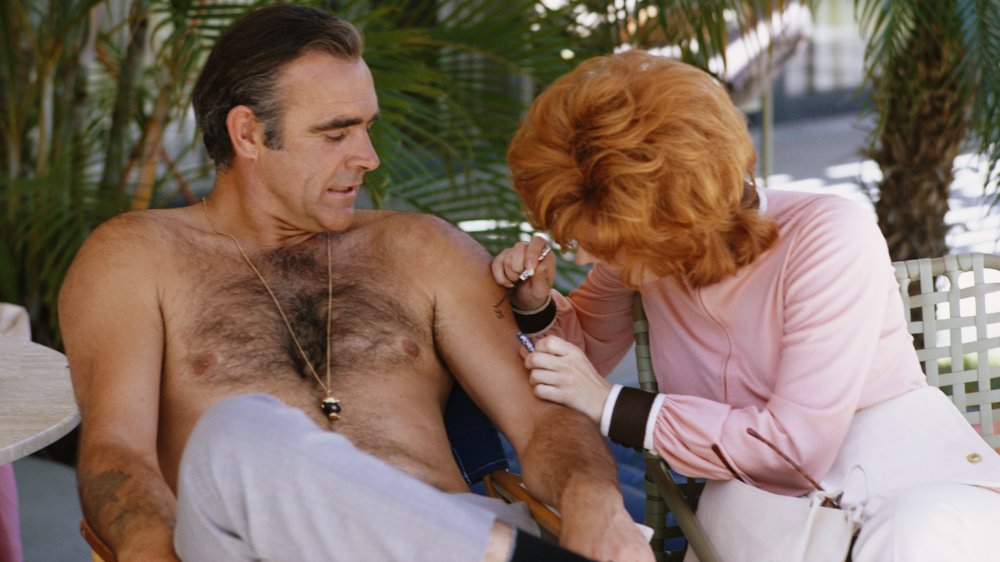 Anwar Hussein/Getty Images
The Dr. No star didn't talk much about his ink over the years, but Sean Connery was asked what inspired him to get tattooed during a 1990 TV interview – and he was happy to talk about the work. Saying that he was prompted to get his first design "when [he] went into the Navy, when [he] was 16," Connery used the opportunity to set some misconceptions straight. "It's funny," he went on to quip, "... I have absolutely no regrets whatsoever about having a tattoo and people invariably say, 'Well, it was probably because you were very drunk one night.' I was frequently drunk, but I didn't need to be drunk to have a tattoo put on."
According to biographer Michael Feeney Callan, who penned Sean Connery: The Untouchable Hero in 1993, the actor "awarded himself the basic naval honour" by getting tattooed at a "dockside dive," like many sailors at the time. Callan's interpretation of the designs was way less romanticized than the media's, however, as he wrote (via Express) that "both bellowed the mindless, conceited chauvinism of the young."