Alex Trebek's Secret Hobby That He Shared With His Daughter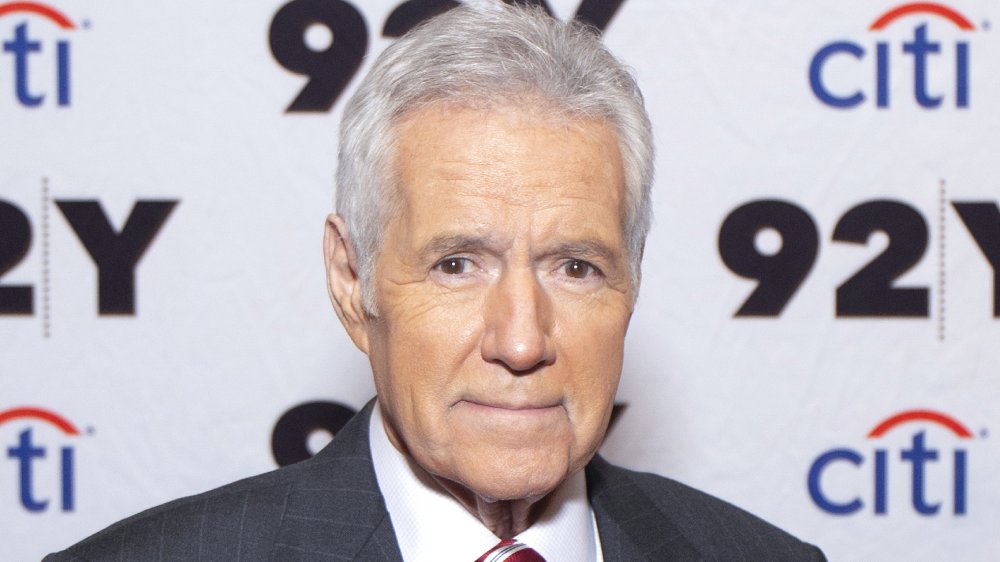 Santiago Felipe/Getty Images
Countless fans know Alex Trebek as the beloved host of Jeopardy! But when he's not hosting the trivia-based game show, Alex isn't researching obscure facts or beating his family at endless games of Trivial Pursuit. As his daughter Emily Trebek, explained to Jeopardy.com in 2017, Alex is handy with home renovations and his skills helped her in her career, too. Emily is a real estate agent based in Southern California, so her dad's knowledge about how to fix issues with various homes comes in handy when she's trying to sell houses.
"I have always been interested in homes. When I was little, I wanted to be an architect. After graduating, I decided to get into real estate. As I was getting ready to flip my first house, I told my dad that I wanted to do it with him. If Dad can fix something, he will not have anyone else do it," Emily told Jeopardy.com. "I remember back when I was learning to drive, and I would accidentally run over a sprinkler head or path lighting in the driveway, we all knew Dad would be out five seconds later fixing it. And I always watched him fix things, and wanted to learn."
Here's what else Emily Trebek had to say about her dad's surprising hobbies and the lessons he's taught her over the years.
Alex Trebek helped his daughter with home renovations for her real estate career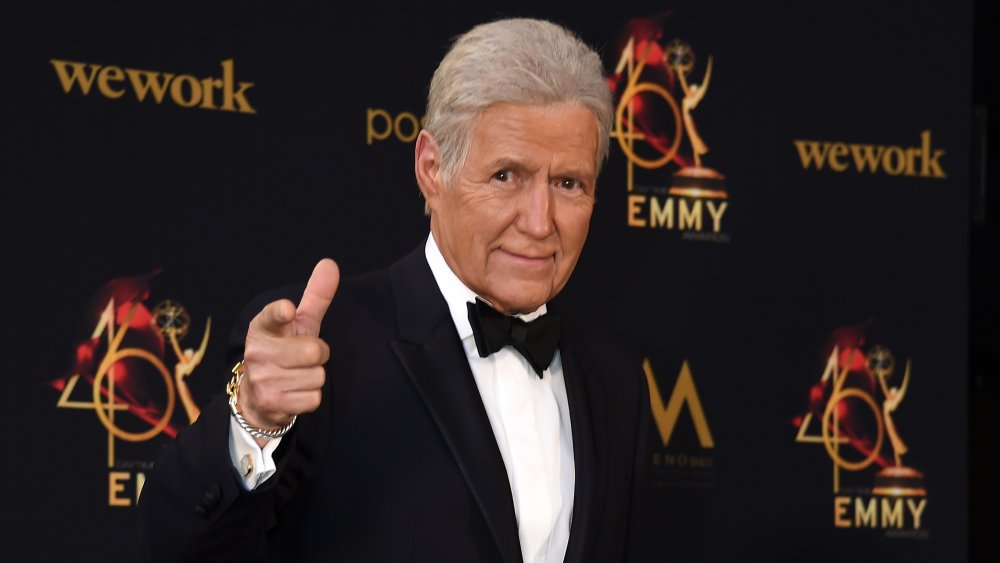 Gregg Deguire/Getty Images
Why have an outside contractor come in for a home inspection when your dad can tell you what needs to be fixed? Emily Trebek told Jeopardy.com that whenever she was getting ready to sell a house, her dad, Alex Trebek, would look at the property and tell her what needed to be fixed.
"During open houses, dad came to every serious showing. He would look in crawl spaces, in electricity panels, at water heaters. He was looking in all those places where a lot of hidden costs could be. So it was helpful for him to be there at every house," the Jeopardy! host's daughter said to the website. "He didn't even want to do the home inspection. He said, 'I could tell you right now what needs to be changed.' I still did the home inspection, but Dad was basically right on everything."
Emily also told the site that she has "so much more appreciation for him and his dedication to working" after seeing her dad helping with the home renovations. While Jeopardy! fans know Alex as a suit-wearing TV host, he loved getting down to business with repairman duties, too.
Fans might be surprised by Alex Trebek's interest in home repair, but there's a lot more to the game show host than what you see on TV. The fact that he's a devoted dad who's handy around the house will only make Jeopardy! fans love him even more.