The Truth About Jennifer Garner And Matthew McConaughey's Relationship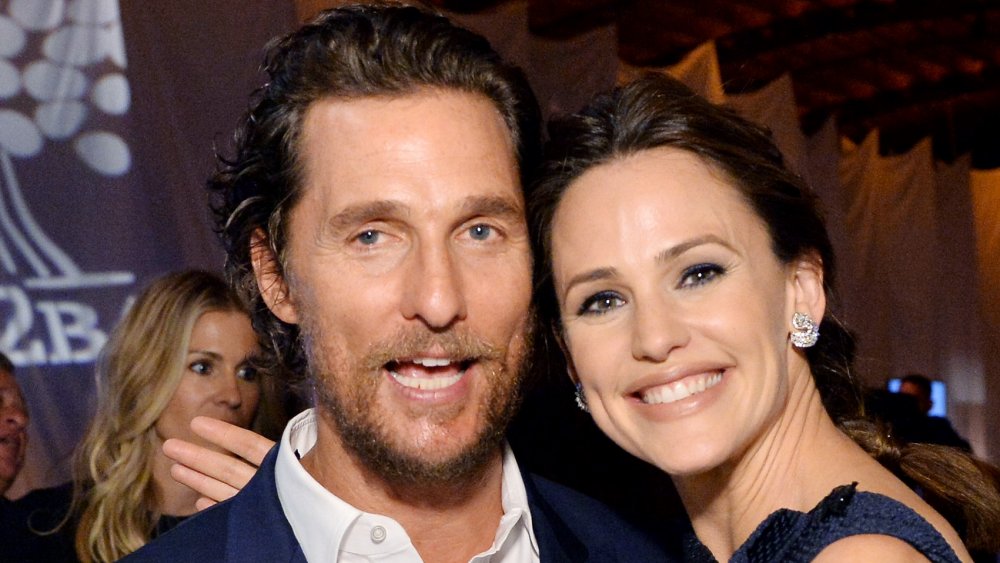 Stefanie Keenan/Getty Images
There doesn't seem to be two movie stars liked more than the charming Matthew McConaughey and America's sweetheart Jennifer Garner. The two also really like each other, enough to star in a film together not once, but twice! McConaughey and Garner first worked alongside one another in the 2009 romantic comedy Ghosts of Girlfriends Past. Then a few years later, in 2013, they filmed the drama Dallas Buyers Club, for which McConaughey won the Academy Award for best actor. 
It's no surprise that the two stayed close through the years and only have the nicest things to say about one another. In an Oct. 2020 interview for Tell Me More with Kelly Corrigan, Garner gushed, "How much do I love that guy? I know, a lot."
McConaughey, who has three kids with model Camila Alves, has managed to keep his co-stars, including Garner, close as just friends, even before he was married. He told The Howard Stern Show in an Oct. 2020 interview, "maybe we had certain crushes on each other at certain times, but we always just kinda kept it professional." 
The Interstellar star appears to be the ultimate Southern gentleman, which Garner can attest to after she says he helped her during a hard time.
Matthew McConaughey had Jennifer Garner's back on a movie set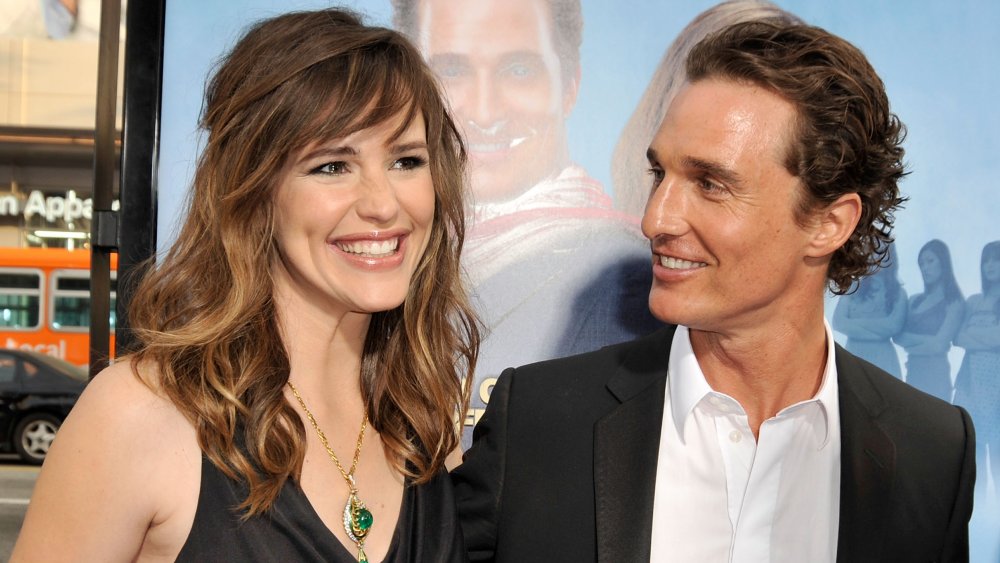 Kevin Winter/Getty Images
At one point during filming, Jennifer Garner wanted to quit the critically-acclaimed film Dallas Buyers Club, but co-star Matthew McConaughey stopped her.
The single mom of three explained her difficult situation during an interview on Tell Me More with Kelly Corrigan. Garner said she was breastfeeding her newborn son at the time, but the rigorous shooting schedule made it hard for her to take a break to pump. "I started crying and I was like, 'I have to quit. I have to go home and be with my kids. I just can't do this anymore," she recalled. It was then that McConaughey pulled her aside to ask her what was going on and asked the crew to take a break. "And from then on, whenever I needed to, I would give him a high sign and I would go take care of it. He said, 'You can do both. You've got it. You can do it,'" Garner added.
The True Detective star is feeling the love too, having sweet things to say about Garner, as well as his other female co-stars. He told People in a 2016 interview that he "could trust Jennifer with anything." He also said in that same interview that Sandra Bullock "could run her own country," Reese Witherspoon was "very ambitious," and Jennifer Lopez was what he deemed to be a "Quad threat."
It's safe to say that McConaughey is not only a great co-star, but a true friend, especially to Garner!