Inside Harrison Ford's Heartfelt Statement About Sean Connery's Death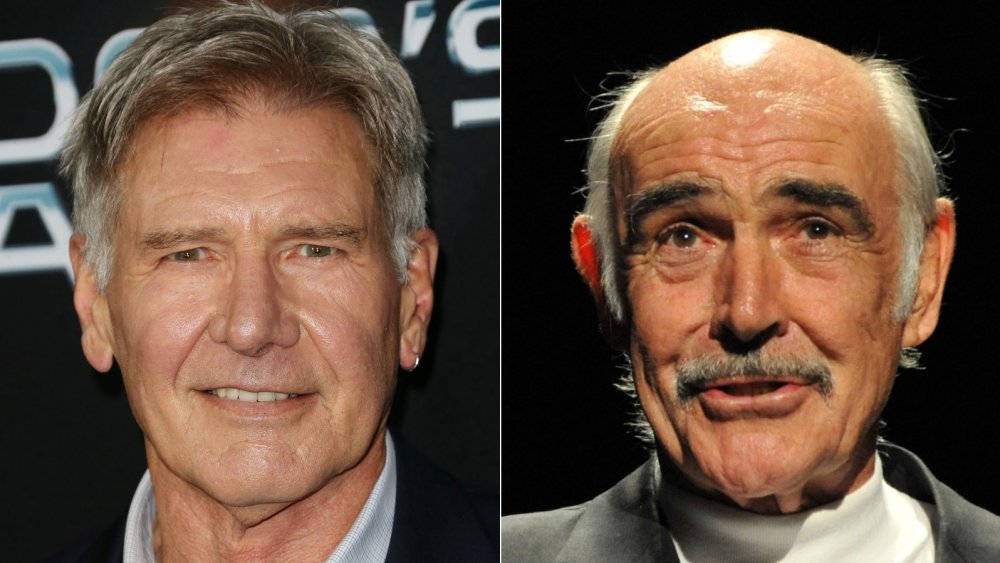 Frederick M. Brown, Frazer Harrison/Getty Images
After Sean Connery died at the age of 90 on October 31, 2020, Hollywood and the world at large responded with an outpouring of grief and remembrance. In a statement obtained by People, Nicolas Cage said Connery was his "friend and greatest teacher." The outlet also shared Robert De Niro's statement, in which he shared, "I expected — and hoped — he'd be with us much longer." 
Connery also inspired a litany of impersonators, with one of the most famous, Darrell Hammond of Saturday Night Live. Speaking to the late actor's broad appeal, Hammond told Rolling Stone his Connery impression was "easily the most popular thing I've ever done. In my whole life."
There was one celebrity's name that was notably missing from the initial wave of responses. Connery worked with Harrison Ford on Indiana Jones and the Last Crusade, which served as the beginning of a long friendship. The two continued to speak highly of each other for the rest of Connery's life, even playing tennis together for years after filming wrapped. While Ford took a few days to gather his thoughts on the actor's passing, he has finally broken his silence.
Harrison Ford remembers his onscreen father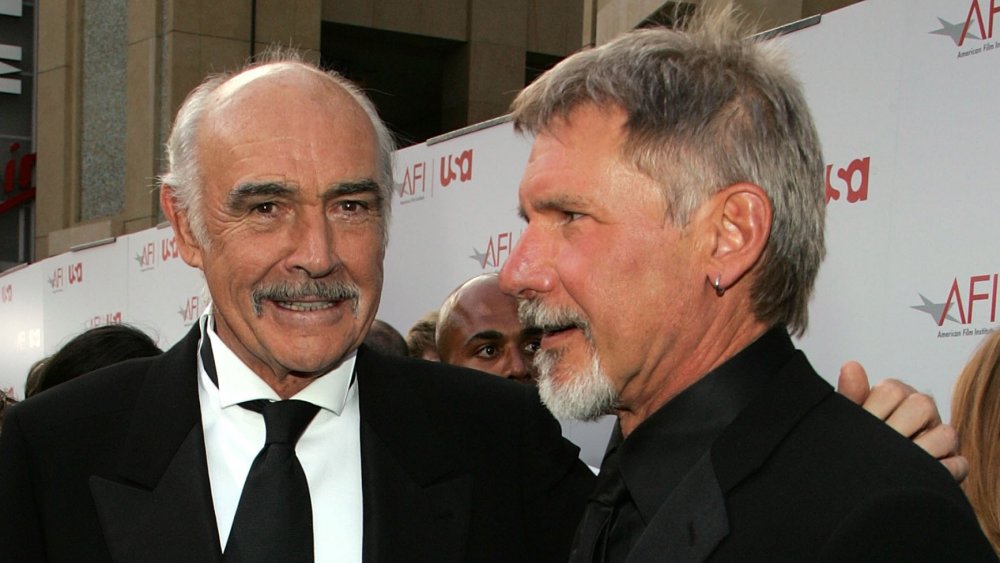 Mark Mainz/Getty Images
In a statement provided to Variety, Harrison Ford remembered the late Sean Connery. "He was my father...not in life...but in 'Indy 3," he began. Ford has never seemed like a particularly sentimental person, but his note regrading his The Last Crusade co-star is sure to pull at the heartstrings. 
Ford went on to recall their time on set together, writing, "You don't know pleasure until someone pays you to take Sean Connery for a ride in the side car of a Russian motorcycle bouncing along a bumpy, twisty mountain trail and getting to watch him squirm. God, we had fun." Ford closed his statement on his friend and father with, "If he's in heaven, I hope they have golf courses. Rest in peace, dear friend."
The statement is emblematic of their relationship, which was built on not just mutual respect but gentle ribbing. When acting opposite each other in the third movie in the Indiana Jones series, Ford told Variety in 1997 that the performances worked not only because Connery was a consummate professional, but because, "I am so much younger-looking than I really am, and he's so much older-looking than he is." With this dynamic in mind, Ford's statement seems like exactly how Connery would want to be remembered.