What You Don't Know About CNN's John King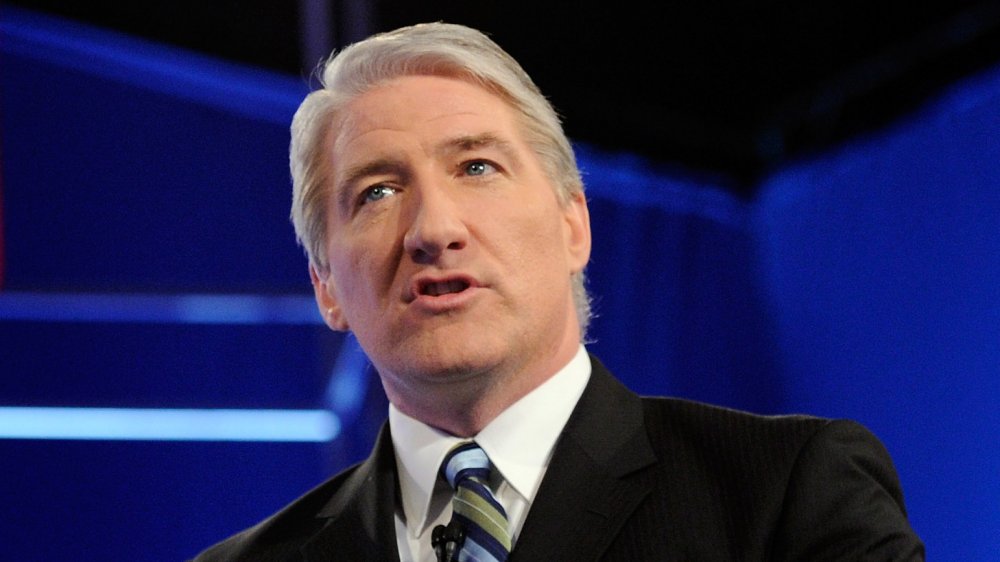 Ethan Miller/Getty Images
If you've tuned in to CNN on Election Night, there's a good chance you've come across a handsome mug belonging to John King! The newscaster is the network's chief national correspondent and is the man in front of its so-called "Magic Wall" (via Variety), pointing along as early 2020 election results come in for Joe Biden and Donald Trump's race for the White House. The TV figure has remained a calm presence while guiding viewers through the tense evening, urging audiences to "not get ahead of yourself" and that "we will check back later in the night" on results, according to Variety. The outlet also described King as "the detail-obsessed explainer," running counter to his on-air counterpart Wolf Blitzer, who was (sorry) "blitzing" viewers with his "key race alerts."
According to Harvard's Kennedy School Institute of Politics, King is an award-winning journalist with three decades of reporting under his belt. He's broadcast from all 50 states and was a huge part of the 2012 presidential election. That year, he covered, and moderated, three presidential debates during the GOP primaries. It's probably an understatement to say he's a CNN staple, since he joined the network in 1997 and became chief national correspondent by 2005. But let's not get caught up in his resume. Who is the man behind the "magic wall?"
John King actually has quite an interesting backstory, and a romance that mixed business and pleasure. Scroll down for what you didn't know about John King. 
John King was married to another CNN figure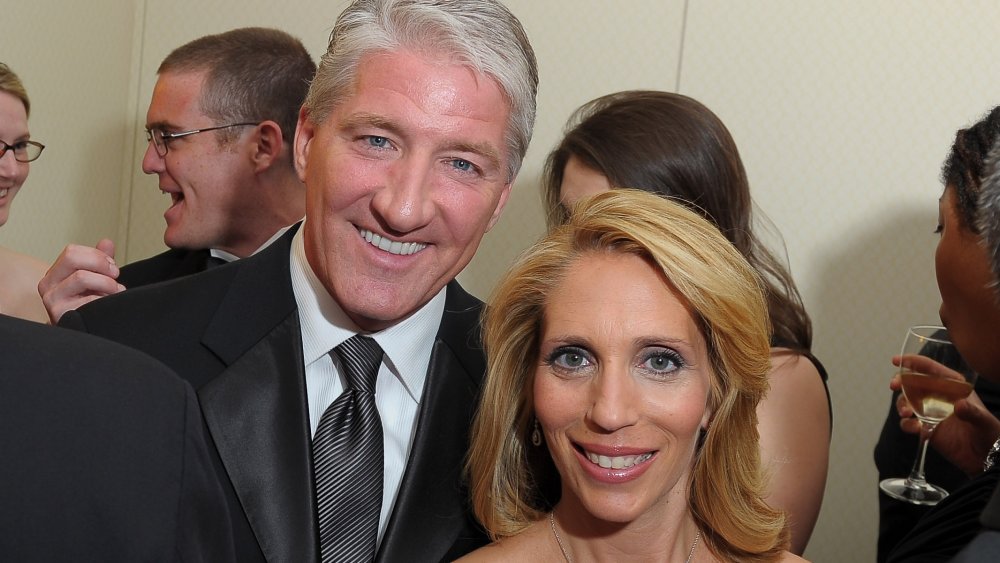 Michael Loccisano/Getty Images
Something you probably didn't know about CNN's John King? He was married to fellow CNN fixture Dana Bash! Yup, the journalist lovebirds wed in 2008. According to the Washington Examiner, both reporters predominantly covered Republicans during the 2008 election, so sparks must have flown off-screen. They were reportedly married on Cape Cod, and it was the second marriage for both. Although the two split in 2012, according to The Washington Post, they had a son, Jonah Frank King in 2011. We sense a future news anchor in the making! 
Why does the name Dana Bash sound like something you've heard recently? The CNN anchor had arguably the most memorable quote in the aftermath of the first presidential debate of the 2020 election. While her fellow anchor Jake Tapper wrapped up his thoughts about the candidates' performances, candidly calling it a "hot mess, inside a dumpster fire, inside a trainwreck" and "a disgrace," Bash took a different and even more frank route. "That was a sh*tshow," Bash said. "We're on cable, we can say that. Apologies for being maybe a little bit crude, but that is really the phrase that I'm getting from people on both sides of the aisle." It was quite a moment!
Although things didn't work out between John King and Dana Bash, they're both still CNN stars, as of this writing.