Inside 90 Day Fiance's Colt Johnson's Friendship With Hulk Hogan's Son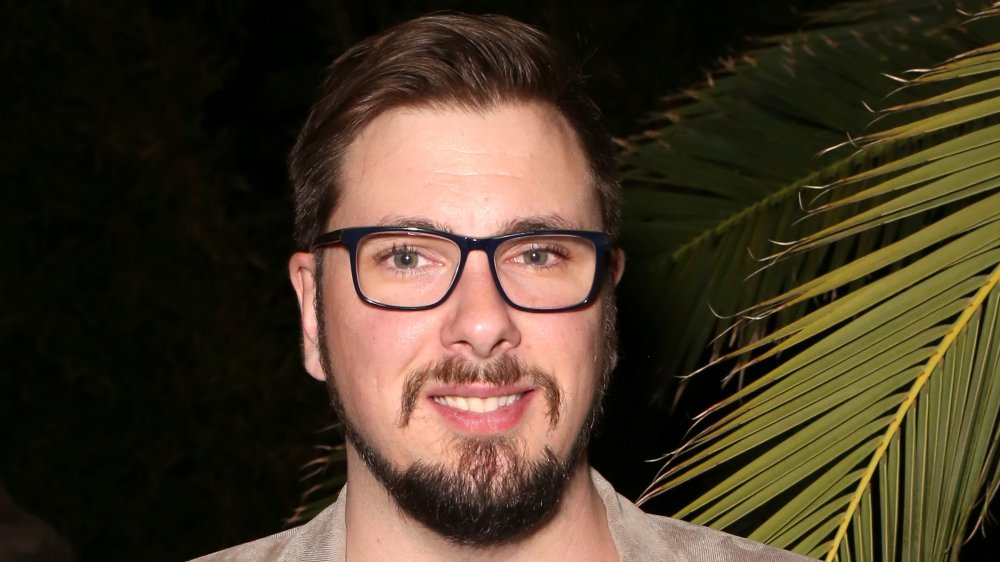 Gabe Ginsberg/Getty Images
TLC has a penchant for casting 90 Day Fiance in a way that delivers plenty of drama, and Season 6's Colt Johnson has proven to be one of the show's most notable characters. Since first appearing on the series alongside Brazilian fiancee Larissa Dos Santos Lima, Colt has been part of some of 90 Days' most scandalous moments. 
First, fans watched as his marriage disintegrated into chaos with a little help from his mom, "Mama Debbie's," meddling. Then viewers were treated to a new "Coltee" (how Larissa famously pronounces his name) romance with Brazilian au pair Jess Caroline on 90 Day Fiancé: Happily Ever After? That union was doomed from the start, and soon, Colt was single again. Questions of his relationship with 'friend' Vanessa circulated, as did the allegations that he got caught sending a slew of NSFW photos to at least eight women at a time, as reported by In Touch Weekly.
These days, Colt (who lost his day job during the pandemic) is keeping busy by tending to his OnlyFans account and pursuing a "fitness journey" that has seen him lose considerable weight. And don't forget posting about his famous new friend — Hulk Hogan's son, Nick — on Instagram. Keep on reading to find out everything we know about the curious pairing.
Is Colt Johnson really friends with Hulk Hogan's son?
Under the handle 'Savage Colt J,' Colt Johnson is treating his over 200,000 Instagram followers to glimpses of his life in Las Vegas, which now includes hanging with legendary WWE wrestler Hulk Hogan's only son, Nick Hogan. Although it may seem like an unlikely friendship, Colt (whose IG bio claims he was "born with a crown") and Hogan have at least one thing in common: reality TV.
As you might remember, audiences were first introduced to a 15-year-old Nick Hogan in 2005 when his family signed on for their reality show, VH1's Hogan Knows Best. What's more, Hogan is also no stranger to drama, except his antics landed him behind bars for eight months after he crashed his car while driving under the influence in 2007 and gravely injured his best friend, who wasn't wearing a seatbelt, according to ABC News.
Although it's unclear how exactly Colt and Hogan met, a snap of the pair first appeared on Hogan's Instagram in June 2020, showing him posing with one arm around girlfriend Tana Lea's shoulders while the other wraps around Colt's. Debbie is also in the photo, which, as Colt revealed on his page, was taken during a BBQ. "@motherdebbiej and I had a great time," he wrote, vowing, "Next time I'll bring my swimsuit and @kittycookiedough."
Colt Johnson & Hulk Hogan's bromance sparked drama
If you're surprised by Colt Johnson and Hulk Hogan's bromance, you're not alone. Hogan himself followed up his original BBQ post with a cropped version of the photo showing just his and Colt's faces, which he captioned, "YO I HUNG OUT WITH @savagecoltj FROM @90dayfiance YESTERDAY!!! WTF." As surprising as it may be, however, it seems to be going strong. In July 2020, Colt (along with Debbie and Vanessa) made another appearance on Hogan's IG page as the latter boasted, "Turning 30 was epic. Thank you to everyone that came yesterday and thank you @thetanalea for throwing the most rad party ever!" 
Two days after that, Hogan posted a video of himself and Colt hanging out in a kitchen and joked, "Name these two. WRONG ANSWERS ONLY." As of September 2020, they were still spending time together, as proven by a video of them playing what appears to be Debbie's infamous kitchen slot machine. "Always a fun time with good friends," Colt wrote, tagging Hogan, Lea, and Vanessa (pictured above left). Lea (who shot the clip) also shared the vid on her page with the caption, "When Debbie's away the boys will play."
Could the foursome be double dating? It's possible, but as Lea revealed, there's been some trouble in paradise. The original BBQ photo posted by both Colt and Hogan actually included one more person who got cropped out: Vanessa. Lea shared the truth on Instagram by uploading the unedited snap and throwing some shade Coltee's way, slamming, "Spoiler alert, #TEAMVANESSA since day one!!!!"