American Billionaires React To Joe Biden's Election Victory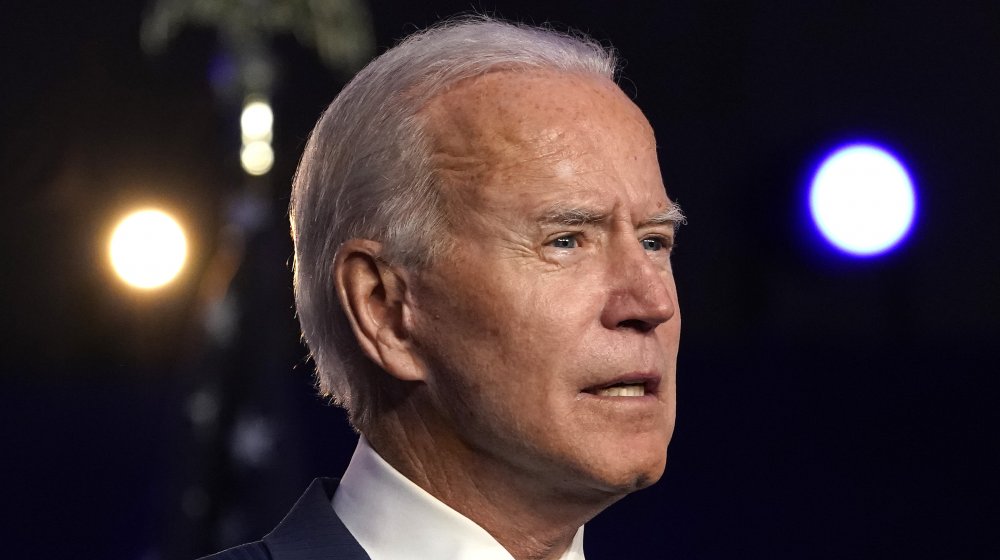 Drew Angerer/Getty Images
On Nov. 7, 2020, former Vice President Joe Biden was dubbed president elect of the United States after a grueling ballot count that lasted days. In the race against current President Donald Trump, Biden succeeded in winning the necessary 270 Electoral College votes after flipping key state Pennsylvania from red to blue. 
While many of Biden's supporters, as well as those supporting Vice President-Elect Kamala Harris, are loudly sharing their excitement over the victory, it was up in the air whether or not some of the country's richest people would share those sentiments. Biden's tax plans have been a hot-button issue throughout his campaign because he reportedly plans to impose higher taxes on the very wealthy. That means this country's billionaires could likely be hit hardest of all, depending on how things go. With that being said, according to Vox, America's wealthiest seemed to be at odds with Trump for other reasons, such as immigration and climate change policies. 
In fact, some of America's billionaires have been rooting for Biden and investing money in removing Trump from office, and when the former vice president was named president-elect, some of those billionaires cheered that victory along with the rest of the supporters. 
Some billionaires look forward to working with Joe Biden
Drew Angerer/Getty Images
While some of the country's richest people have been decidedly quiet about not just the 2020 election results but the 2020 election as a whole, others have shown support for Joe Biden. Microsoft founder and billionaire Bill Gates tweeted his support of the president-elect and Vice President-Elect Kamala Harris. Along with his congratulations, Gates wrote, "I look forward to working with the new administration and leaders on both sides in Congress on getting the surging pandemic under control, engaging partners around the world on issues like poverty and climate change, and addressing issues of inequality and opportunity at home."
Billionaire Laurene Powell Jobs, former wife of Apple creator Steve Jobs, tweeted a GIF of Biden and Harris, with the caption: "We celebrate our democracy, our common humanity, and a glass ceiling shattered once and for all."
Former New York Mayor Mike Bloomberg, who is also the billionaire CEO of Bloomberg LP, shared that Biden and Harris have his "full support" when they take office to "bring our country back together." 
One of America's most colorful billionaires, Mark Cuban, has supported Biden all along, so it was no surprise when he tweeted a meme he referred to as a dad joke. It said: "Why can't Trump go to the White House anymore? Because it's FOR BIDEN"
Get it? For Biden? Forbidden? FOR BIDEN? Yeah, definitely a dad joke.