Stephen King Has A Brutal Message For Donald Trump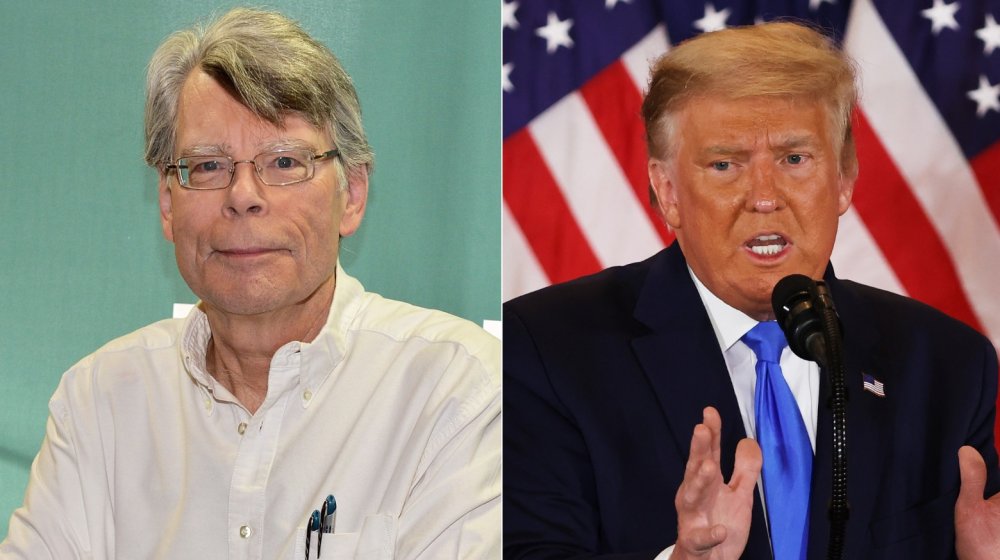 Slaven Vlasic, Chip Somodevilla/Getty Images
Renowned author Stephen King thinks it's time President Donald Trump accepts his 2020 election loss and concedes to Joe Biden. "You lost, you miserable self-entitled infantile f**ker," King tweeted on Nov. 8, 2020. "Concede and get the hell out."
However, it doesn't seem like the sitting president has any plans to recognize Biden's victory, especially after releasing multiple false statements denying the results and attempting to spread misinformation, per the Associated Press. 
King is clearly ready to close this chapter in American history. On Nov. 9, 2020, the horror writer reiterated his prior heated statement, tweeting, "C'mon, Don. Concede. It's not the f**king Alamo." 
This isn't the first time King has had some choice words for the president. Keep scrolling to see what else he's said about Trump.
Stephen King has been critical of Trump's presidency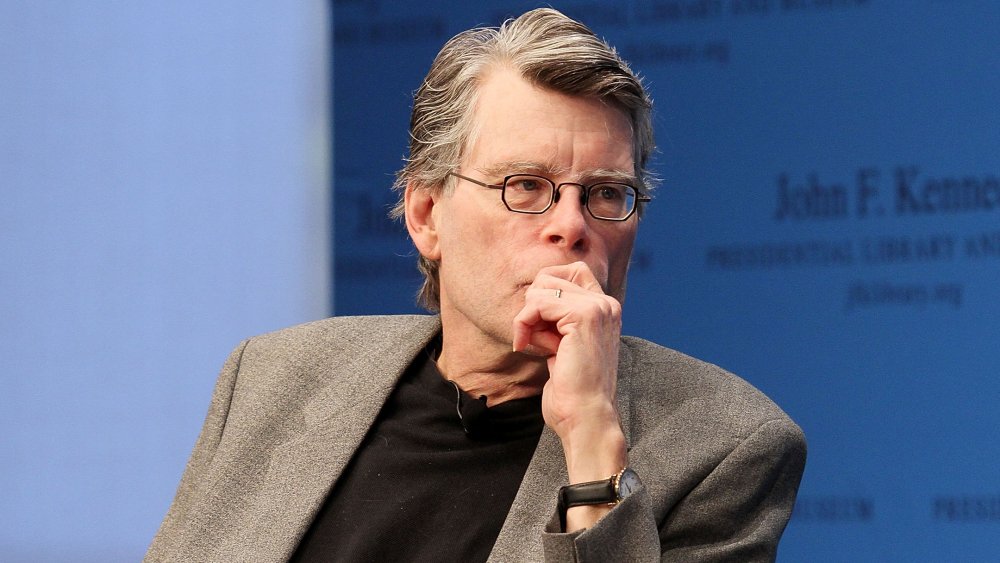 Marc Andrew Deley/Getty Images
As Stephen King demands Donald Trump concede to President-elect Joe Biden, the author seems thrilled that the country has elected a new leader. After former Vice President Biden was declared the winner of the 2020 election, King was among those celebrating on social media. 
"One of the best days of my life," he tweeted at the time, adding, "Sometimes...the good guys win." The Pet Sematary novelist even played up Trump's reality TV roots with a nod to The Apprentice. "America to Trump: YOU'RE FIRED," he tweeted. He added, "In a contest pitting science vs. superstition, science won. That it was even close in our so-called age of enlightenment is worrying."
Throughout Trump's presidency, the author has been extremely vocal about his distaste for the Trump administration. Back in May 2017, less than six months into Trump's term, King was already suggesting he was unfit to be president. "Trump's tweets in his first hundred days draw a pretty clear portrait: he's an almost textbook case of narcissistic personality disorder," he tweeted at the time. He also threw this serious shade at the commander in chief: That this guy has his finger on the nuclear trigger is worse than any horror story I ever wrote."