Kamala Harris' Salary As Vice President Might Surprise You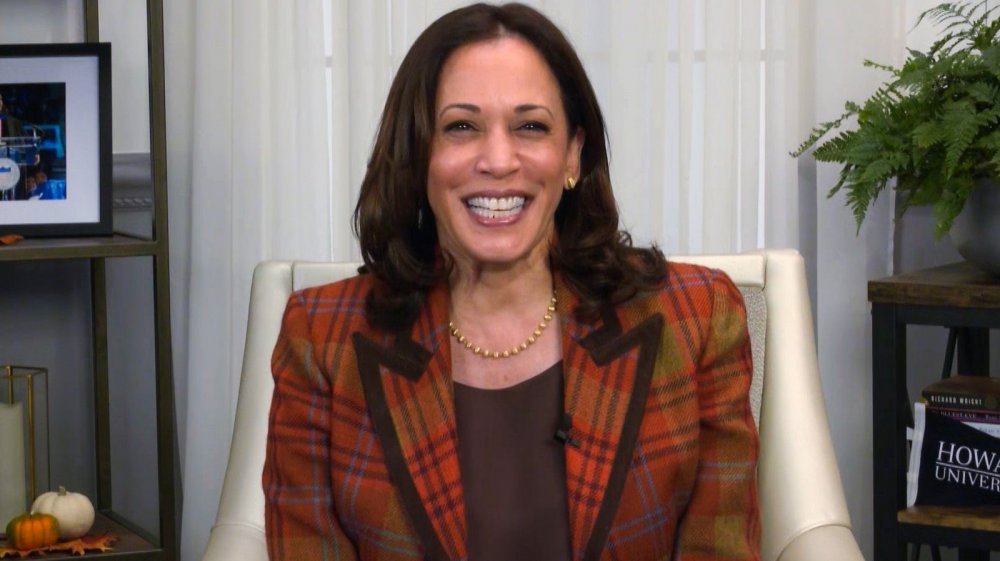 2020hha/Getty Images
Now that the 2020 election results have finally been projected, Kamala Harris is the vice president-elect. She will move from California to Washington, D.C. to take on her new role in January 2021. A new job means that Harris will also receive a new paycheck. In August 2019, the Washington Post reported that she made $320,125 and $157,352 was from her salary as a senator. Additionally, her husband Doug Emhoff's earnings as a lawyer brought a substantial amount of money into the household, bringing her adjusted gross income in 2018 to $1,884,319. Harris has a reported net worth of $4 million, taking into account her senator's salary, the money that Emhoff brings in, and her other earnings.
In 2019, USA Today reported that Vice President Mike Pence, along with the other top executive branch officials, received a 1.9 percent salary increase. Pence earns $230,700 annually, a salary that was frozen for the position in 2010. Donald Trump's administration tried to lift the freeze to get more significant salary increases, but it didn't work out. Lifting that salary freeze would have resulted in Pence earning $243,500. In contrast, Trump makes $400,000 as the president, which is a set number that doesn't fluctuate in response to changed costs of living. He's also not pocketing said salary, as he promised to donate that money to some federal departments and projects, including the National Park Service and the Small Business Administration, at the beginning of his term. While the president's pay is set, there are some adjustments made for the vice president.
Government officials' pay was affected by the recession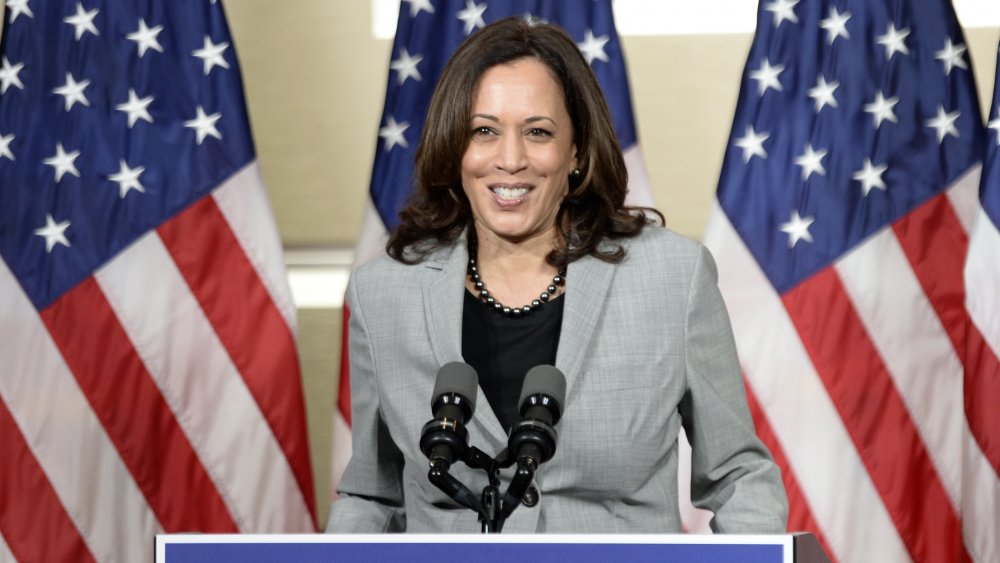 Sara D. Davis/Getty Images
According to USA Today, President Barack Obama froze the pay for the top government officials in response to the recession. Initially, this was just supposed to be a two-year deal, but Congress has continued to freeze the annual spending bills that cover salaries ever since. The lawmakers have even kept their own pay frozen at $174,000 annually since 2009. At least the Vice President of the United States does receive adjustments to accommodate the cost of living increases. 
InfoPlease reported that, in addition to their $230,700 annual salary, the vice president receives a $10,000 taxable expense allowance. It's fair to assume that Kamala Harris will rake in $230,700 every year as soon as she takes office in January 2021. At least she will save money on cost of living in terms of housing. According to the White House's official website, Harris, Douglas Emhoff, and their family will live on the grounds at the United States Naval Observatory, just like other vice presidential families.
USA Today got a hold of Vice President Mike Pence's financial disclosure form in February 2019, which revealed that he has between $516,000 and $1 million in retirement funds. Additionally, thanks to American taxpayers, Pence will receive pension checks every year for the rest of his life once he retires, per Forbes. This means that he'll get a least $85,000 every year, which is probably comparable to Harris's retirement pension, as well. Not too shabby!
Kamala Harris has already amassed an impressive net worth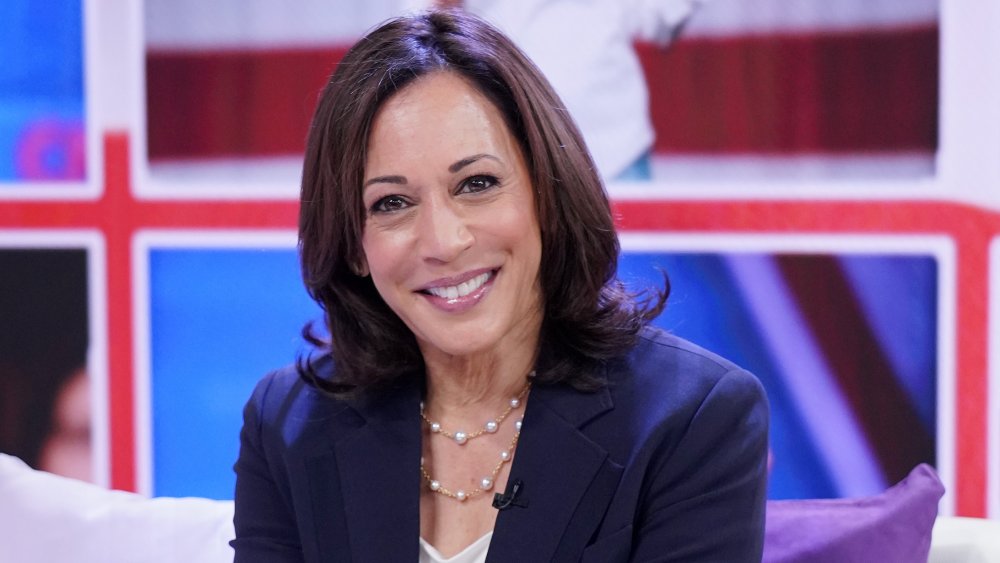 Alexander Tamargo/Getty Images
Sure, the Vice President of the United States' salary might surprise people, but it's not as if Kamala Harris is desperate for cash. In fact, her net worth is estimated to be $4 million. In contrast, President-elect Joe Biden reportedly has a $9 million net worth. The outgoing president, Donald Trump, was the first billionaire president, with a reported net worth of $3.1 billion, while current Vice President Mike Pence boasts an estimated $1 million net worth. 
According to CNBC, Harris's 2018 financial disclosure form revealed that she and her husband Douglas Emhoff had "between $2.5 million and $5.8 million in assets." Reportedly, most of that money was in "mutual funds, along with bank accounts, and retirement plans." Forbes said that Harris had a $6 million fortune to her name. In addition to shared assets with her husband, Harris does have her own personal earnings, as well. On her financial disclosure form, Harris said she got $550,000 in book advance payments from the publisher Penguin Random House. As of August 2019, her book The Truths We Hold sold more than 50,000 copies. Her public profile has grown significantly since then, which makes it fair to assume that her book sales have, as well. 
Even if Harris's future salary as the Vice President of the United States isn't as much money as people expected, she will earn money from speaking gigs, growing book sales, and appearances in the future, just like Biden did after his vice presidency.