Cathriona White's Family Files Wrongful Death Suit Against Jim Carrey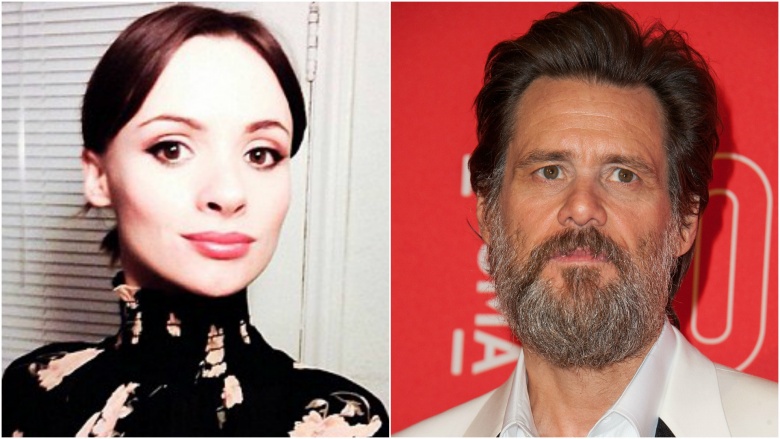 Getty Images
In a new lawsuit, the mother of Jim Carrey's ex-girlfriend, Cathriona White, alleges the actor gave White multiple STDs, leading to her suicide.
Brigid Sweetman alleged in court papers obtained by Page Six that Carrey, 54, gave White chlamydia, oral herpes, and genital herpes, which can lead to sterility. Sweetman also accused Carrey of providing her daughter with the drugs she used when she overdosed and died in October 2015. Sweetman claimed Carrey took a phony STD test in 2013 under the pseudonym "Jose Lopez" and lied about the results, despite White allegedly being clean when she first started dating Carrey and having no other partners during or after their relationship. Sweetman also alleged Carrey "began pressuring Ms. White to sign an agreement releasing her from any and all liabilities associated with anything that had transpired in their relationship."
White's mother said she will drop her lawsuit if Carrey makes his health records public.
"Jim Carrey and his attorney have told the world that Carrey has never had STDs and he has never tested positive for STDs. They have called me and Mark [Burton] 'shams' for claiming otherwise. I am demanding they immediately release the full 2013 lab results so people can judge for themselves who is telling the truth and who is lying," Sweetman said in a statement on Oct. 11, 2016 (via Page Six). "If they publicly release and publish the full Quest Diagnostics lab report for the blood sample Carrey gave on Jan. 28, 2013 at 11:40 a.m. under the name 'Jose Lopez' and if it shows Carrey did not test positive for STDs, I will immediately dismiss the case and apologize. But if it shows differently, and it will, then Carrey and his attorney must admit they have lied to the media and the public. The public has a right to know when they have been lied to."
Sweetman continued, "As a family, we want the world to know the truth about who Jim Carrey really is—a man that will give your daughter three STDs, lie about it, call her terrible names and demean her, use his high-priced lawyers to try and shut her and her family up, and then give her illegal drugs."
Sweetman isn't the only person close to White who is holding Carrey responsible for the 30-year-old makeup artist's death. As Nicki Swift previously reported, White's estranged husband, Mark Burton, also filed a wrongful death lawsuit against the actor, which Carrey's team dismissed as "desperate, bogus claims."
Text messages released as part of Burton's suit against Carrey indicated White was devastated about her illnesses. Carrey said the claims were false and "heartless."