Rules Barron Trump Will Have To Follow After Leaving The White House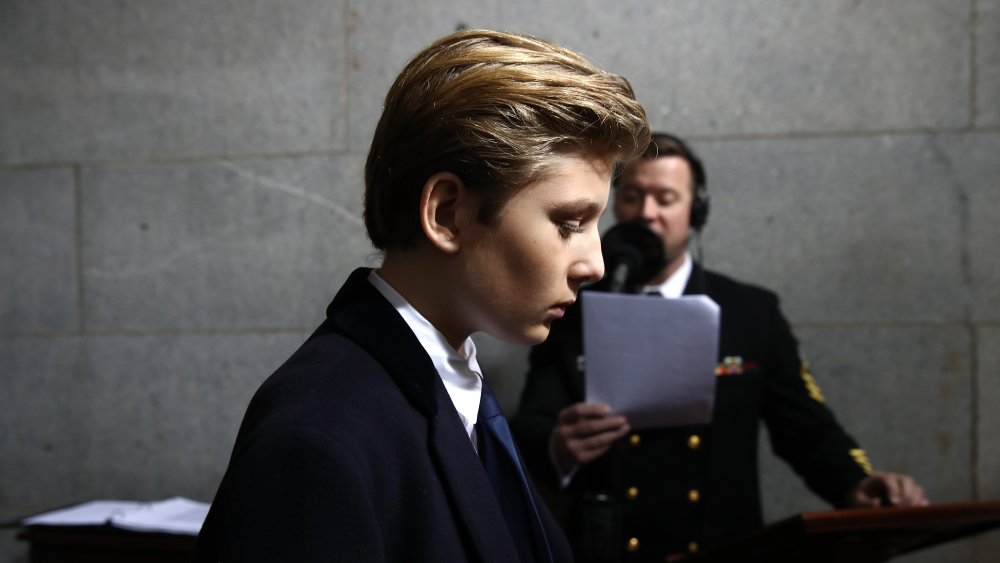 Win Mcnamee/Getty Images
With Joe Biden winning the 2020 presidential race, Donald Trump and his family must prepare to leave the White House. While there is much speculation about where they might move to, with insiders saying that Melania Trump can't wait to get back to New York, it still remains to be seen where Trump will relocate once he leaves 1600 Pennsylvania Avenue.
Trump's presidency not only shifted the course of his own life, but it altered that of his family's as well, particularly for his youngest son, Barron Trump, whom he shares with Melania. According to HuffPost, Barron was only 10 years old when his father won the 2016 U.S. election, and so he's had an atypical childhood growing up in the White House.
Now that he no longer has to be the first son, Barron's life post-White House will still look very different, complete with rules and the Secret Service watching his every move. 
In fact, life will be different for the entire Trump family. Fun fact: Donald Trump won't be allowed to drive after being president because of the security threat, per Bloomberg. The outlet notes that former President Barack Obama hasn't driven since he left office and former Secretary of State Hillary Clinton hasn't driven since 1996. Will Barron ever be allowed to drive? That remains to be seen but one thing is clear: Life after the White House is full of rules and heavy on security.
Barron Trump might not have a lot of privacy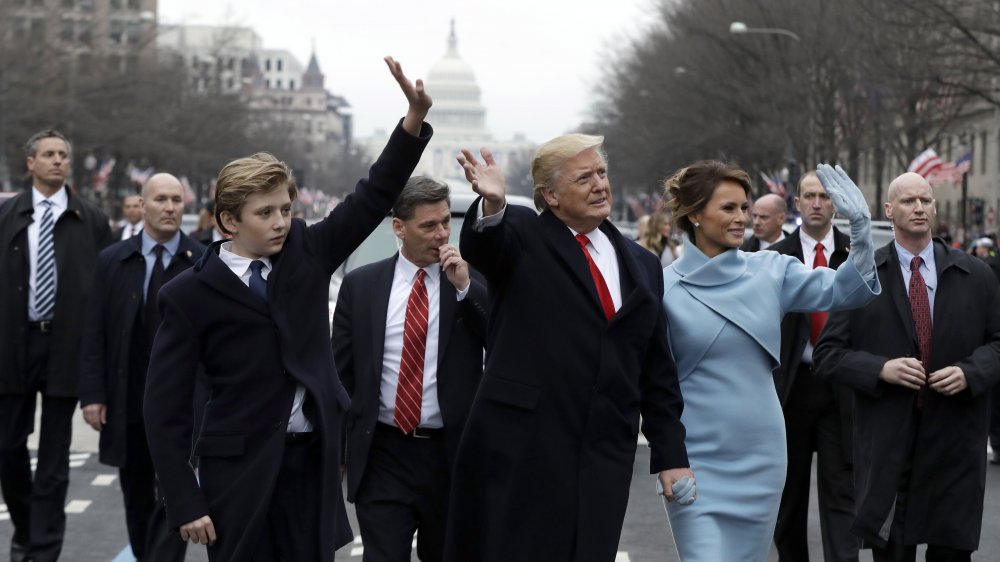 Pool/Getty Images
Barron Trump will still be under strict watch by the Secret Service, even after his father, Donald Trump, is no longer president. This is because the protection unit looks after all former presidents, as well as their spouses and their minor children under the age of 16, according to the Secret Service's website.
While this measure of security is important, it's also extremely invasive, so much so that in 2017, The New York Times reported that Trump's eldest son, Donald Trump Jr., opted to forgo the security provided by the Secret Service because he craved more privacy.
As for other facets of Barron's future, looking at other former first children might give a decent indication of what he can expect. Malia and Sasha Obama went on to finish high school and begin college, according to E!, much like the average young person. The outlet noted about the Obama daughters: "A security detail is still a part of their daily lives, and the world remains both invested in their accomplishments, hopes and dreams and, on the flip side, happy to absorb any bit of juicy gossip."
It's entirely possible that this will be Barron's future, too. While there will no doubt be interest in his successes, any mistakes he makes will unfortunately also be documented by the media. And he'll likely always have the protection (and intrusion) of constant security.