How Chrissy Teigen's Daughter Is Honoring Their Late Son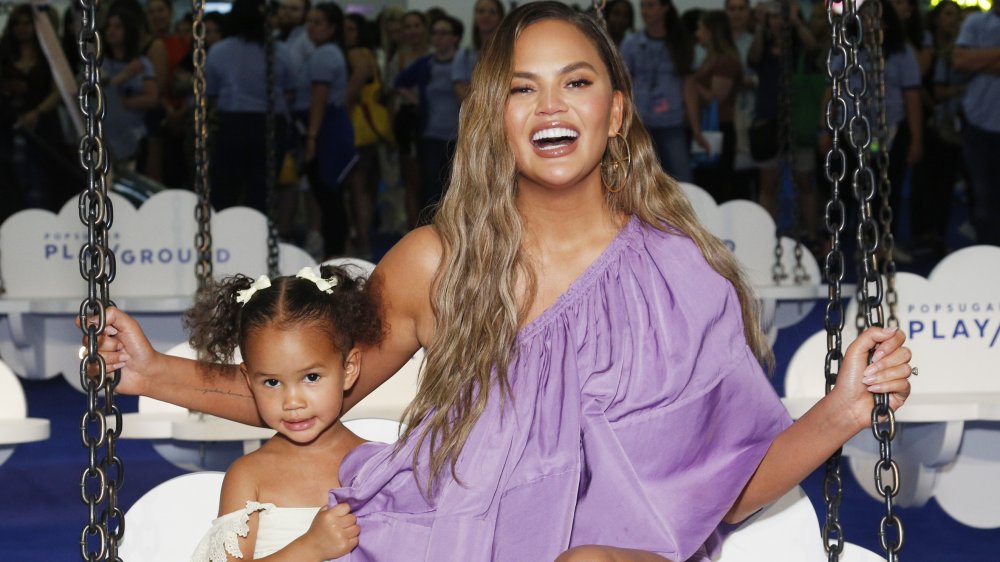 Lars Niki/Getty Images
Chrissy Teigen and John Legend have let fans in on their healing journey after a tragic loss. In September 2020, Teigen took to Instagram to share that she and her husband had lost their baby boy, Jack, following a difficult pregnancy. After sharing the news of her miscarriage with the world, Teigen slowly made her way back to social media to thank friends, family and fans for their heartfelt messages and prayers. 
In an essay penned by the Cravings author for Medium, Teigen shared her family's decision to place Jack's ashes "into the soil of a tree in [their] new home, the one [they] got with his room in mind." The model got her late son's name tattooed on her wrist, as well. Taking to Instagram in November 2020, Teigen shared that she was "thinking a lot about jack." She also talked about how her family has been "very open about life, death, grief, everything really." She wrote, "we try to explain things well and answer every question imaginable in a beautiful, spiritual but literal way." 
The Instagram post Teigen shared included two videos sharing what the couple's daughter Luna did to honor her late brother.
Chrissy Teigen's daughter gave their late son a sweet gift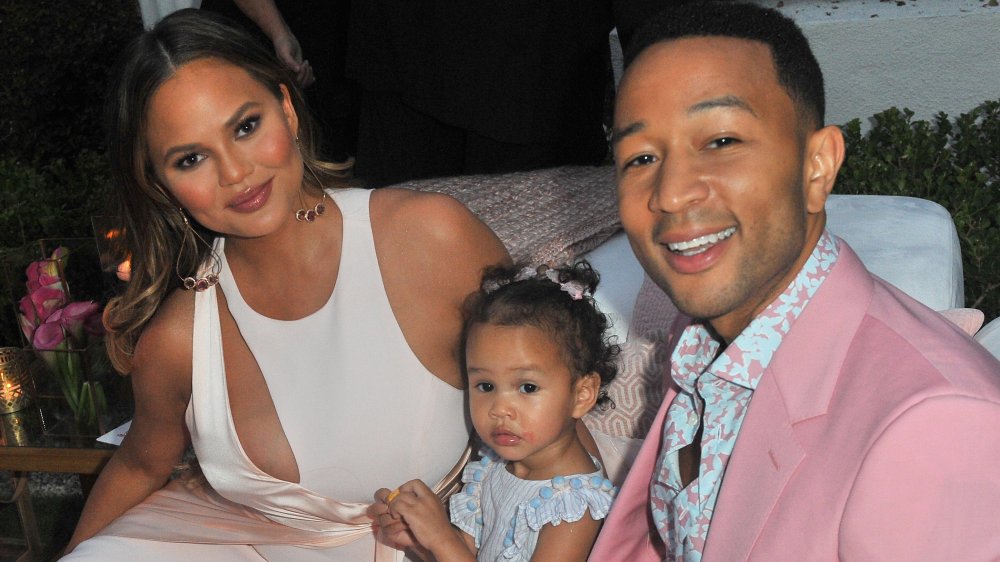 Jerod Harris/Getty Images
In November 2020, Chrissy Teigen took to Instagram to share what she called "a weird post," writing: "I just wanted to share these to always remember my incredibly empathetic little mini." She added, "life is infinitely better with her in it." In the second video Teigen posted, her daughter Luna can be seen being adorably sweet, talking to a therapy bear with its arms around her late brother's ashes. At the beginning of the video, she asked, "How are you doing today?"
In the other video Teigen shared with fans, she noted that the box contained Jack's ashes, explaining that it was wrapped with "some blessed holy tie string." Teigen revealed that Luna was actually the one who placed the therapy bear around the box of ashes, adding, "the best part is, I came down and she gave him a piece of her favorite snack. A tiny piece of Pirate's Booty." The cookbook author went on to say, "She's amazing."
Teigen completed the Instagram caption by writing, "I miss u, jack. we miss you a lot."