Why People Aren't Happy With Alton Brown's Post-Election Tweet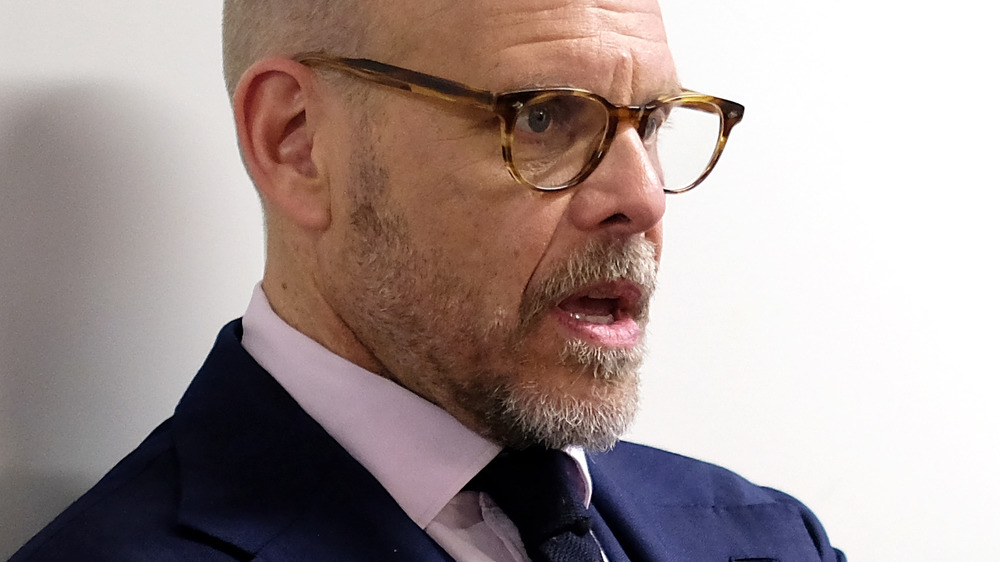 Dimitrios Kambouris/Getty Images
When it comes to courting controversy with political commentary, most people wouldn't necessarily think of a celebrity chef being the one to serve as an instigating actor. But in the wake of the results from the presidential race between Republican incumbent President Donald Trump and Democratic nominee Joe Biden — the latter of whom was declared the projected winner on Nov. 7, 2020 — it looks like noted culinary tastemaker and chef Alton Brown has provided some of the most incendiary post-election pot-stirring on the internet to date. 
Brown has previously criticized celebrities for publicly sharing their personal political beliefs in the past, but he seemingly broke his own rule only two days after major media outlets projected an election win for Biden. In his very personal and political tweets, Brown not only revealed his own political leanings, but his voting record, as well. And, unfortunately for the noted chef, it looks like Brown's admission led to him biting off a little more than he could chew. 
Alton Brown's tweetstorm caused a stir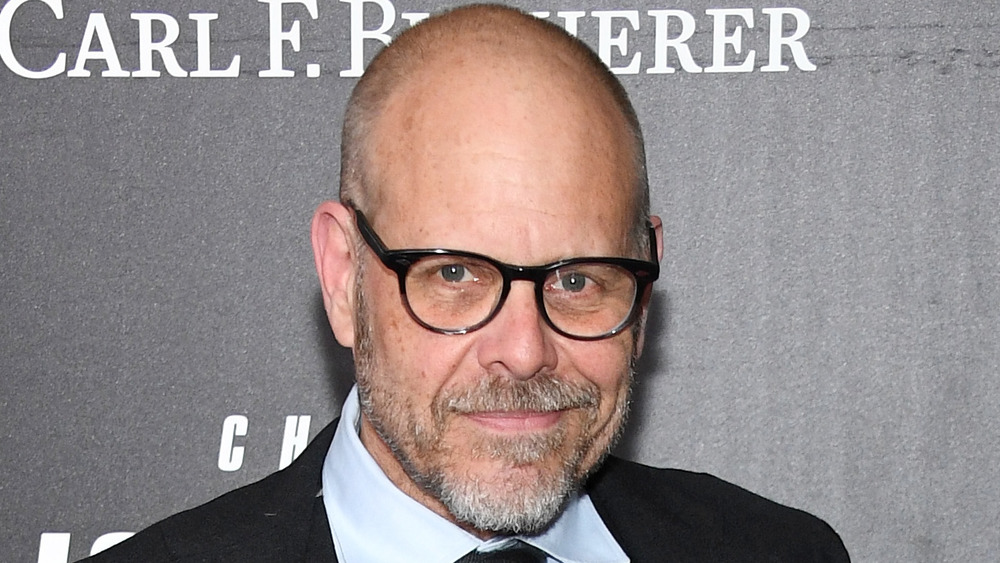 Dimitrios Kambouris/Getty Images
In a series of since-deleted tweets sent on Nov. 10, 2020, celebrity gourmand Alton Brown revealed to followers that although he views himself as politically conservative and has, up until now, voted consistently for Republican candidates, he voted for President-Elect Joe Biden on Nov. 3, 2020. He added (via Mashed), "I want to believe there are still 'very fine' people on both sides of the aisle but... if #GOP leaders don't get their collective noses out of that man's a**, we're gonna have words." Brown clarified in subsequent tweets, "I have voted republican in previous years. But, I voted for and strongly support #BidenHarris2020... It's time for decency and unity to trump tribalism, racism, and disinformation."
Left-leaning Twitter netizens, however, did not consider his admission wholly admirable. Per Newsweek, many criticized Brown's conservatism and past voting record, pointing out past Republican presidents and presidential candidates' stances against marriage equality and protections for LGBTQ citizens in the workplace. "Alton Brown said gay people have the right to brine but not the right to get married," one Twitter user wrote.
Adding fuel to the fire was Brown's initial response to his detractors. "Frankly, you have no right to be disappointed in me. None whatsoever," Brown retorted. "I have used my own platform to speak my mind." (These tweets, too, were subsequently deleted by Brown.)
Alton Brown stoked his own controversy with a tweet about the Holocaust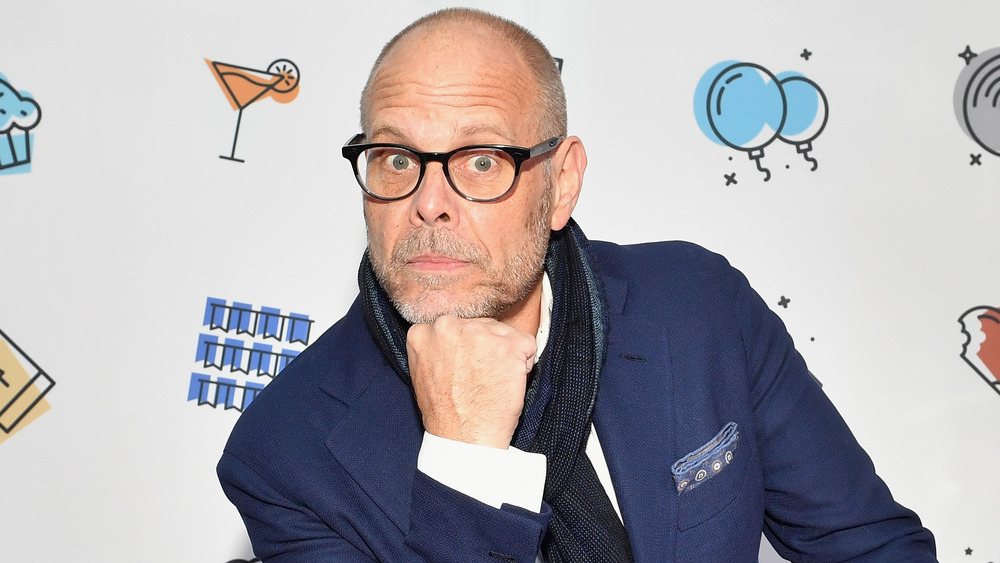 Noam Galai/Getty Images
As if controversy-stoking tweets about his political beliefs and past voting records weren't enough, Brown took it one step further by comparing the American political climate to the Holocaust. 
As Vulture reported, Brown's tweet, which has since been deleted, pondered whether "camp uniforms will be striped, like the ones at Auschwitz," a reference to the concentration camp which oversaw the deaths of 1.1 million people, nearly one million of whom were Jews. (According to a May 2020 report published by the Anti-Defamation League, antisemitic hate crimes have drastically increased during President Donald Trump's first term, reaching an all-time high in 2019 with 2,100 incidents reported that year.)
Brown endured even more backlash for that tweet, including from African American-Jewish culinary historian Michael Twitty, who tweeted, without mentioning or tagging Brown, "If you have to dig in other people's graveyards for references of pain to relate your discomfort to an oppression you've never really known by a longshot, just keep your mouth shut and think deeper before you speak." It didn't take long for Brown to react. 
The day after Twitty's shade-filled subtweet, Brown tweeted, "I apologize for the flippant reference I made to the Holocaust in my tweet last night. It was not a reference I made for humorous effect but rather to reflect how deeply frightened I am for our country. It was a very poor use of judgement and in poor taste."