Actors Who Permanently Damaged Their Bodies For A Role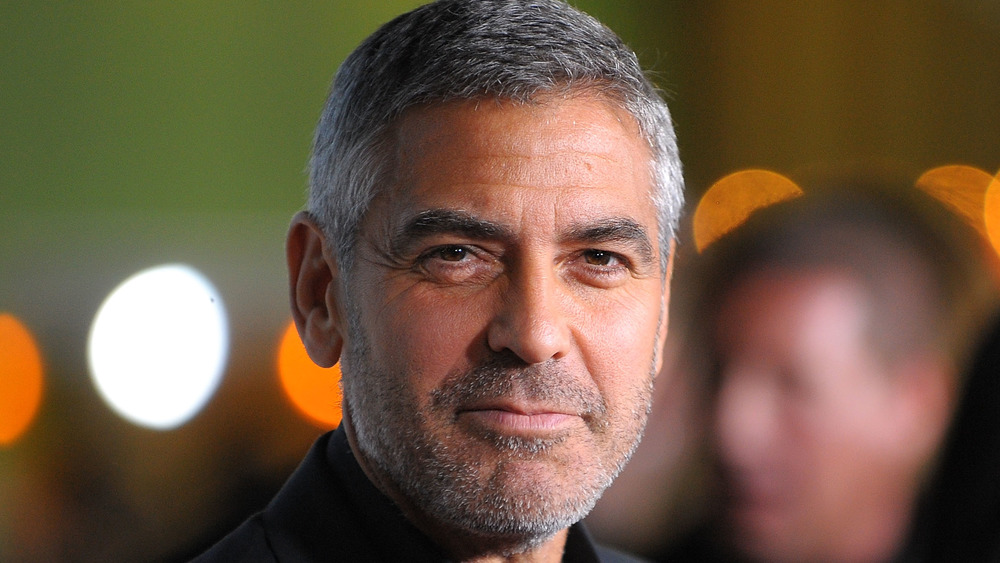 Jason Merritt/Getty Images
Stars — they're just like us ... except when they're running into burning buildings, falling out of windows ten stories high, or jumping out of moving cars all in an effort to perfectly execute a role they're playing in the next box office hit! Stunt double? Who?
As we all know, actors go through intense training in order to nail the character they're playing, but what happens when they're expected to lose a drastic amount of weight in record time or pull off a stunt that leaves them battered and bruised? Well as they say in show business, "The show must go on," and that's exactly what the stars on this list have done. It's all in a days work, really.
Keep reading after the jump to learn about some actors who opted to forego stunt doubles and, unfortunately, they permanently damaged their bodies in the name of cinematic entertainment.
Bruce Willis in Die Hard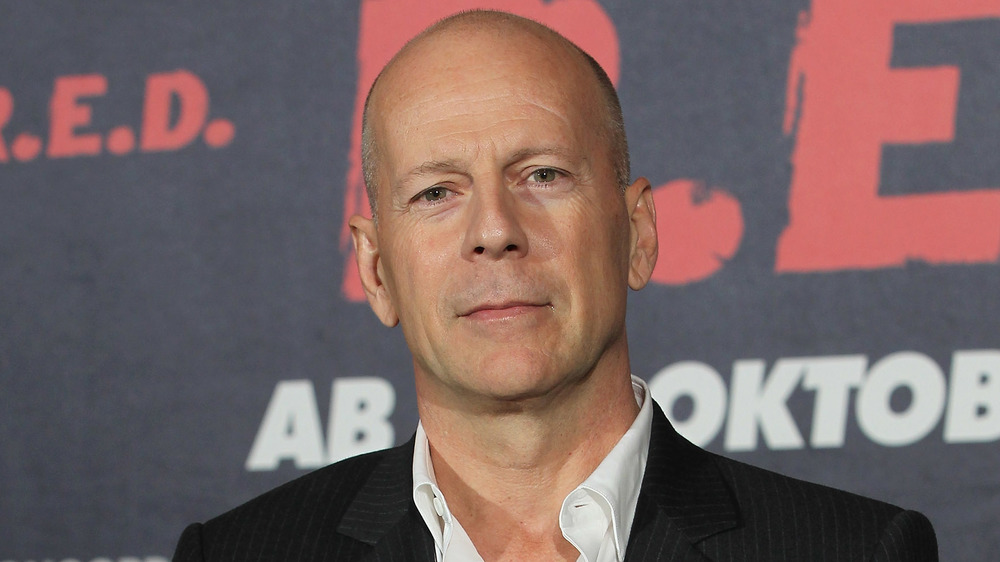 Sean Gallup/Getty Images
Rule No. 1 in stunt's involving explosions or firearms: Always use hearing protection! Unfortunately, Actor Bruce Willis learned that the hard way. During a question and answer sesh with The Guardian, the action star opened up about the permanent hearing loss he sustained while filming Die Hard. When asked what he believed was his most unappealing habit, Willis referenced his tendency to ask someone to repeat themselves. "Due to an accident on the first Die Hard, I suffer two-thirds partial hearing loss in my left ear and have a tendency to say, 'Whaaa?'" the actor confessed. 
Willis' daughter, Rumer Willis, echoed those same sentiments (via ContactMusic). When discussing his tendency to keep mum at movie premieres, Rumer attributed the quietness to his hearing loss. "I think part of the problem is sometimes he can't hear... because he shot a gun off next to his ear when he was doing Die Hard a long time ago, so he has partial hearing loss in his ears."
So to all of the reporters out there, maybe keep that in mind next time you're on the red carpet firing off questions for Bruce.
Jackie Chan... in basically every movie he's ever filmed.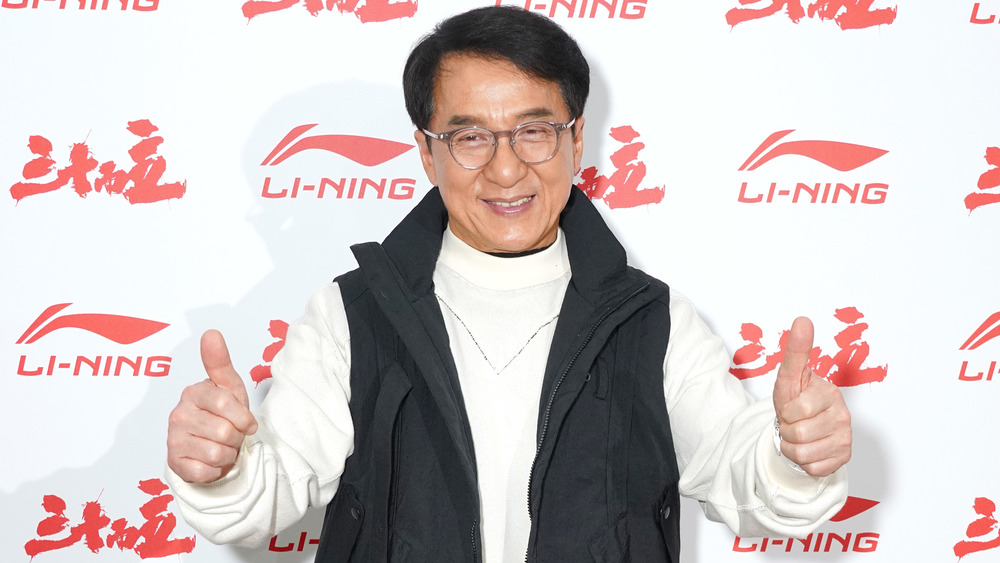 Francois Durand/Getty Images
Famous martial artist Jackie Chan is the king of stunts! Just ask any of the film crews he's ever worked with. As far as Chan is concerned, suffering an injury or two or three or four is all just in a hard day's work, but one of his workplace stunts gone wrong forced the actor to undergo surgery on his brain. 
"The most serious injury I had was during the shooting of Armour of God II. It was actually just a simple stunt, jumping from a slope. But I was seriously injured and had a surgery to my brain," Chat told Parade. "I still have a metal plate in my head and can feel the indentation from the impact." 
Instead of wallowing in the pain of his permanent injury, Chan has chosen to use the experience for good, "As I have been injured so many times, I have come to cherish life more. I focus more on environmental protection activities and charity work. I deeply understand that I am very blessed. So I have been actively participating in all kinds of charitable works and contributed myself to help the poor and people in need," he said. Cheers to Chan for turning lemons into lemonade!
Jaimie Alexander in Thor: The Dark World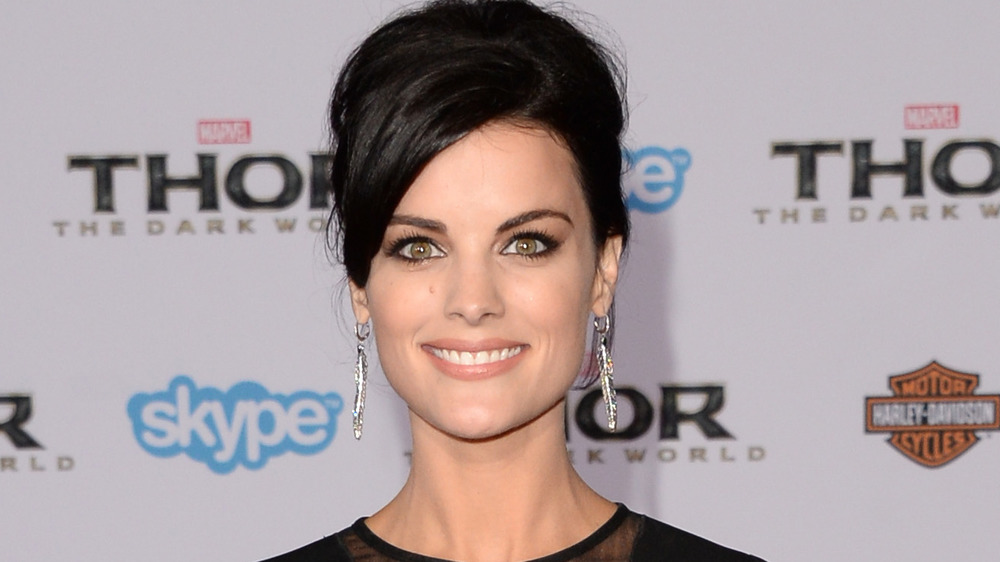 Jason Merritt/term/Getty Images
Actress Jaimie Alexander is also painfully aware of the risks associated with performing your own stunts. While filming Thor: The Dark World, Alexander's body took a beating as Lady Sif. 
"I herniated a disk in my Thoracic spine, I dislocated my left shoulder, I tore my right Rhomboid, and chipped eleven of my vertebrae," Alexander told MTV News. "I slipped and fell down something very high, and I hurt my self pretty badly and it scared me. I knew when I couldn't get off the ground I was like 'OK, I'm in big trouble.'" Yikes!
Luckily, physical therapy helped Alexander recover from her injuries. "Once the swelling went down I was good to go, went to physical rehab every day for a month, went back and did some more fight sequences," the actress recalled. 
George Clooney in Syriana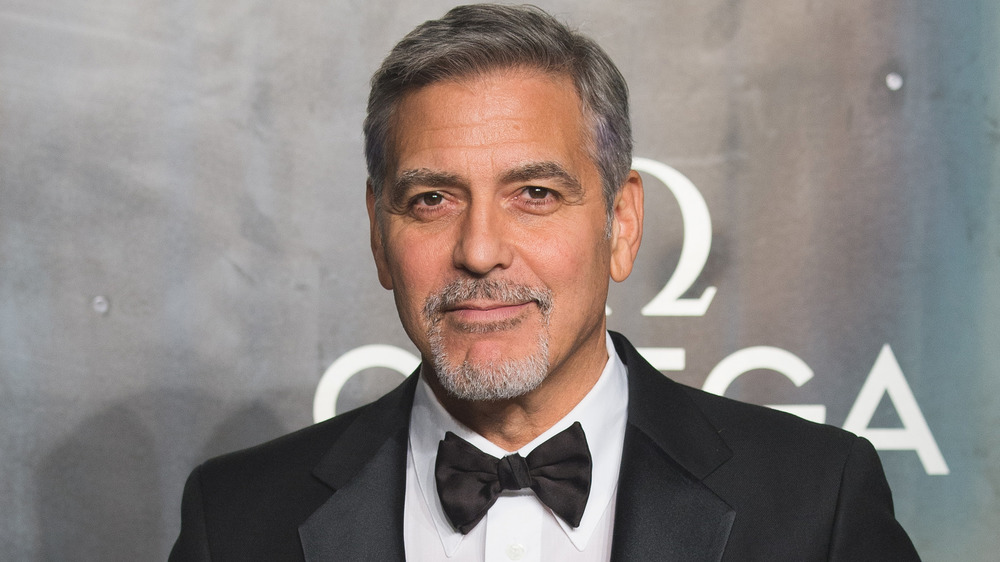 Jeff Spicer/Getty Images
Oscar-winner George Clooney is no stranger to pulling off his own stunts, and he has the scars to prove it!
While filming a particular scene in the 2005 film Syriana, Clooney gashed his head open while pulling off a stunt. He also walked away with a severe back injury that resulted in the actor blowing spinal fluid out of his nose! During an interview with Rolling Stone, Clooney spoke candidly about the permanent damage he did to his physique. "I was at a point where I thought, I can't exist like this. I can't actually live.' I was lying in a hospital bed with an IV in my arm, unable to move, having these headaches where it feels like you're having a stroke, and for a short three-week period, I started to think, 'I may have to do something drastic about this.' You start to think in terms of, you don't want to leave a mess, so go in the garage, go in the car, start the engine. It seems like the nicest way to do it, but I never thought I'd get there. See, I was in a place where I was trying to figure out how to survive."
Thankfully, Clooney did eventually figure out how to cope with his injuries. Even after surgery to repair the damage to his back, he still deals with headaches every now and then. 
If you or someone you know is having suicidal thoughts, please call the National Suicide Prevention Lifeline at 1-800-273-TALK (8255) or text HOME to the Crisis Text Line at 741741.