Dancing With The Stars Eyes Billy Bush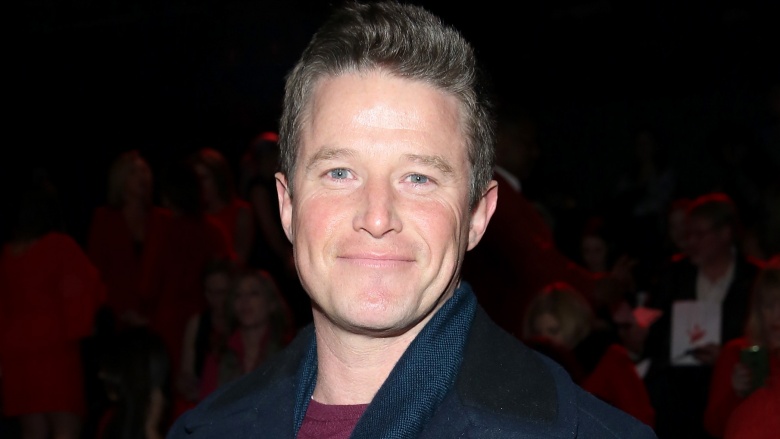 Getty Images
Billy Bush may get a career reboot if Today gives him the boot: Dancing With the Stars could be in his future.
As Nicki Swift previously reported, Bush will likely be fired from Today following the leak of an audio tape from 2005 in which he giggled while Donald Trump made lewd comments about women.
Us Weekly reports that Bush's face has been removed from Today billboards, which is likely a death knell for his career with NBC. Insiders told the tabloid that co-hosts Matt Lauer, Al Roker, and Tamron Hall may not miss him much. Bush is reportedly negotiating with the network about his exit, and The Hollywood Reporter says lawyers may be involved. His attorney, Marshall Grossman, did not comment on the negotiation process, but did note, "If Billy had been passive or responded 'Shut the f**k up' to Trump [in the video], Billy would have been out of a job the next day."
While insiders previously said Bush can't come back from the damage the video did to his career, he may still have options. A source told Page Six that DWTS is interested in the embattled morning show host. "It comes in March. That's far enough away," the insider said. "Everybody goes on to do the apology tour. It's ironic there is Ryan Lochte on, who [Bush] started this controversy with when he started with Today." The source pointed out, "It's also a way for ABC to establish a relationship with him."
Bush's Dancing shoes could land him a new day job, too, the way it did for DWTS alumni Cameron Mathison and Melissa Rycroft, who went on to nab hosting gigs elsewhere, including Good Morning America. Interestingly enough, Bush's old Access Hollywood co-host—and subject of the lewd video that soiled his career—Nancy O'Dell competed on the series, too. Something tells us he won't be calling her for tips on how to samba.