Alex Trebek's Wife Returns To Social Media Following Her Husband's Death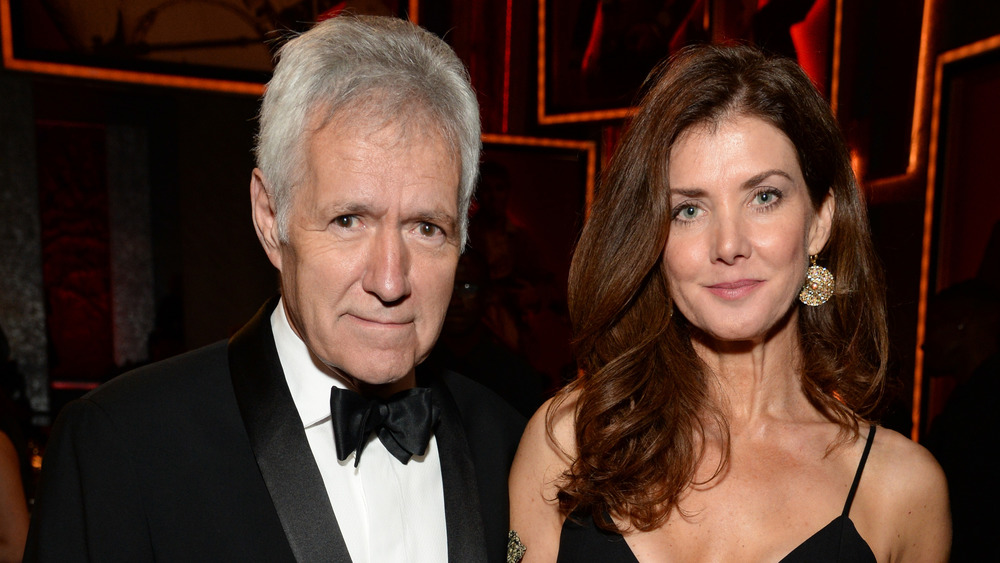 Michael Kovac/Getty Images
Alex Trebek, beloved host of Jeopardy!, died on Nov. 8, 2020, after being diagnosed with stage 4 pancreatic cancer. Trebek kept his fans updated on the diagnosis, and as such, he received regular outpourings of love up until his death. And the outpourings haven't stopped — fellow TV host, Pat Sajak (aka the face of Wheel of Fortune), offered heartfelt condolences after years of friendship. Vanna White also shared her sorrow at the loss of such a beloved man.
It's no wonder people are grieving Trebek, as he was such a constant presence on TV. He even won a Guinness World Record for it! Trebek leaves behind an incredible legacy, to put it mildly.
As the world grieves Trebek, fans are also turning their attention to his wife, Jean Trebek. The pair, who share two children, were deeply in love and the epitome of marriage goals. They married in 1990, per Page Six, and it was Jean who served as his primary caregiver at the end. So when Jean broke her silence following Trebek's death, people tuned in to see what she had to say.
Jean Trebek shared a touching wedding photo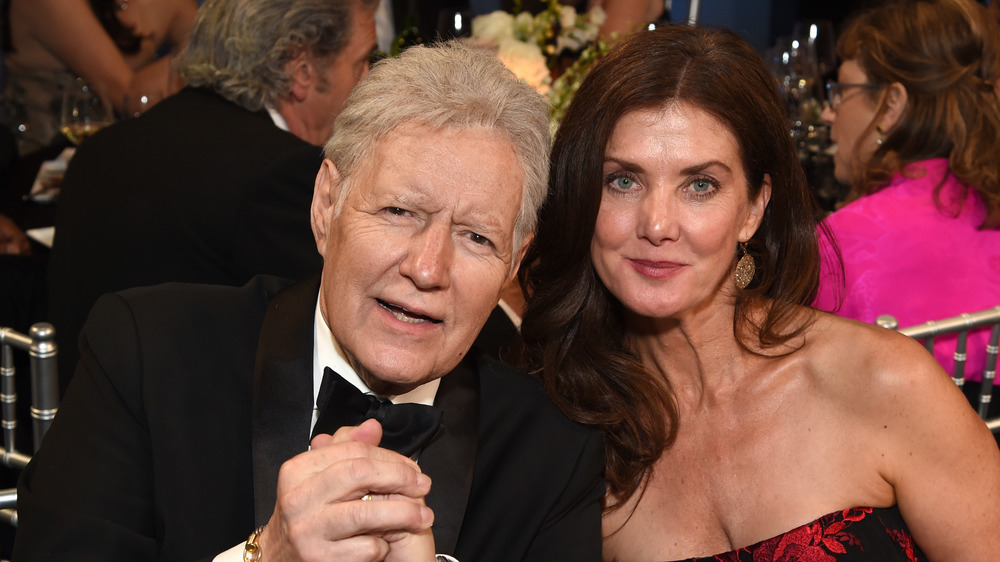 Michael Kovac/Getty Images
Jean Trebek, wife to Jeopardy! host Alex Trebek, broke her silence on Nov. 11, 2020. Jean shared a photo on Instagram of her and Alex on their wedding day with the caption, "My family and I sincerely thank you all for your compassionate messages and generosity. Your expressions have truly touched our hearts. Thank you so very, very much."
Alex and Jean were devoted to one another throughout their marriage, and Jean was his caregiver when he was diagnosed with stage 4 pancreatic cancer. During an ABC special in January 2020, Alex said of his wife, "It's always tough for caretakers because she has to deal with her worrying about my well-being and also dealing with... I'm not always the most pleasant person to be around when I'm experiencing severe pain or depression, and she has to tread lightly around me." The couple's love story was one for the ages, as Jean explained to People in January 2019 how she and Trebek had an intense connection. "There was just this deep sensitivity about him with a gruffy exterior," Jean explained. "I kept thinking, he's 24 years older than me... but there was something that just kept drawing me to him."
Although it must be such a profound loss for Jean and their children — as well as Trebek's daughter from a previous relationship — we're glad fans are sharing their love with the Trebek family.